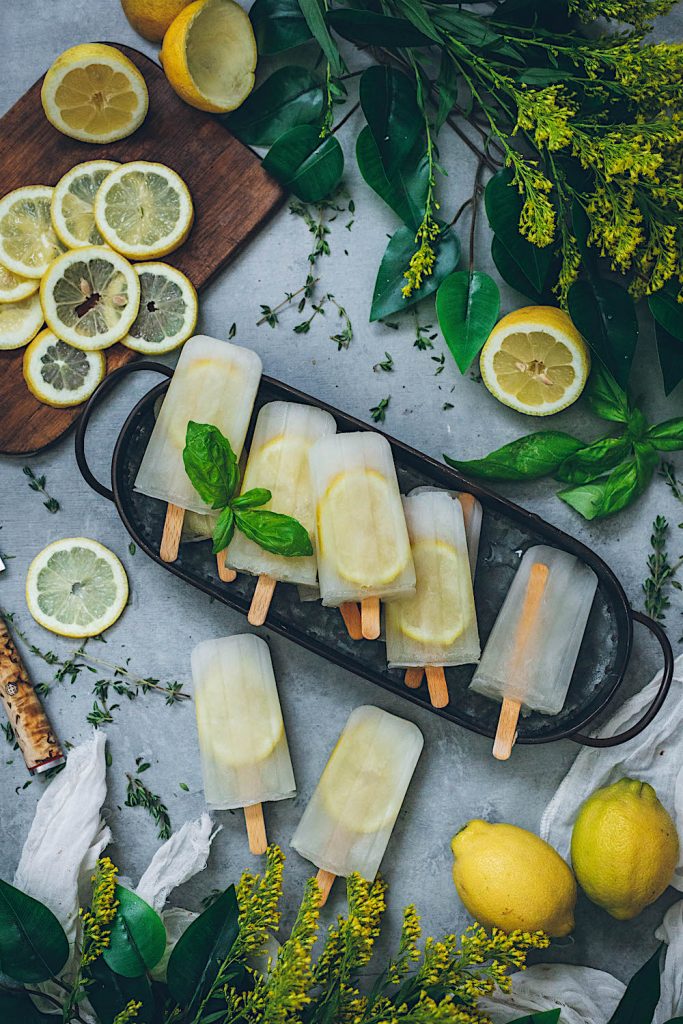 Ingredients
250 ml lemon juice
600 ml water
1 sprig of basil
200 g of erythritol or sugar or 5 tablespoons of honey or syrup (the amount will depend on whether you like more or less sweet)
Soak the lemons in hot water for a few minutes. This way we will be able to get all the juice out
In a saucepan heat the water, basil and sweeten until it has completely dissolved.
Mix with the lemon juice and cool in the fridge.
Cut a lemon into thin slices and place a slice in each hole of the m mold of poles.
Fill with the cold lemonade and take to the freezer at least 6 hours until they are very hard.
We unmold and enjoy!