These healthy banana magnum with conguito flavor is the recipe that we have repeated again and again these days that it has been hot in Malaga.
My mother had some bananas and we wanted something fresh so said and done.
You will need only a while and you can use the nuts that you like the most. I lose the conguitos soan ue I gave this rich touch of peanut and chocolate but you can use the one you like the most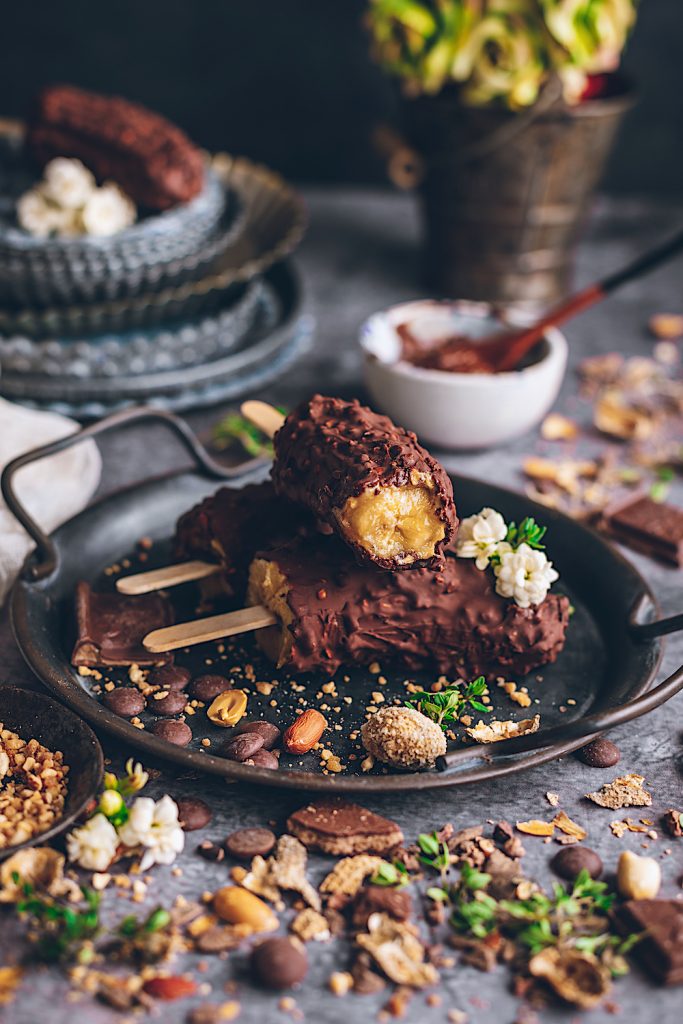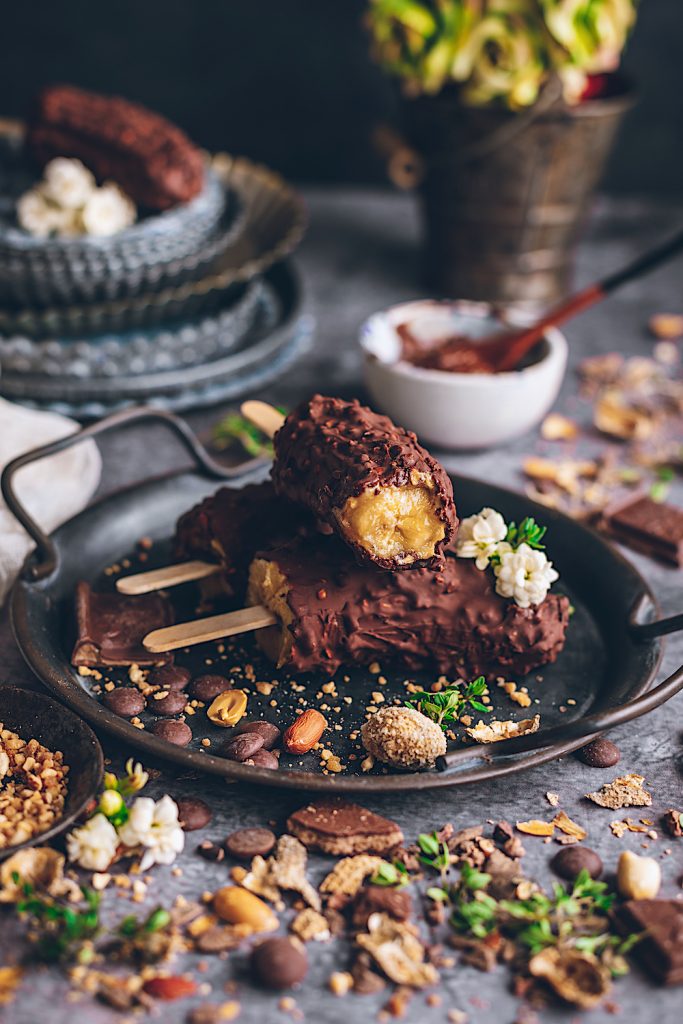 Ingredients
3 bananas
4 tablespoons peanut butter
150 g dark chocolate
25 g chopped peanuts
Directions
Peel cut the bananas by oka half
We put an ice cream stick in each half. Freeze until data is stamped (half an hour)
We take the bananas by the stick we pass them through the peanut butter. We return them to the freezer.
While melting in the freezer in batches of 30 seconds the dark chocolate.
When we have melted it, add the peanuts very chopped and mix.
We take the bananas out of the freezer and pass them through the melted chocolate that will harden in the moment.
Enjoy!