These poles of dulce de leche the Hays State doing at home all summer, and today have become repeat because although it is assumed that the heat forwards this year seems that he refuses to leave and still want to take one afternoon when the temperature rises at the end of the cole.
As more we like is with dark chocolate and almonds, but you can bathe them and your favorite chocolate (milk are also great) and sprinkle confetti of colors or any dried fruit that you like.
They are a few super easy to prepare at home poles and with which children and adults can enjoy this heat with lots of encouragement. Only carry two ingrediemntes: cream and dulce de leche made in house.
I've used to make dulce de leche at home and already I don't like to buy it, and it is so easy that it is worth preparing it at home. You can also prepare it in frozen format, with the help of an ice-cream maker, and if you don't then using a container suitable for freezer
I already leave recipe to make them longer and you can take them in a few hours. You'll see what rich.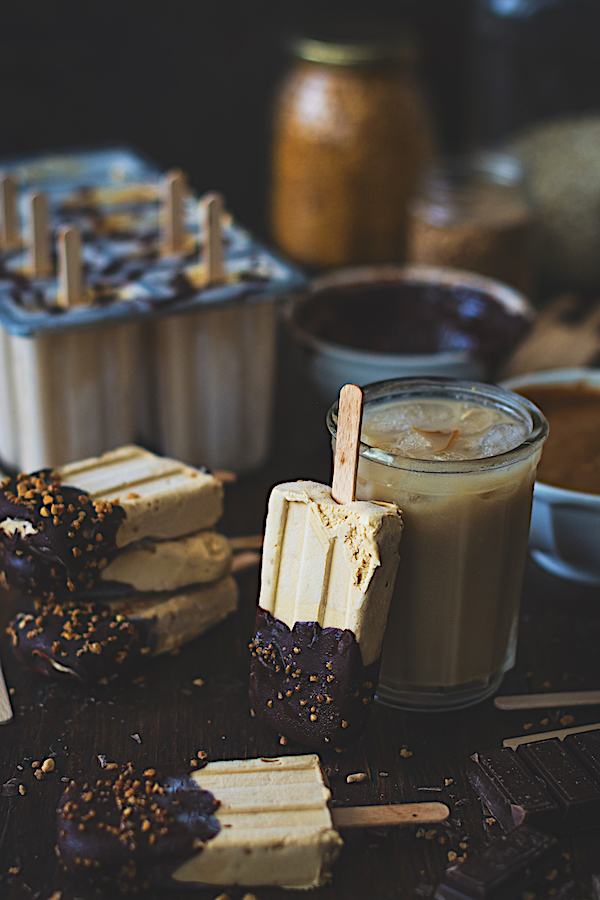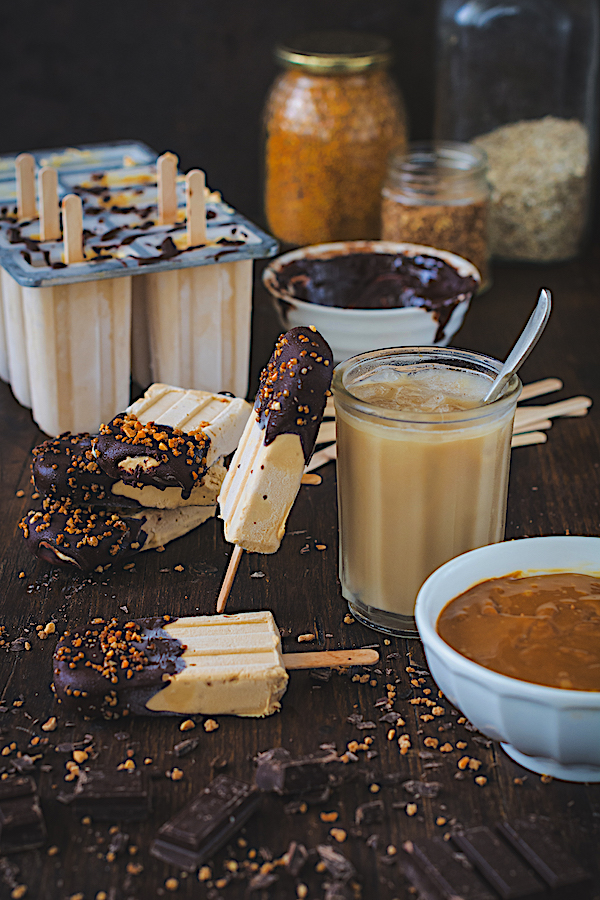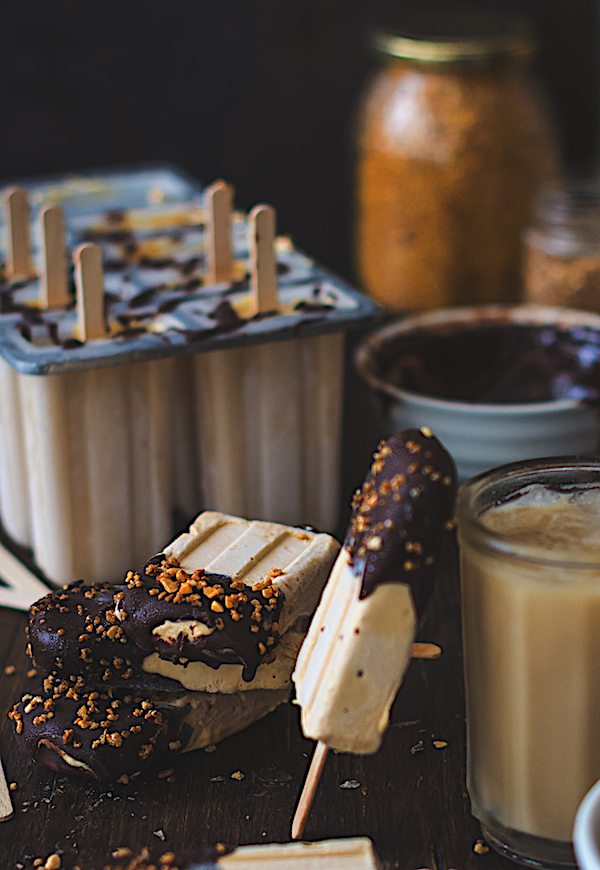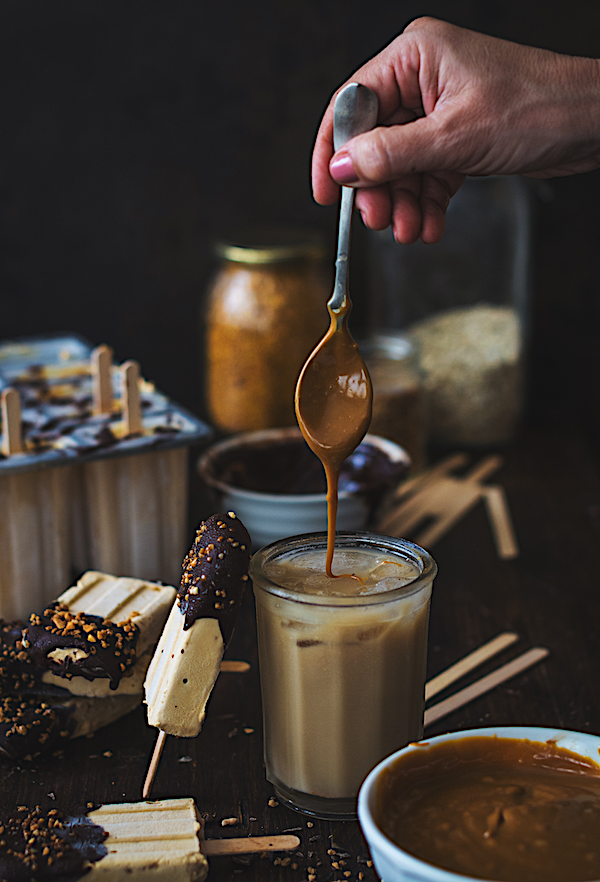 Ingredients
1 tin of condensed milk of 750 g
500 ml of liquid cream cold
200 g cheese Mascarpone
The above-mentioned decorate
150 g dark chocolate
100 g chopped almonds
Directions
We will make dulce de leche, the day before. But you can prepare it even with months in advance. I always have a box unopened in the cupboard ready for the moments of leisure.
To make dulce de leche, a large saucepan bring plenty of water. Place the pot of sweetened condensed milk without opening and boil for 3 hours (or 40 minutes in the pressure cooker). Allow to cool completely before opening.
When the fudge It has lost temperature and is not hot, open it and with the help of a blender, grind them until obtaining a fine cream. So it will be much easier to mix it with the whipped cream and they will leave us a perfect caramel poles...
Now assemble the cream. It is important to have at least one 33% fat and is very cold because it fitted better. Put the cream in a large bowl and began to beat until firm peaks form.
In another bowl beat the mascarpone with the dulce de leche cheese. When everything is well integrated, mix with a spatula with with the whipped cream. Now that everything is integrated fill our poles moulds and leave the poles of dulce de leche in the freezer for at least 6 hours. We can also make ice cream by putting the mixture into the ice cream maker. If we don't have ice-cream maker, we put it in the freezer in a container and uppercase it, and move the mixture every hour until ice cream has curdled.
After the 3 hours, we melted chocolate into the MIC and put almonds chopped in a dish.
We unmold the poles of dulce de leche, we passed half the melted chocolate and then the chopped almonds. You have to do it fast because being cold ice cream, in contact with this chocolate will harden immediately, and if that happens, the almonds will not stick to chocolate.
We can return our poles with dulce de leche to the freezer until we go to take them or enjoy them at the moment
Tips and Tricks
We can add some nuts to ice cream to have a crunchie effect
He replaces dulce de leche with hazelnuts with chocolate cream
Difficulty: easy
Preparation time: 5 minutes + 40 minutes of dulce de leche + 3 hours from freezer