This recipe of penne alla disgraziata with my own touch, is the result of the challenge to which Pasta Garofalo He invited me.
This brand of hard grain paste is one of my favorites. It also has the guarantee of IGP protected origin certification and they are committed to selecting the best semolina in the world.
In addition, to make the paste they use bronze molds that make the paste have a porous surface that absorbs the sauces perfectly and a slow paste drying process for a unique consistency, firmness and color.
Pasta Garofalo keeps as a treasure its Neapolitan recipes its Neapolitan recipes on the web Napolicious. And it is that each recipe of Neapolitan cuisine becomes the heritage of each family, so that each one brings its touch, even if the essence of this kitchen is always maintained.
And that's what I've tried with my recipe for penne alla disgraziata. The first thing I did was decide which recipe and what product I would cover my recipe with. As I received Penne I was clear that I would use them because it is my son's favorite pasta. Then I had to decide among all the rich recipes that this website has until I convinced myself that the penne alla disgraziata was the perfect recipe.
The name comes from the affectionate name with which Neapolitans refer among them many times and the greatness of the recipe is in the simplicity of its ingredients: tomatoes and basil.
And it is that the penne alla disgraziata, are a very tasty recipe to which I have added a personal touch that has turned out to be a success at home and that I hope you like it a lot too. Here's the link to the original recipe for these penne alla disgraziataand I encourage you to look for your favorite recipe and make it yours by creating your own version.
In the meantime we are going to prepare these delicious penne alla disgraziata version Loleta. Would you like to? Well, let's go!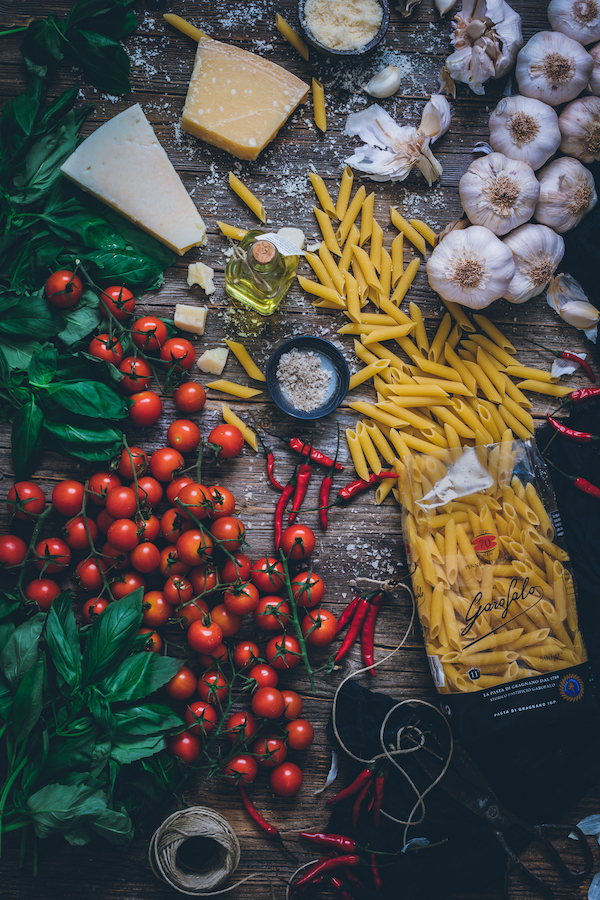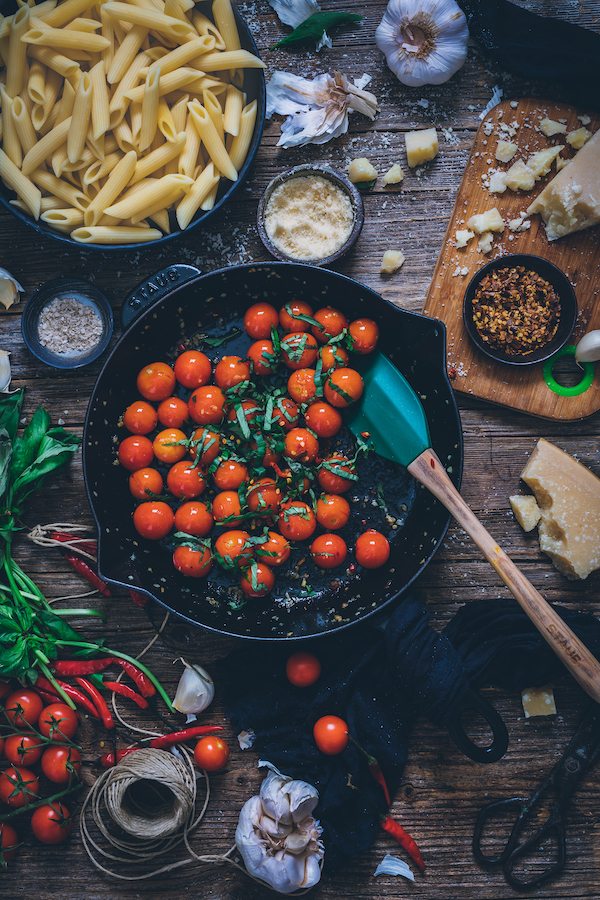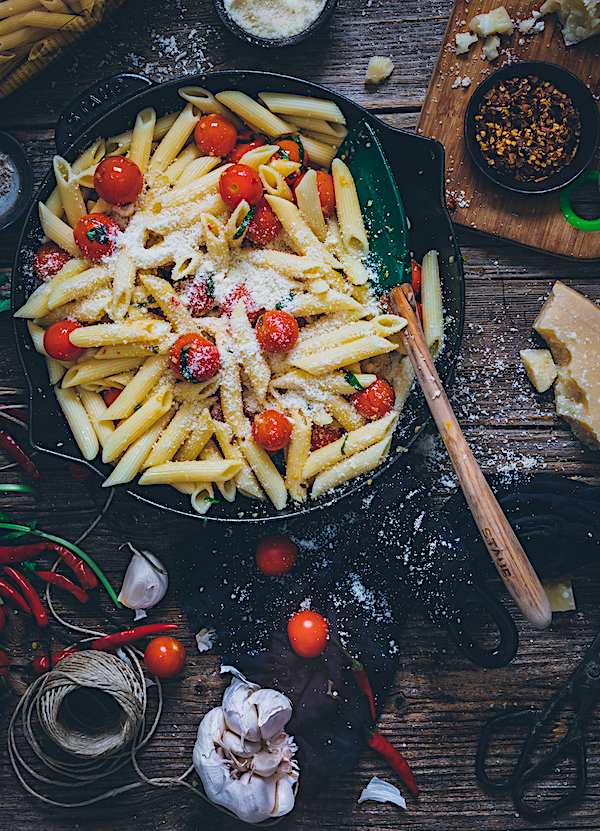 Ingredients
1 pack of penne ziti rigatti
2 Tablespoons extra virgin olive oil
2 cloves of garlic
1 teaspoon peperoncino (fresh or dry spicy red pepper that will give a very Loleta touch to the recipe, although if you don't like spicy you don't have to put it)
250g cherry tomatoes
1 bunch of fresh basil
50g shredded Roman pecorino cheese
50g grated reggiano parmesan
Directions
In a saucepan with plenty of water, cook the pasta that should be al dente. To achieve this, you only have to respect the minutes that each package indicates as cooking time: it boils the water, when it comes to the boil we add the pasta and from that moment, we count the minutes. In my case 11 minutes, enough time to prepare the sauce.
In a frying pan heat the oil and lightly sauté the garlic cloves. Add the cherry tomatoes and sauté for a few minutes. We don't want the tomato to get too cold by changing color, just warming up slightly.
Add the peperoncino and sauté again. Move away from the heat until the pasta is ready.
When time passes, drain the pasta and add it to the sauce, take a few turns and return to the fire. Add the grated cheese and move well. Finally, we add a handful of chopped basil leaves. we move well and we immediately serve our penne alla disgraziata.
Tips and Tricks
Replace cherry tomatoes with natural tomato peeled and chopped
Difficulty: easy
Servings: 5
Preparation time: 30 minutes