This entry was first published in November 2021.
These panellets are one of my father's favorite sweets of all time. And when I say all the times it's because he's happy eating them all year round.
The first time I tried them was in Ronda as a child, a year at the Bridge of All Saints and there I discovered that my father had a real passion for them.
Since then it has rained a lot but every year at this time he continues to enjoy the panellets like a child and for a few seasons I prepare them for him. This recipe that I bring you today is his favorite, with a mild orange flavor and a beautiful color.
And it is that the panellets without one of the most traditional recipes in the time we are. and although their origin is rather Catalan, Valencian and Balearic, today it is easy to find them in autumn in traditional pastry shops throughout Spain. What? Have I convinced you already? Well, let's go for the recipe!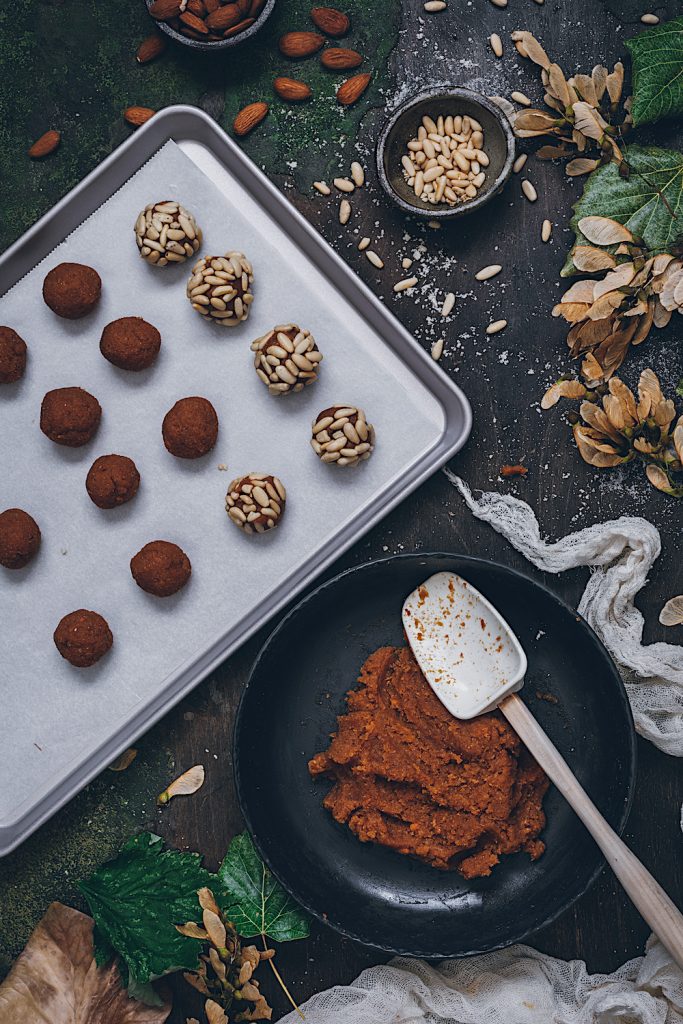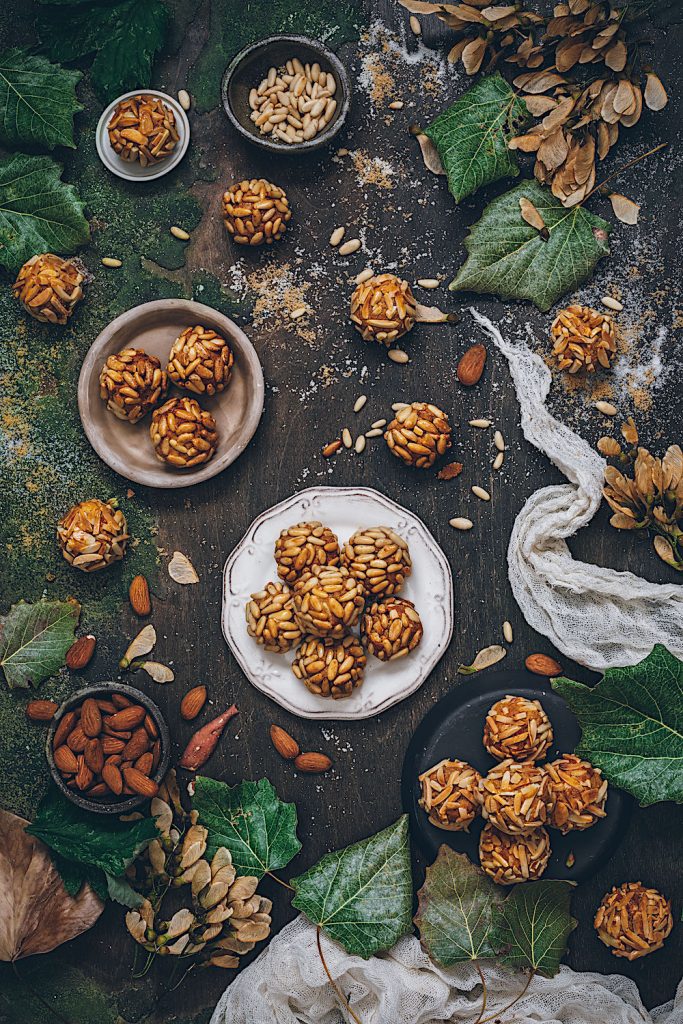 Ingredients
:200 g sweet potato (we need one large sweet potato or several small ones)
150 g pine nuts – it is very important that the pine nuts are Spanish and non-Chinese. The taste and shape change completely so look when buying pine nuts because with those that are from here they will be much richer.
150 g chopped almond (you can use only pine nuts or you can make half with pine nuts and the other half with chopped almond or chopped almond)
200 g ground almond
1 medium egg
100 g whole cane or erythritol sugar
the zest of one Orange
Directions
Roast the unpeeled sweet potato in the microwave for 5 minutes at maximum power. If we use smaller sweet potatoes, and several at the same time, we will need about 7 minutes. If they were not soft, leave it 2 more minutes.
Peel the sweet potato, weigh it and put it on a plate crushing with a fork. Let cool completely: It is very important that it cools as otherwise the sugar would liquefy
Mash well with a fork until you get a fine paste andwe add the sugar and mix again. Add the vanilla and ground almonds. We add it little. Little to make it easier to mix well. Mix until you get a homogeneous paste. Finish with the orange zest and mix again.
Form balls with the dough of about 25 g and leave them Rest for a while in the fridge to take body. This will help them not to deform in the oven. We can also make the panellets and freeze them ready Just before baking for about 10-15 minutes. This will also make them keep their round shape in the oven and look beautiful.
Now we only have to pass them through egg white and cover them with pine nuts or chopped almonds. We can also paint them with egg white once covered by the pine nuts, but it is important to paint them so that in baking the pine nuts do not separate from the balls.
Place the panellets on a baking tray covered with baking paper and bake at 180 degrees for about 20 minutes until golden brown.
Tips and Tricks
Replace the orange with lemon and cinnamon zest
Difficulty: easy
Preparation time: 35 minutes if we use the freezer and a little more if we rest them in the fridge
Servings: about 22 panellets
Preview the meta description: