"If you have a restaurant, it's to make people happy"
So conclusively Dani Garcia expressed gastronomic occasion of meeting last weekend "We eat Malaga". The event was organized by Miguel Redondo estibaliz, of Al-Salmorejo, digital publication of culinary information that covers everything related to it from the same source of production, the agri-food sector, until its transformation into the final product. The aim was to bring together a group of professionals and bloggers specialized in gastronomy to publicize first-hand, the culinary riches of the province and all its tourist resources
I was fortunate to be able to enjoy some fantastic days in the company of great gastronomic journalists, people from the world of cuisine and passionate chefs, which I learned, we chatted, we put in common aspects of the rich gastronomy of our land. From the wisdom Fernando Rueda's talent of Dani García, it was all a wonderful tour. It must allow themselves to be carried away by those who know this.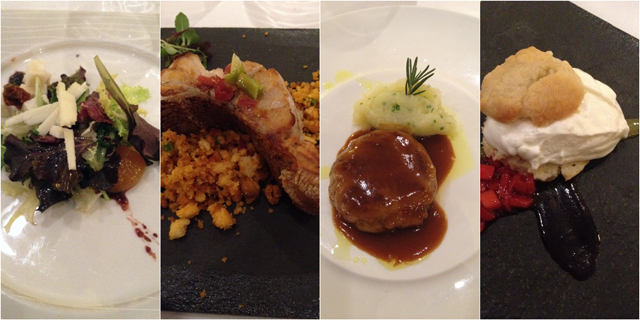 The kick-off was in the Restaurant Manducare, in the capital, thanks to the making of Fernando González and Ignacio Carmona, both belonging to the Group Gastroarte (professionals enamored of Andalusian products and gastronomy). The night was, among other issues, about the cheeses produced in Andalusia. While we started of agreement about the number of Malaga goat's raw milk cheese producers: "Single malaga, has more cheese producers to Andalusia together" by Fernando Rueda, we could enjoy a salad of precisely goat cheese from Malaga with jam of mango and dried tomatoes with lemon dressing; a delicious grouper on migas with chorizo and green asparagus; Malaga goat stew Boning and oil of its own juice, wrapped in caul with wet potato curry in EVOO and finally a delicious dessert of Sweet Muffin depth with Muscat and orange stuffed with mousse of ricotta cheese with vanilla and caramel from olive black. Pepe Ferrer finally recommended in Rota "The bucarito" sole producer of goat's cheese in type cheddar and blue cheese that we have in the region. All dinner was accompanied by an excellent pairing of the hand of beers Murex (finishings with cane sugar) and Bodegas Dimobe: Lagar de cabrera dry Muscatel, Lagar de cabrera red Syrah, tender Zumbral Muscat, to highlight the contents of the dishes.
On Saturday he hoped a strong dish. Was waiting for us Dani Garcia in Puente Romano, your new House, the round table which together a Celia Jiménez, Pepe Ferrer and Fernando Huidobrothey dealt with the professionalism and hospitality schools. Dani said that: "The Cónsula level is too high to be free"and Fernando Huidobro recalled that:" "When there was no nothing or little in kitchen and services elsewhere in Andalucia, La Cónsula was the spearhead for the schools of hotel and catering"as good professionals gives us in an environment as tourism as the Costa del Sol.
We had also, the great luck that Dani Garcia gave us a preview of his new restaurant concept Alert and its new space gourmet gastro- Dani García Restaurant that it will inaugurate on April 15. Dani squandered especially generosity and sympathy, and was very sincere with us recalling what had happened lately: "Chamomile NY has been the worst experience of my life.", but excited with his new project, we said: "BiBo is yours how much spending", since "The creativity of a menu of 20 euros is more morbid than a menu of 200". Dani luck in your new stage.
From there to the food Trocadero Arena: Both the croquettes pot broth as the star in the form of green salad with foam dressing, fresh ginger, red onion, Octopus, avocado and tomato's José Carmona We conquered.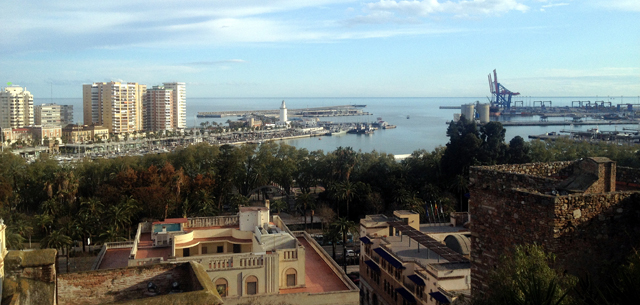 We ended the day with a magnificent proposal Javier Hernández (also of the Gastroarte group) in your Restaurant Golf Padlock where he gave us a menu of luxury paired in this case by Bodegas Bentomiz with its distinctive glass plugs. Russian salad, sardines marinated in vinegar and mackerel cuisine at citrus, or their noodles roasted with shrimp and garlic sauce of piquillo peppers made the delight of the audience. With respect to wines, according to Pepe Ferrer, the schist soil of Ariyana, Muscat of Alexandria, is the Rolls Royce of the winery, wines that are present in many restaurants with star michelin (Ariyana is the Arabic name of the Moorish village located next to the vineyard, Sayalonga, where the Winery is located in). Finally, although I had to remove before, Breweries Tagus put the end of Festival with their original Gin & tonics House brand.
And although Sunday could not attend, it was the wisdom of Charo Carmona Art in your restaurant Cozina Antequerawhere the participants attended a masterclass in which Charo discovered the best secrets of his cuisine. The event ended in the precious Hotel Convento de la Magdalena in Antequera,
Thanks to the - gazpacho for making this experience possible.
Among the guests at the event were Pepe Ferrer, food journalist in the world, Dani García, two Michelin stars; Fernando Huidobro, President of the Academy of gastronomy and tourism of Andalusia; Celia Jiménez, first woman to get a Michelin star in Andalusia; Javier Compás, journalist for El Correo de Andalucía, the culture of the agency EFE Pilar Martín Val journalist, Alvaro Munoz and Fernando wheel of Gastroarte, Javier Compás and Joaquín Geógrafo with many gula of the mail of Andalusia, Miguel Angel Almodóvar (journalist and historian), Blogger Garbancita (Cristina) and my friend already Evelyne Ramelet, Chef specializing in French cuisine. Last, and not least, my colleagues in the network of blogs of flavor to Malaga: Arantxa López de Málaga is eaten; Reme Reina from South of the South, Rafa Sánchez, ladle and step back.
We eat Málaga