We are who we are, so we eat
A few weeks ago, was lucky to attend to We eat Córdoba in its second edition, in this case to discover the wine route and vinegars Montilla-Moriles, gastronomic meeting organized carefully and in detail by al - Salmorejo, recognized entity committed to the dissemination of gastronomy in general, and in particular with the Andalusia and Cordoba, his hometown.
And it was not one meeting more, no. When you put so much dedication in organizing an event, as so did Estibaliz (our host) to focus it to publicize the culinary treasures, food quality, or the origin and why some of the magnificent products of its land offers, such as wine or vinegar, thanks sincerely, because is wide and reports of truth , that part of our food culture. At the event were called important journalists and gastronomic chroniclers: Manuel Jesús Ruiz Torres, Marta San Millán Blanco, Jose María Montero Sandoval, Cristina Martínez López, Joaquín Moreno Soto, Joaquín of the palace garden, Eva Celada Rodríguez, Héctor Parra Martínez, Enrique de el Río, Andoni Sarriegui and witness also Reme Reina and I.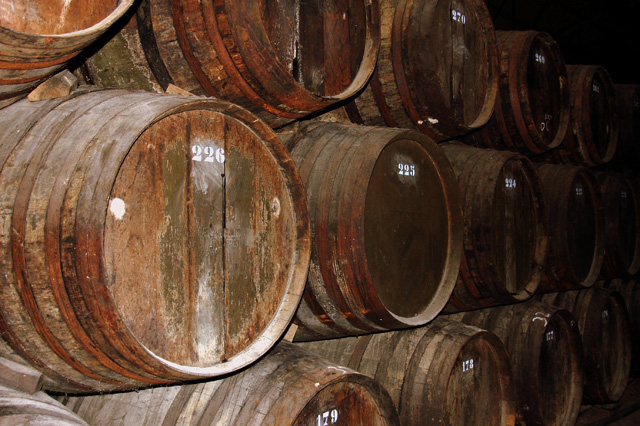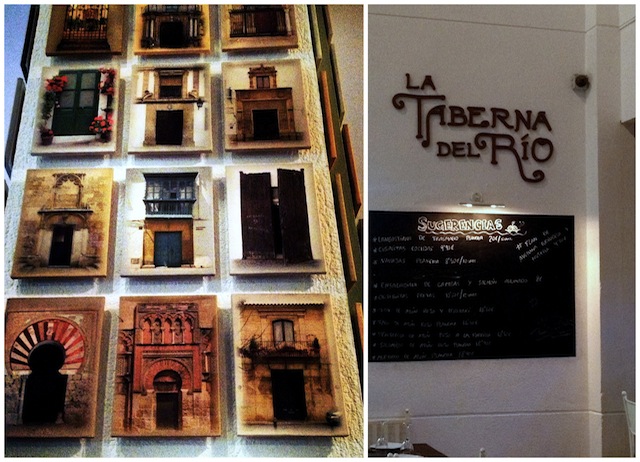 Be received directly by the Guild salmorejoAssociation created to push the salmorejo Cordoba cuisine based, was a surprise, but also, as he was pleased, appoint to those attending the meeting Ambassadors the Salmorejo, was an honor. I miss less confraternities like this for other sites that support seamless traditions in the kitchen of a lifetime. Finally the Act, was closed by José Closetwinner of the first national contest best Bar-tender, which we entertained the evening giving us several of his creations through some cocktails with salmorejo base.
After a dinner at the Taberna del Río where we enjoyed an amazing view on a terrace on the Guadalquivir, and a delicious dinner in the light of the candles in the hands of chef Antonio Jiménez, on Saturday we got in work addressing Moriles, capital together with the denomination of origin of cordoban wine Montilla, where we visited the Toro Albala wineries to see first hand and participate in a tasting vinegars directed by Jose Ignacio, biologist and oenologist.
I discovered his famous Vinegars and processing to hide a world apart, I will not say as extensive as the wine, but that certainly deserves a careful study of their characteristics and types. Several were the Vinegars that taste at the winery: Centennial, 1980, another young just a couple of years, and sweet vinegar, could appreciate the different Refinements both nose and mouth are and the differences between the vintage ones and others.
Visit the interpretation center of the Montilla-Moriles wines, we expected Juan José Ruiz and Daviles Lane, chefs in the kitchen of The Samoretecarestaurant of the known capital and out of the city by the thrust and innovation that overlook the traditional dish par excellence of the Cordoba cuisine: gazpacho.
In a master class that will always stay with me, they discovered us their secrets of how they made this dish so widespread in the culture of Andalusian and Spanish, its variants and how the use of different types of tomato, garlic, oil and vinegar can change its aroma and flavor. We were able to taste 4 different: one without vinegar with Apple Cider vinegar, another with rice vinegar and finally one made with wine vinegar Montilla-Moriles.
Carrying out an analysis of the ingredients used in the preparation of this recipe, we discover that there are tomato varieties of production local that used in the Samoreteca: in branch, of PEAR, carambola, rosita and daniela. Some add color, other acidity and other flavor, so it is important to know well each variety to find the breakeven perfect flavor and color, skillfully blending different varieties of tomato in different proportions, and as if we will or not to use vinegar and what type.
The it It should also be a garlic quality, as well as oil. A purple garlic and a extra virgin olive oil they will bring to our salmorejo a completely different and refined touch that obtained with lower quality products.
What surprised us were the various types of hash that is can accompany at the time of serving it: tartar of tuna, ham, egg chopped, different vegetables, tuna in preserves, mussels in escabeche, potatoes fries... Especially should take into account that the gazpacho can be used as main dish, served with a garnish basically what we want, or as a sauce accompanying vegetable salads, omelet of potatoes, or even as a dish of pasta sauce.
During the master class, Juanjo us encouraged to create our own recipe playing with them products local of each area and betting by new creations (prontito bag an and hope that you like... that already the have in the head)
After a meal in the restaurant The Camachas, we headed to the visit by the city of Montilla. It is something that is worthwhile, especially if you have the chance, like us, to enjoy expert guides that told us every corner in detail. Promise to share them with you more later.
Now back to Cordova the icing a day so complete, and where he learned both products and Córdoba tradition, put it an unforgettable dinner in the restaurant Casa Pepe in the Jewish quarter: a super company, in an incomparable setting with spectacular views and a dinner tribute to carefully-prepared cuisine, made us enjoy a lot. Still I keep in my mind the taste of the carpaccio of toro... Pity that day only have 24 hours, because that were all that was exhausted.
Once more Al-Salmorejo he approached us food, its origins and its whys our hearts, and has left us wanting more. I say goodbye as I began, with a great phrase that the master Fernando Rueda that summarize the character identity and cultural of our extensive culinary offer "We are what we are, by what we eat", and therefore, we have to know him.