"The kite rises highest against the wind, not in your favor"
I am a faithful defender of buying books. I am aware that it seems a contradiction, because today thanks to the Internet we have everything at the moment and certainly makes it more easy and accessible consultations and recommendations, in fact, is the means by which we communicate, but there is no comparison with the printed edition and so to hand that is needed in the cooking.
I love going to the libraries specialized and diving me between copies of kitchen techniques, pastries, etc. So much so, that for a time in my agency I'm visiting one or more of these establishments in order to get books not available in Spain (something good should have to control multiple languages).
As above we have a favorable time for it and the Magi are tired of bringing gifts dull and little exciting, what if you prepare a list with some of my Essentials in the kitchen?. I will detail it one by one and it will help to have a mini library that I'll update every little bit. I have many more, but we will start by some basic. Some of them, or almost all are also available through the network and your local bookstores where I encourage you ask for them. I hope that the enjoy... and your pages also.
GUIDE cooking techniques
Le Cordon Bleu (Culinarie D´art Académie de Paris - 1895) (www.lcbmadrid.com)
352 pages
Jeni Wright y Eric Treuillé
Editorial Blume (www.blume.es)
Price: €35,95
Topic: Kitchen and technical French and international
Where to buy it? In the book House
It is essential to know the techniques and basic dishes of the day to day of the kitchen French, Italian and some international. It is a classic reference in the kitchen. Full of pictures and my I like, with the step of all.
FAMILY MEAL
Ferran Adria and El Bulli team
384 pages
Editorial RBA (www.rbalibros.com)
Price: €30,00
Theme: Traditional cuisine. Simple recipes
Where to buy it? In the book House
I loved it, he describes 31 menus the Billi team eating each day, with an average price of € 3/4 per plate. Photography and the layout is impressive, besides having calculated the amounts for various number of Diners and ingredients unified by groups. Don't expect high cuisine, but recipes will enchant you by its simplicity and easy to understand. It also includes photos of all the steps. It is ideal for beginners
I LOVE CURRY (in English)
Anjum Anand (www.anjumanand.co.uk)
176 pages
Editorial Quadrille Publishing (www.quadrille.co.uk)
Price: €15,00 (more shipping costs)
Subject: Cooking Indian (curry)
Where to buy it? At Amazon
Although it is in English, it is very much worth. It is my Bible of Indian cuisine. Both the variety of curries (sauces), as by the magnificent ideas recipes provided. All great and tasty.
ALL ABOUT THE CHEESE
Fiona Beckett (www.matchingfoodandwine.com)
160 pages
Editorial RBA (www.rbalibros.com)
Price: €22,00
Subject: cheese
Where to buy it? In the Book House
Book of varied recipes with cheese: vegetarian, meat, etc. I like it because it explains well the recipes, and do not stop there, there are pairings and delves into the characteristics and properties of the cheese. If you're a mouse, this is your definitive book to introduce you in the kitchen.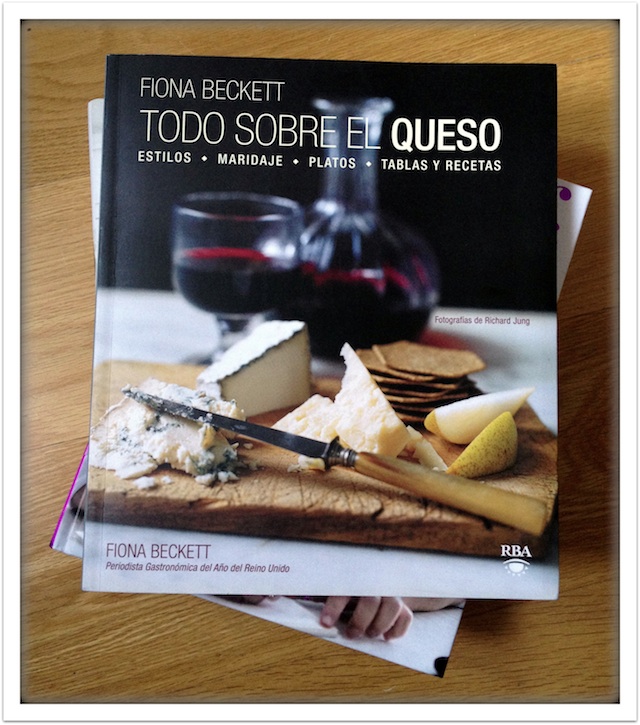 THE WORLD'S BEST STREET FOODS
Lonely Planet (www.lonelyplanet.es)
224 pages
Publishing South America Handbook (www.geoplaneta.com)
Price: €17,95
Topic: Urban and current comic
Where to buy it? In Lonely Planet
Current and exciting book. You can travel the world without leaving the Chair, and get the feeling that you are testing snacks of any part of the planet. 100 recipes containing are sufficiently explained and completed with additional information from the origin, of the country, where they test it, etc. A joy of reading.
CULINARY ENCYCLOPEDIA CONFECTIONERY AND PASTRY (MARQUESA DE PARABERE)
María Mestayer de Echagüe (Marquesa de Parabere)
552 pages
Editorial Espasa books (www.planeta.es)
Price: €22,90
Theme: Traditional pastries
Where to buy it? In the book House
Where all in some way have drunk. It is one of the leaders of Spanish cuisine, indispensable book in the kitchen of our mothers and grandmothers, I have a special affection for the second was who gave it to me when I was only sixteen years old. Basic among the basics. You could grab it as soon as you can, hides much traditional wisdom of the kitchen.
SILVER SPOON
Phaidon Press limited
1464 pages
Phaidon publishing (www.phaidon.com)
Price: €39,95
Subject: Italian cuisine
Where to buy it? In the book House
Authentic Italian cooking Bible. Best Seller culinary featuring 2,000 recipes typically Italian, with utensils, recipes, photographs, glossary, etc. It is not missing anything. I have to say that I have used it on several occasions and I have the feeling of being in the middle of Puglia cooking between household. The Magi brought it me a couple of years ago and I am delighted with it.
BEST OF PIERRE HERMÉ (in French)
Pierre Hermé
111 pages
Publishing Alain Ducasse (www.alain-ducasse.com)
Price: €12,00 (more shipping costs)
Topic: Fine pastries
Where to buy it? In derecoquinaria.com
Probably the Cook who has led to the highest delight of Macarons. Its shops Pierre Hermé in Paris are amazing, and their recipes, falling on his back. The wisdom of your kitchen, it synthesizes 11 recipes in this book. All recipes are described and photographed step-by-step, but I advise that the person that you intend to use has experience in the kitchen. It is not a book for beginners.
SHORT & SWEET (THE BEST OF HOME BAKING) (in English)
And lepard
561 pages
Publishing Fourth Estate (www.4thestate.co.uk)
Price: €30.28
Theme: Bread and pastries
Where to buy it? At Amazon
Dan Lepard is probably considered the guru of the bread around the world. Shows all the mysteries of the bread dough with yeast or mother. Pastry recipes teach an important variety of biscuits, savoury tarts, desserts, etc. I recommend it to an intermediate level, but you won't be disappointed.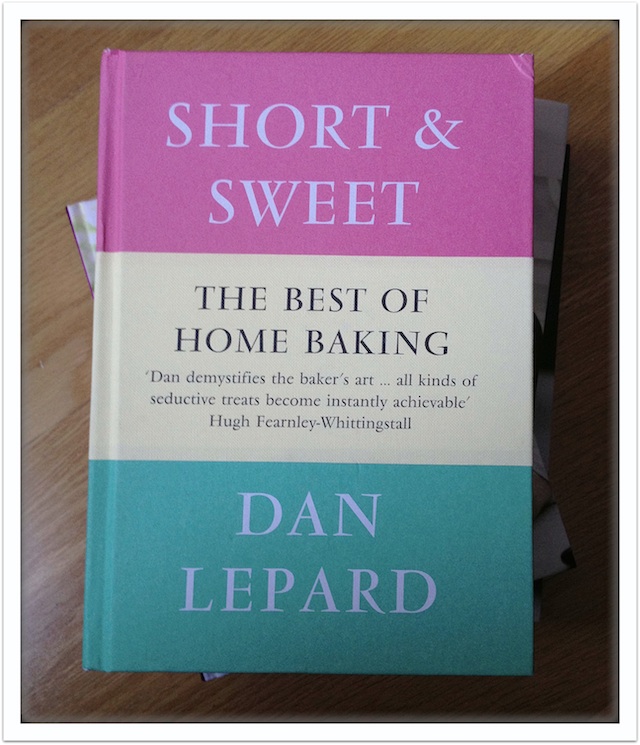 THE HUMMINGBIRD BAKERY COOKBOOK
Tarek Malouf & The Hummingbird Bakers
144 pages
Acanthus publishing (in Spanish)
Topic: American pastries: cupcakes, cakes, brownies, muffins & cookies, feet
Where to buy it? In BookCenter
The book of reference of fashion desserts: Cupcakes and other. The recipes come from the famous pastry shop HummingbirdHe began his career in 2004 in Portobello (London). from his better-known red velvet until their brownies with frosting, all the recommendations are a delight. If going by London, do not forget to go through there.
Do not miss the opportunity. You recommend me any?
– You can follow the day-to-day of the blog on social networks: Facebook, Twitter, Pinterest, Flickr or Instagram
-Also you can subscribe to receive news in your e-mail, Subscribe HERE.
Have a happy three kings!