"Sometimes we feel that what we do is just a drop in the ocean, but the ocean would be less if a drop are missing"
Madrid is a city where you will always discover new things. Like any other great capital, moves constantly and always offers cutting edge to its inhabitants and visitors. On my last visit, I decided to look for some ecological and organic markets. This type of local trendsetters and as well as being a nest full of eco products, are also places of pilgrimage for foodies and kitchenettes. Are you coming with me? Let's go!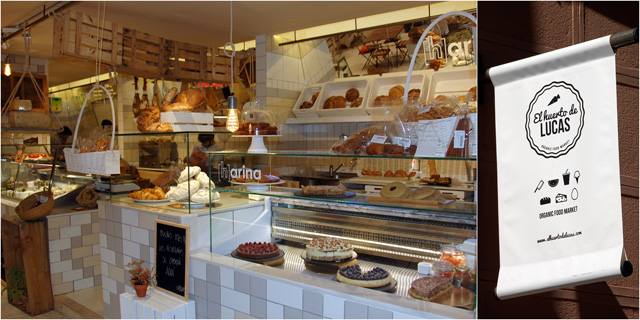 The first I visited was the orchard of Lucas, in Calle San Lucas 13. In the neighborhood of Chueca, this market that occupies a former peace broker and which opened its doors just a few months ago, it aims to be a market of "organic" food where necessities with the label "eco" products can be purchased on a daily basis. Family project that leads the Madrid chef Javier Muñoz-Calero aims to create in us a natural tendency for consumption of organic and ecological products to create healthier living habits.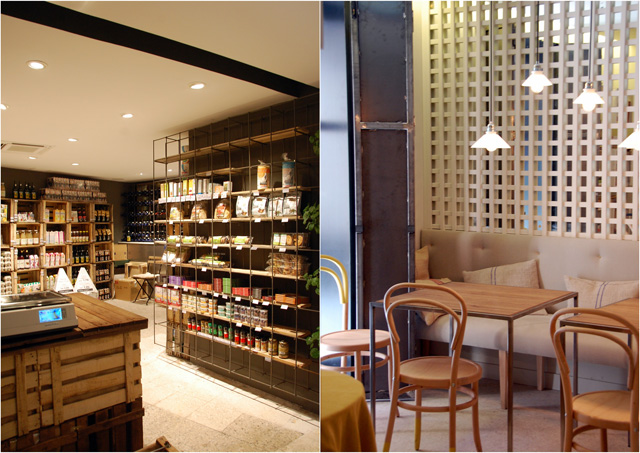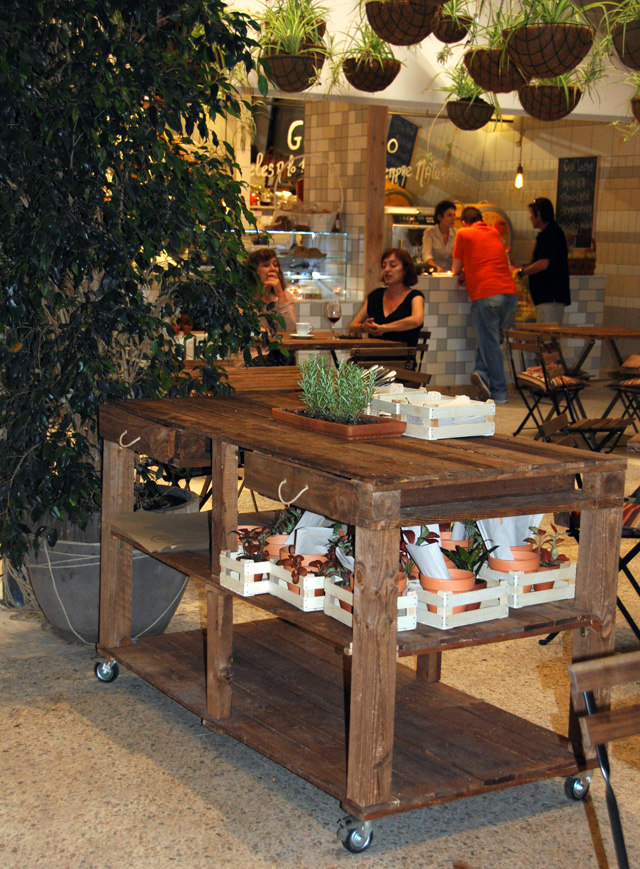 A la entrada encontramos un jardín vertical que nos anuncia que aquí todo es natural y eco-friendly. The market is formed by ocho puestos where you can buy meats, breads, ice creams, juices always respecting the natural seasonal fruits and vegetables. The decor and furnishings that conform the local (whose bio-health design is signed by More-Co) is a friend of the environment and packs and napkins used at various checkpoints are recyclable. We can take an ice cream, a delicious cake or an organic menu at its central bar, a massage at the time or submit to a treatment for skin with natural formulas. A place nice (e) ideal for visiting with the family. Its long opening hours, from 9:00 to midnight allows us to approach at any time.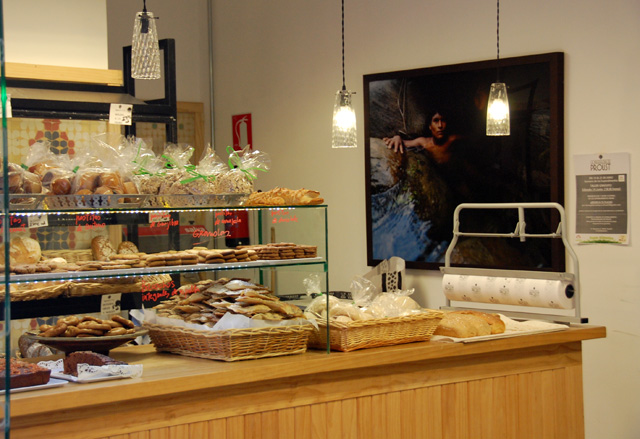 The other that I visited, very close to the previous one, in calle streams 8, is called La Madeleine of Proust. It's a large store where all of the products that sold bear the stamp "eco" and where the preparation of breads and sweets used only flour echo and a similarly organic production process. Be divided basically into four sections: a bakery breada section of prepared mealsa green store and cooking schoolwhich was what most caught my attention.
At the entrance we find the bakery where can also buy eco flours to produce bread at home. All the process of elaboration and the ingredients used are equipped with the eco label. It is advisable to understand this because there are many bakeries that catalogues your bread as eco, when all they do is use any organic flour in the preparation of their breads. To make a pan eco, they must be all of its ingredients, and in the productive process, there can be no risk of "contamination" with products that are not: machines and mixers must be clean products and flours do not echo.
The variety of products on sale in the store is large compared with the size of the premises. I could buy a delicious organic ketchup that had long been looking for, I found quite a few kinds of bulgur and other lesser-known grains. Also prepared food
However, what most struck me was his cooking school, which taught courses to learn how to develop eco with sourdough bread, cooking vegetarian-vegan and macrobiotic among others. The novelty? In addition to the organic concept, that there same can students buy the ingredients to produce the recipes learned during the course.
In short, that I loved the afternoon my son and I spent learning a bit more than this culture that I think most living among us of what many believe.
And after this trip, I propose a candy that takes me directly to my school years: the tigretones. Recently, my son asked me if really were good. I bought him one but as little accustomed to the industrial bakery, not liked it very much. I refused to taste to remain you to identify my cherished tigretones, so I decided to make them at home. The result is this and I hope you enjoy it as much as I liked us. Enjoy!
But it has entered me a desire to sweet that I think I'm going to eat this delicious tigreton that I did at home the other day. It is death!