The first time I was in the Maldives, I couldn't believe it. I had dreamed of visiting these islands forever but it never seemed like a good occasion, so when I finally saw myself there it was a dream come true.
It was after being in Sri Lanka. That year we had planned a 13-day trip through the ancient kingdom of Ceylan (I'm already leaving you the post of that fantastic trip) and the perfect destination to rest after touring the country visiting temples and enjoying several safaris, it was definitely Maldives.
It was November and the weather was fantastic (the day of the return was early and rained, but it was the only water moment of our stay). Maldives has high season (November to April with dry monsoon) and low season (with monsoon rain from May to October), but throughout it is a paradise destination, total film and the water temperature is amazing which makes it a real pleasure to spend all day under the sea.
Hotels or resorts occupy islets in different atolls. In each islet there is usually only one hotel and normally you can not visit other hotels so it is important to choose well because from the moment we arrive until we leave we will be in the same place.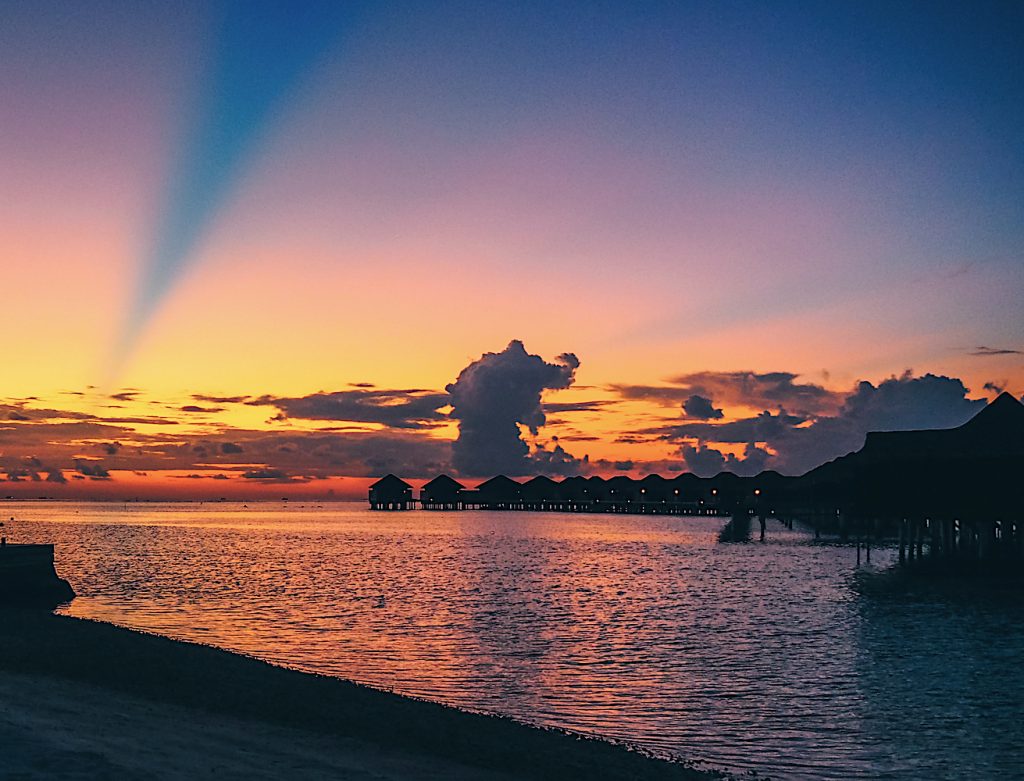 Of course, there are options for stays on large islands where there is more life, but that was not the Maldives that we were looking for. Sea, sun and white sand. Those were our only wishes and we saw them fulfilled.
Staying in a bungalow over the sea and watching the fish across the floor had been my dream since my grandmother Magdalena told me as a small one, that in Bora Bora from her room I could see the colorful fish through the floor of the living room that was glass. So when I finally saw myself there, I can't explain how I felt.
There are a lot of variety of hotels that depending on what they offer, are more or less expensive (always considering that Maldives is not a cheap destination), so it is best to look for one that fits our budget and especially that suits our expectations and what we want to find in Maldives.
Fins, glasses and a tube (which will give you at the hotel), and spend the day with Nemo, Doris and the whole gang, including sharks, manta rays, turtles (or favorite marine animal), and the most beautiful fish you can imagine. And all under your bed, under your palaphyte over the sea from which you go down the water directly by private stairs.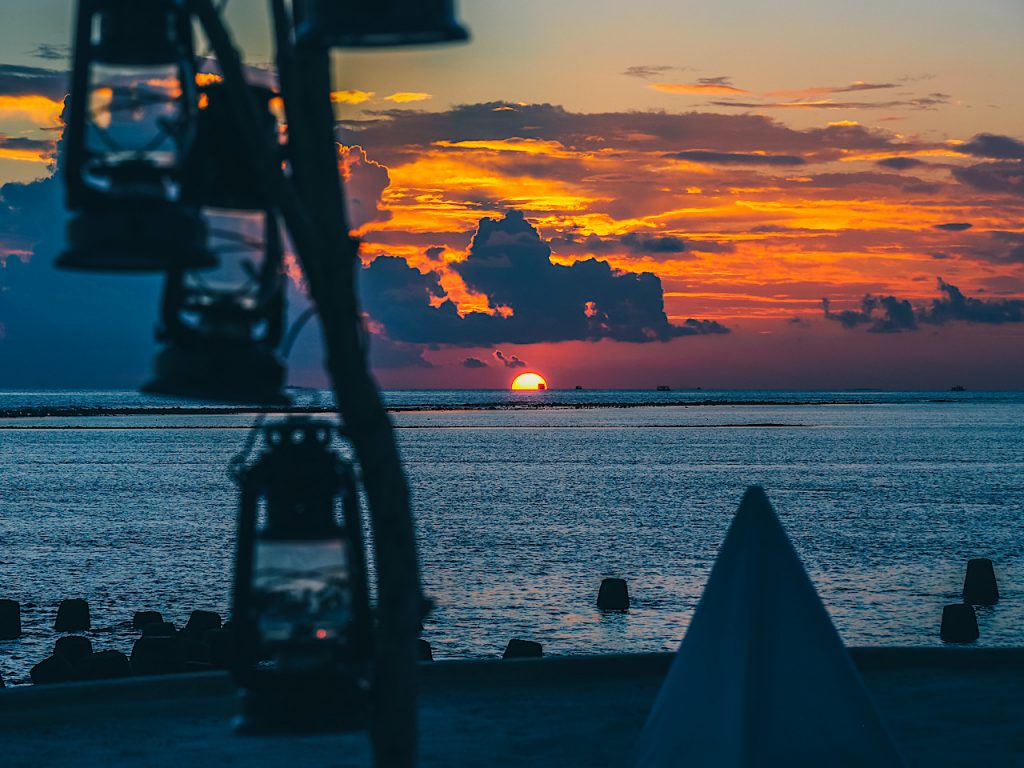 Maldives is a mainly romantic destination full of honeymoons and love, but also a destination to visit as a family and enjoy the flora and fauna that this sea offers.
What I liked the most and found different from the other destinations we have visited, is the disconnect that you live while you are under the sea and the privacy that you have. It is a very little crowded destination and you can spend the day without crossing into anyone in your hotel. At least in ours. However, if you stick your head under the sea, there you will have toooda the company of the world.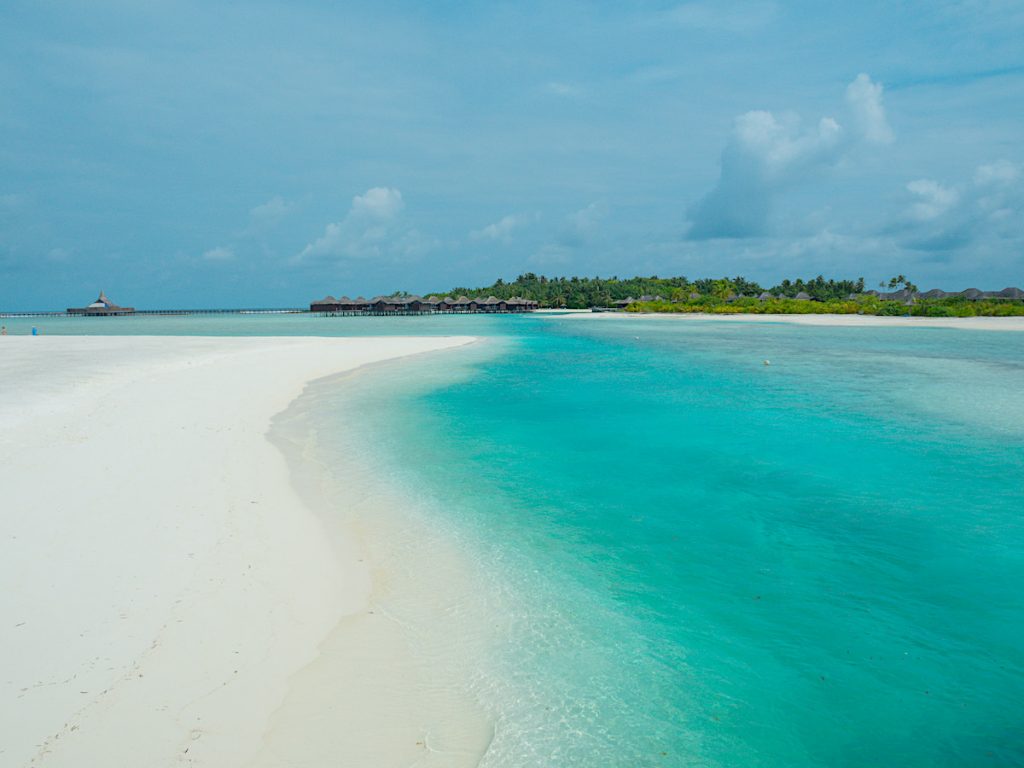 We flew from Colombo the first time and from Bangkok the second. On both occasions we stayed in the same resort, Anantara Veli, an amazing Adults Only hotel located on an atoll with 6 islets over a lagoon of the most beautiful color you have ever seen and where the hours under the sea pass if you notice.
It's funny how a fate that's supposed to have nothing can catch you the way it caught my Maldives. I learned an anti-anxiety technique a long time ago. When something worries you, and thinks you're anxious, visualize yourself in a place where you feel at peace, free, and disconnected. Well, that image is for my Maldives, and I will tell you that during all quarantine, every night I would get into bed with the image of these islands without a doubt one of the most beautiful places I have ever known, and that has stayed deep inside me to always stay.