There are places that you have dreamed of knowing,t and when you visit them, you not only do not disappoint yourself, but surprise you so pleasantly that become an unforgettable experience, and that is what happened to me with my stay at the Puente Romano Beach Resort a few weeks ago.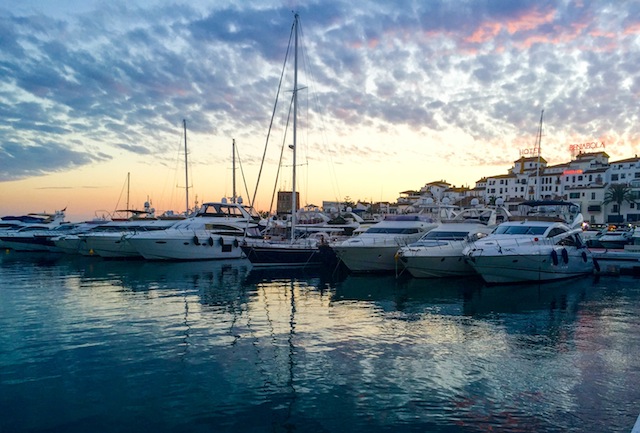 Puente Romano is a luxury hotel located in the heart of the golden mile of the Costa del Sol in Malaga built in 1979, was owned by the Prince Alfonso von Hohenlohe who raised an apartment complex, and that some time later, Mouaffak to Midani, regular customer of the Marbella Club, bought to convert it in a luxury hotel in 1979. With specialized staff used to meet customer expectations, the hotel has 27 three-floor Mediterranean-style houses each located along a magnificent Botanical Garden of 55.000 m². Designed to give you intimacy, they have all the comforts to make sure you have an unforgettable experience.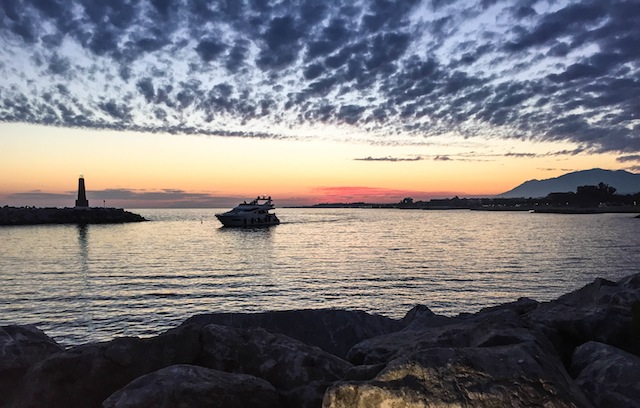 It is an authentic Roman bridge from where the hotel takes the name (Puente Romano means roman bridge),, an ancient bridge ofromthe 1st century, vestige of the Roman road that linked Rome with Cadiz, the Via Augusta and that today is the center of the gastronomic life and nightlife of Marbella
The hotel, built in the stylet of a village around the largest botanical garden in the area, has several pools with views to the sea and the Marbella beach. In addition to having great sports facilities to play tennis (its Tennis Club is the most important in the area), practice golf (with two courses) and water sports... but what, from my point of view, makes it an extraordinary hotel in addition to its facilities and its spacious rooms, are its unique gastronomic possibilities to the test of the most demanding palates.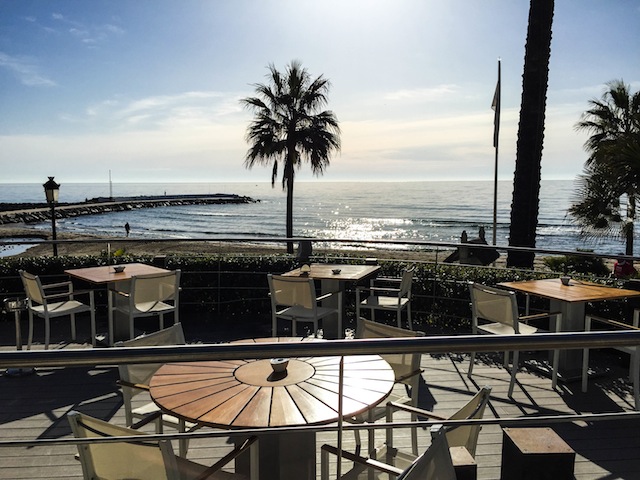 On the promenade, accompanied with private hammocks by the hotel beach area, is the restaurant Del Mar, specialized in fish, seafood and paellas. Chef Sergio de la Plata cooks really nice paella rice with high quality ingredients.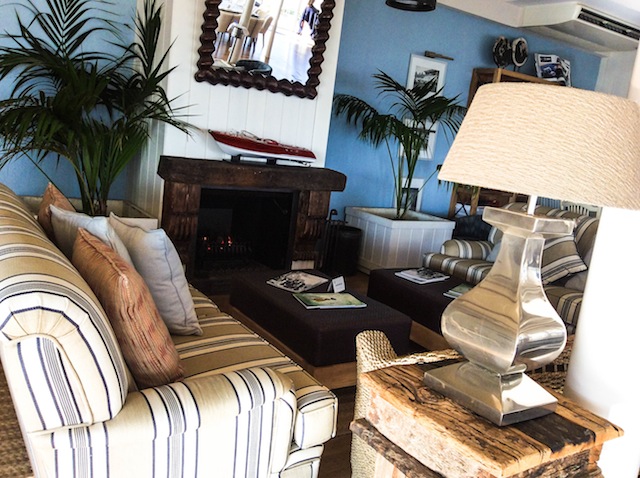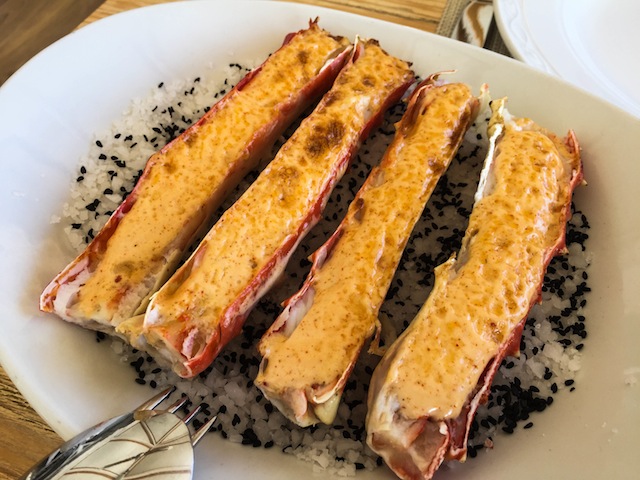 The Sea Grill is located next to the swimming pools (under which they are currently building the new Spa of the hotel that promises to be a gift for the mind and body). The decoration is beautiful, by Andrew Martin, famed British Decorator. If you are also going at night, like I did, you can enjoy a soft night lighting that combines different intensity of artificial light with candles and a unique atmosphere thanks to the musical trio of piano, guitar and voice that animates smoothly the evening. At this restaurant I could try meats and vegetables roasted in their tandoori ovens, typical from India getting a very high temperature inside that makes cooking fast and food keep its flavors, properties, and juiciness. The winner was a jumbo prawn, a prawn size bigger than my hand that was marinated with herbs and lime zest, lemon and Tangerine that left me very surprised. All this made me live that unique feeling that I can only get when I'm traveling, away from the every day routine and completely relaxed. Sumply a the best gift,
But if you want to be surprised with the coolest atmosphere in all Marbella, you have to go to dinner at the Roman bridge Square that has become the very place of the Costa del Sol for having the best dinner. It offers you such a gastronomic offer that makes it almost unique in Spain: Spanish, Japanese, international and Italian cuisine all in the same place in the same hotel.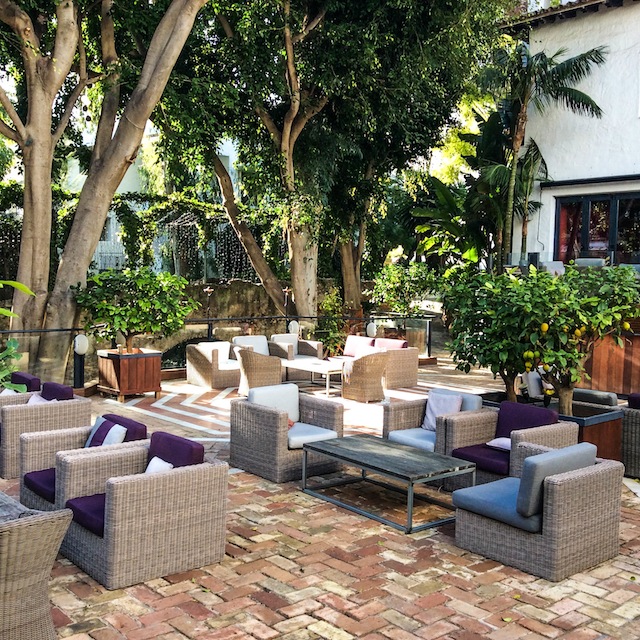 If you want to take something of authentic Italian cuisine, one can opt for the Serafina restaurant, where Sandro Morelli sons, (owner of the restaurant Villa Tiberio and standard bearer of Italian cuisine in Marbella), will delight you with the real food served in Italy.
But it is certainly BiBo, the Dani García brasserie the liveliest place, in which the bookings run out and one can take a few oysters, a chorizo sandwich or a steak tartare with foie, all with wine served if you like by the glass, so that it is easy to choose the wine on the basis of each dish and take as many wines as meals you may like, something that is not usual in hotel restaurants. I love the oxtail brioche,, the brioche of chorizo, the Pekinese duck pizza seemed to me spectacular and his Burger, (for which you can also decide the size). A kitchen of two Michelin stars at brasserie pricee. A luxury within reach of all.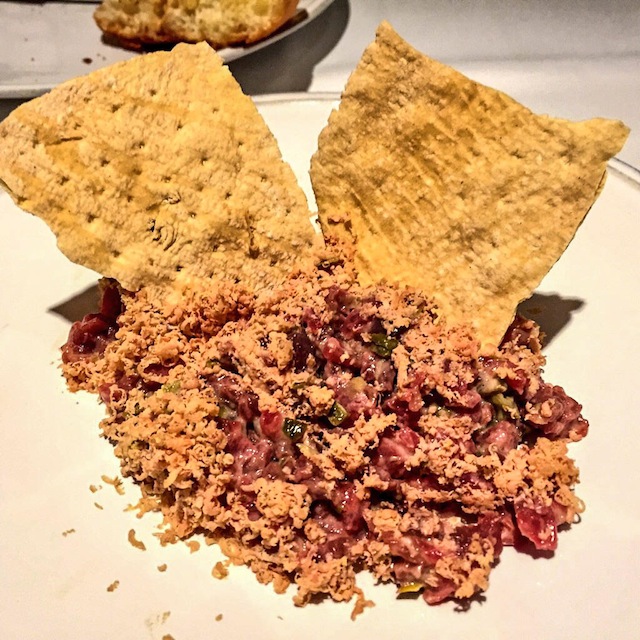 By BiBo, the Dani Garcia Restaurant, with two Michelin stars, with the most creative and personal proposal offered by the hotel, meets complete gourmet experience for clients looking for the purest talent of chef Dani García, that every night personally greets his guests with this charism that has made him become one of dearest renowned chefs in our country.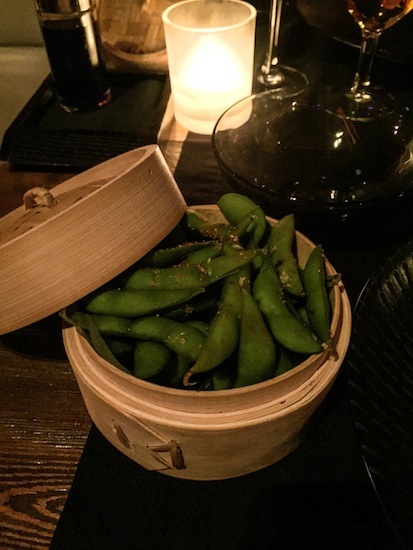 But the restaurant that surprised me most of all is undoubtedly Namazake A Japanese restaurant with a menu with touches of the nikkei cuisine (Japanese cuisine with Peruvian mix) with a very high quality products and that shortly will include a Kobe wagyu tataki that still today makes watering my mouth. I allowed myself to Antonio, the manager of the restaurant advice, and it was right in all. A kitchen that reminded me of the Kabuki in Madrid and that I enjoyed as a child..
This hotel makes you dream with open eyes,. I must thank also the kindness and friendship of the staff. Thanks for making me feel so good!
My dream now that I have met this toilets? Again some... If you can be in this life!