The castles of Luxembourg have been one of the biggest surprises of our trip by Belgium, France and Luxembourg. For a long time that I wanted to travel to Luxembourg and explore its castles, and so the best way was to do this drive because it is as easy and nice visit them and it was really a surprise to discover them.
Once we were in Brussels and when because we had visited once again Bruges, and knowing that we wanted to go to Luxembourg through the Ardennes, it was clear that we had to take to visit those villages that somehow would make our trip a show.
We travel in winter, with temperatures below zero but with a Sun that every day gave us precious prints. Our route coming from Durbuy (Belgium), and the first stop was Esch-sur-Sûre, in the North of Luxembourg. We talked about one of the towns most beautiful of this small country which has a tower fortified on top of a mound and is almost surrounded by the river Sûre. At the foot of the tower is white with grey roofs village. Tiny but beautiful. A small church and surrounded by forest.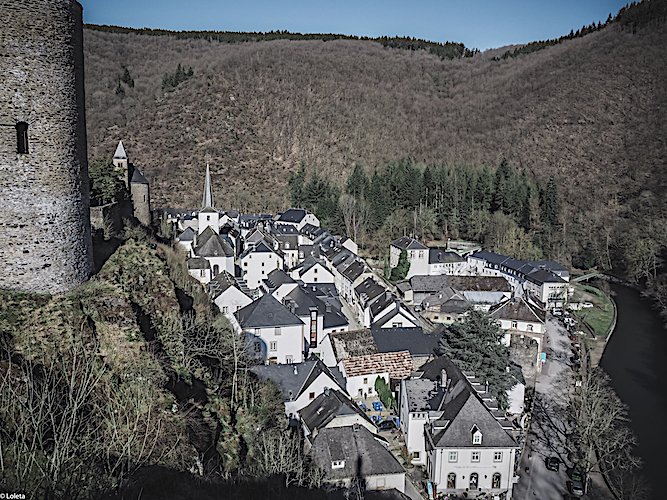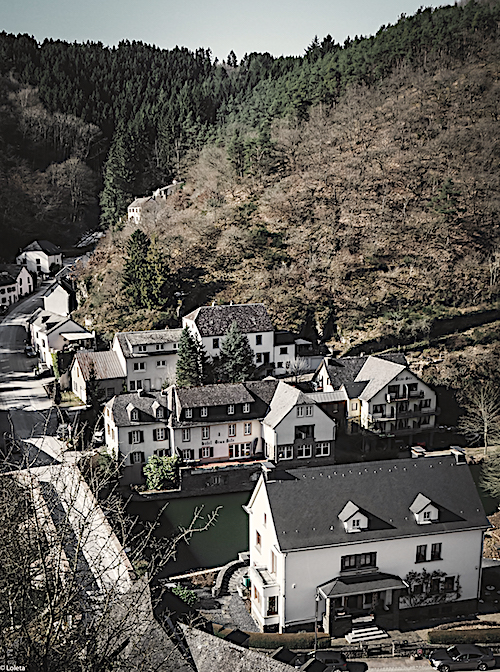 The next stop was the most spectacular castle in ruins all that we saw Bourscheid. The village is on a hill. Leaving it behind, begins the descent to reach the Castle, making it even more impressive because it arises suddenly before our eyes.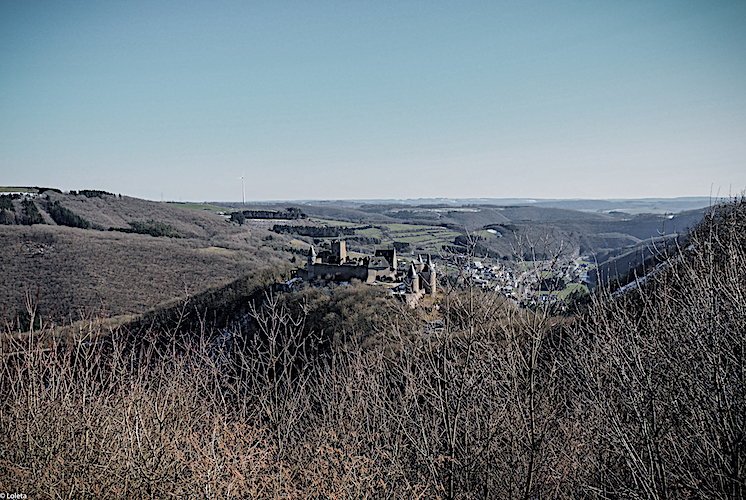 Vianden was the next stop of our journey. Cross-forest stands this giant castle that appears even larger near the small village of white stone with black slate roofs. The village has a main street (Grand Rue) cobblestone that runs next to the river and it runs from his far-right up to the Castle. The view from above, on the hill opposite, is spectacular and one wants to get into the picture.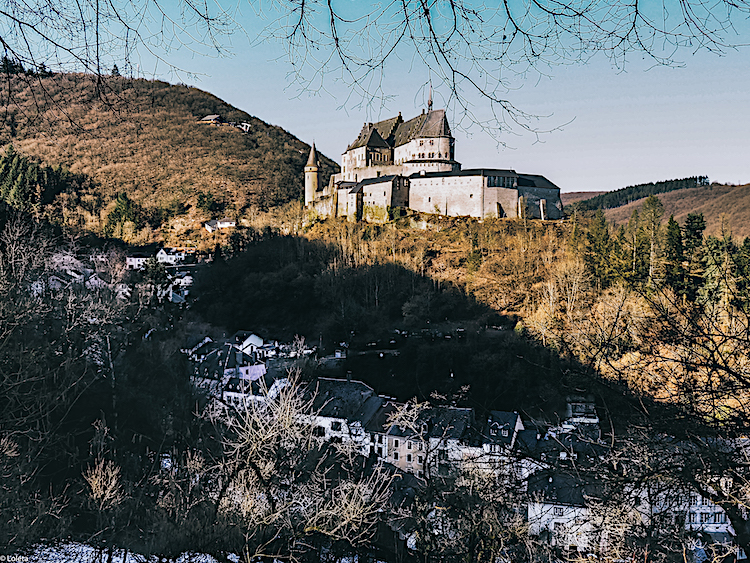 After this incredible view, you reach Echternach, which is the town with the most beautiful square of all. The magic of the cold that we spent those days, meant that ground was frosty photos had an incredible light. I also took to buy some delicious chocolate lollipops in the single pastry that had been in the square. A few cubes of chocolate of a thousand flavors, with a spoon of wood rather than stick and who accompanied us throughout the journey (because I bought many, not because we don't eat them us)
Larochette was the last stage of our trip through the castles. The village appears hidden behind a hill. What I am about to tell you will always deny it, but to be able to take these picture, I had to sneak me on a road closed to pedestrians found in reconstruction. It is I could desire to make the photo above the houses of the village, so I got a child to explain me from where I could do it, and although she told me that the road was closed, also I winked. My two boys did not dare to spend. Very well done I thought. but I could not repress me and I sneaked. It was worth to Yes?
From here we already headed to Luxembourg, but already I tell that you another day.