Children!… Today you are lucky. We're going to! LEGOLAND Windsor! I think that the elderly are also grateful. Legoland is the name of the brand theme parks Lego. There are several parks throughout the world, the original in Billund, Denmark; the ultimate in Florida, and others in Germany, California, Malaysia and of Windsor (London).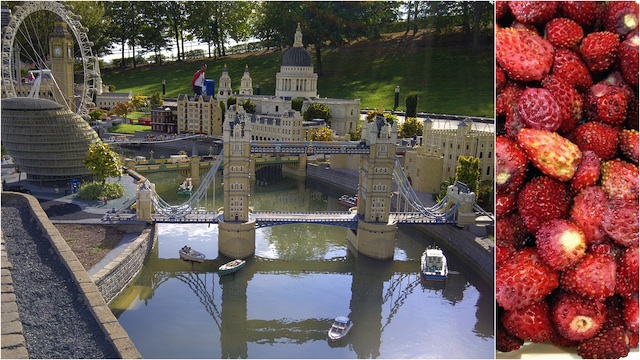 LEGO, originally from Denmark, was initiated into the world of toys at the 1918 when its founder Ole Kirk Christiansen started making wooden toys. Later adopted the famous name of "Let godt" which siginifcado in Danish is "play well", and went on to the plastic into a giant with a different business that ranging from theme parks to video games... but still enthusiastic children as the first day. Among other things, because it allows them to build own ideas and modelizarlas in the space.
The parks they are impressive, especially because they're based in the construction of the small bricks. In the of Windsor (a scant hour East of London), which you can access via train from station Windsor & Eton Riverside, used millions of parts in their manufacture, and as at all, what draws most attention are reproductions-scale cities and most important monuments in the area and the world (is represented to the wedding of Prince William and Kate Middleton). Behind the Dane, was the second Park that was built, ending in 1996. It also has 58 attractions where kids pass it is great, with 11 areas differentiated ranging from pirates, to the Pharaohs, through the Castle Knights, Vikings, Lego city or the 4 d cinema with special effects amazing... that Yes, prepare the Pocket only to enter are more than €50.
Legoland
It is amazing how it can be represented as certainly the details of any building. The day is exhausting in the meantime carricoche and walk, but kids enjoy like crazy. So much so that my son, a true fan of Legos, when he returned from there, even dared to make short with the creations that builds... in the end we're going to do, from caste comes it to Greyhound!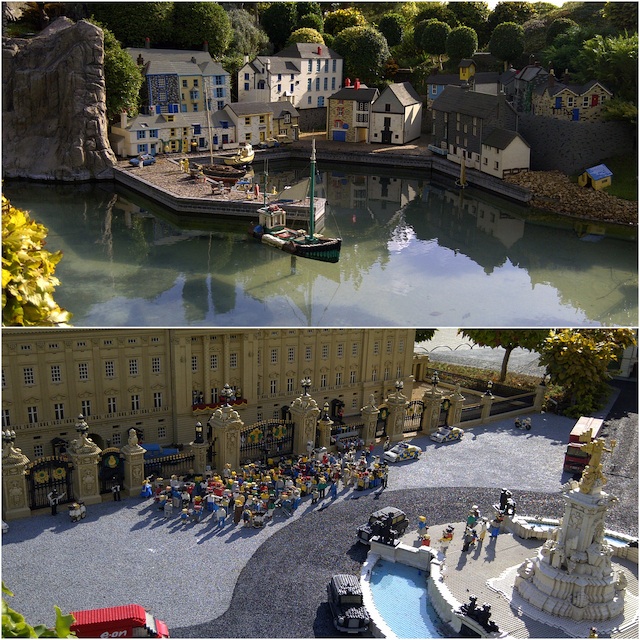 By Legoland walk the kids (aged 2 to 12 is ideal), with a mouth full of streaked from chocolate cake that reveal waffles them, chocolates and cakes that have scoffed the lot of stalls and shops that are scattered throughout the Park.
One day you just to enjoy this park where you will enjoy as a dwarf. Tickets purchased in the same Park. Don't forget to wear raincoats because Windsor rain is quite normal and is best to not get wet. In the Park you will find everything to eat (expensive that Yes). Prepare the Pocket for souvenirs: in the shop are exclusive editions and a lot of custom Lego souvenirs that will make your children want to be bring more than one. That Yes, the legos in the Park prices are more expensive that in the large stores as well as ojito (advisable to look first at the prices online before you buy in the Park). In any case it is worth to go if only to enjoy the sights so beautiful that you will see and face that children will make when they are there. Unforgettable