Tuscany is one of those places to visit. We visited her leaving Florence. We rent a car (an Italian conquecent to meddle more with the situation ... hahaha) and we left on the way to one of the most beautiful places in Italy.
We leave early from Florence on our way to Vall d'Orcia, or Orcia Valley. Our first stop was Montepulciano, a small but beautiful village. Its stone streets and slopes make you earn breakfast.
In the village stand out its cobblestone streets, its small shops of local products where we take the opportunity to buy cold cuts, cheeses and bread for a picnic.
A picnic is one of the best options if you want to make the most of the enjoyment of local products without wasting too much time on eating.
We bought different types of sausage, Finocchiona, a kind of loin wrapped in pepper that surprised us, Salcicce that are like a kind of cured sausages (reminded me to be ours) and that we loved. And of course ham. Tuscany produces different types and is among the best in Italy, so don't miss the opportunity to try them. Cheese, the pecorino we love so much.
In Piazza Grande is the Palazzo Comunale or 13th century Town Hall (which comes out in Twilight), and which reminded me of the Palazzo Vecchio in Florence that we had also seen those days.
The next stop was San Quirico D'Orcia. It is located between Montepulciano and Pienza and is very small. But its surroundings are beautiful and its collegiate a marvel.
In fact, Tuscany has its charm in very small villages and dreamy landscapes and that's what you'll find in San Quirico. The people are very friendly, as in all of Italy, and the village has several terraces to be able to have a drink with the locals. The surroundings are full of vineyards, very typical in this area of Tuscany
Pienza was the next town we stopped in. Its historic center was declared a World Heritage Site in 1996 and is as you can imagine an ideal village.
Here you have a very good option to eat at Dopolavoro La Foce, a place with good piadinas, a large assortment of sausages and various types of pasta of course fresh.
And also in La Porta, an osteria close to Pienza in Monticchielo that we did not get to try but that we had been recommended by several places
It is a Renaissance city with art everywhere and with a cathedral that is worth a visit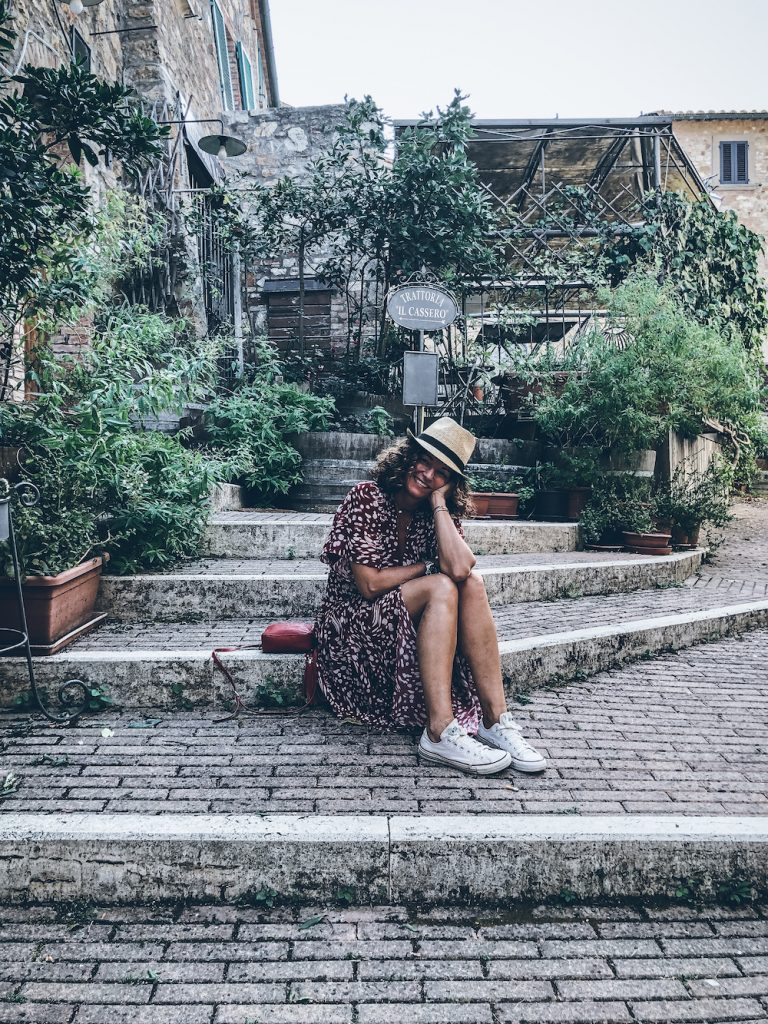 Its houses are very cheerful and decorated with colorful flowers and the square is spectacular. In it you will find the Communal Palace and borgia Palace and Piccolomini Palace.
We're on our way to Motalcino. This small village is the center of Brunello, one of the wines that is produced in Tuscany and that here you can taste in any corner accompanied by the cheeses of the area that are also delicious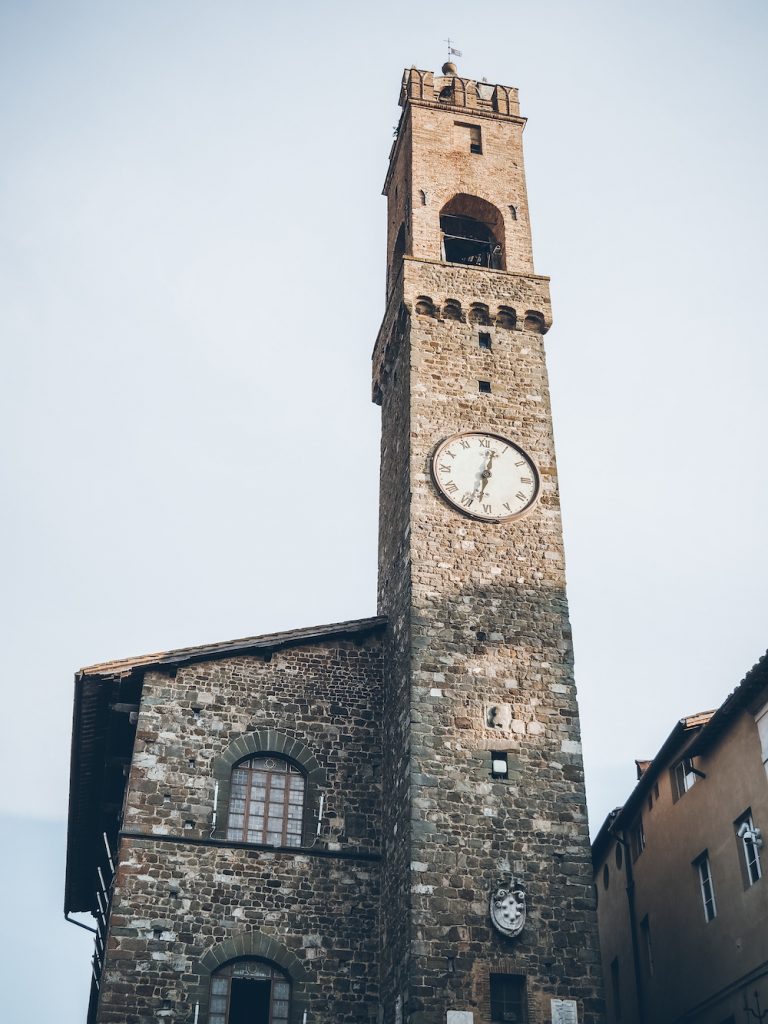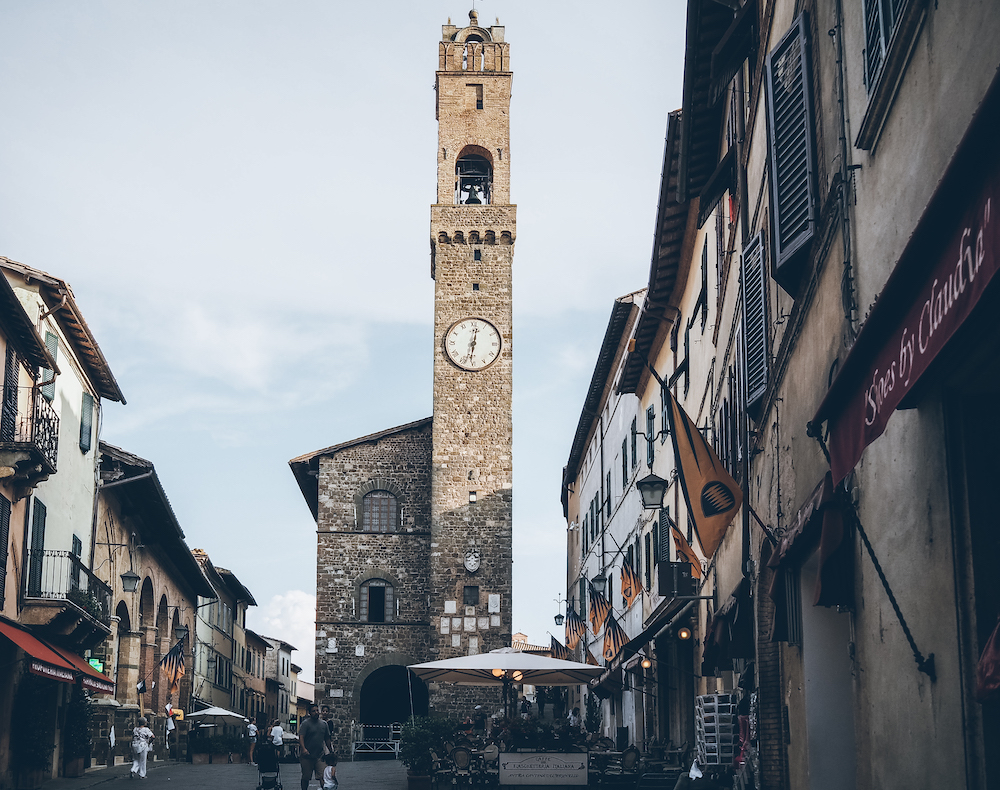 the last to da was the Sant'Antimo Abbey, a monastery founded around 750 and is located in the small town of Castelnuovo dell'Abate, very close to Montalcino, and is one of the most important examples of Tuscan Romanesque.
Actually in Tuscany you can stay as many days as you want because there are a thousand places to walk, a thousand hidden corners to miss a day after another