Bangkok, capital of Thailand is the tourist epicenter of Asia par excellence, the Asian Spain. The truth is that I have never been disappointed, neither the capital Bangkok, nor the endless coasts and islands that surround it. It's a blast!.
In my opinion it is the perfect country if you visit the Asian continent for the first time. And that its culture, its gastronomy, spirituality, and its people make it a perfect country to enter this continent that I like so much and to which I never tire of returning.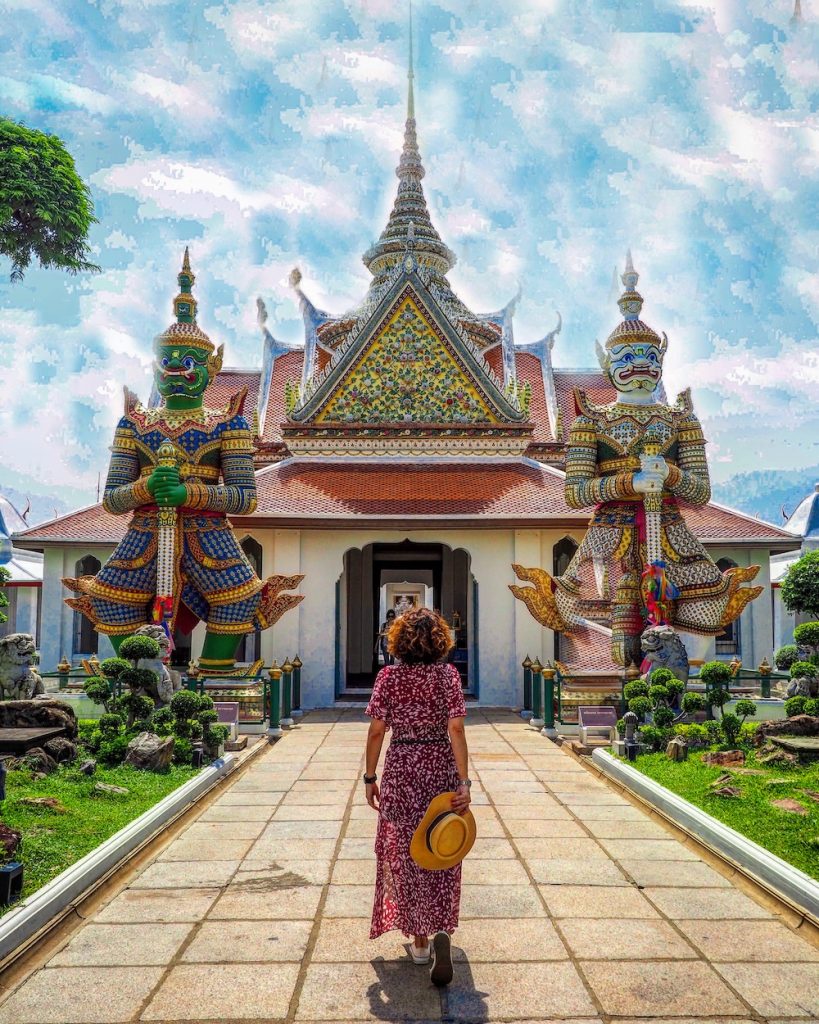 Bangkok has more than 8 million inhabitants and is a vibrant yet charming, chaotic but relaxing city. It has some of the richest and most colorful temples and palaces in the country.
The first time I saw a photograph of the Royal Palace I would be about 10 years old. I remember perfectly the impact that their roofs caused me: greens and oranges, so well aligned, perfectly designed and with incredibly beautiful colors. My parents had just returned from their first visit to the city and had just picked up the revealed photographs. I promised myself that one day I would visit him, and that has been the case three times already.
I'm talking about the Grand Palace, a dazzling complex of buildings that began to be built in the xxviii century and was not completed until the mid-twentieth, when it ceased to be the seat of the monarch's residence. Stupas and those pointed ceilings that made me fall in love with the first one.
It is crossed by the Chao Phraya River, which filled with boats and barges, feeds its network of canals and passing through the royal district of Rattanakosin, where the Grand Palace and its sacred temple Wat Phra Kaew is located.
Nearby, the Wat Pho temple is located, with a huge Buddha tilted. But the temple that I like to visit again and again every time I visit the city is certainly the one on the opposite bank, Wat Arun temple, with its steep steps and Khmer-style spire.
MIs recommendations:
Hotel Banyan Tree and its restaurant Vertigo. The Hotel is of contemporary architecture, clean and impeccable concept, but the restaurant is one of the few in the world that no more than they tell you, you do not get to imagine it. Stunning views of the city, and amazing food. The site is not cheap but it is worth every dollar you will spend on it.