These three chocolate cookies or chocolate shortbread are definitely one of my favorite cookies. They are made with just three ingredients and then you only have to add the chocolate you prefer.
I tried these three-chocolate cookies again or chocolate shortbread a couple of months ago on our last visit England (we went to Norwich), and this time I promised myself I would, and here they are.
The originals carry a part of sugar, two butter and three flour, like these I did and that are the ones taken by the Queen of England at teatime.
The important thing here is the quality of the ingredients as almost always in the kitchen, do not be in a hurry and above all do not over-beat the dough so that the cookies are crisp and do not fall apart and break once baked.
Because if we beat the dough too much, it will be very uniform and soft but then there will be three biscuits of three chocolates very fragile and not consistent.
They are the favorite cookies of my godson Pablo, who I miss every day and to which I promise to make these three chocolate cookies as soon as I can return to Malaga.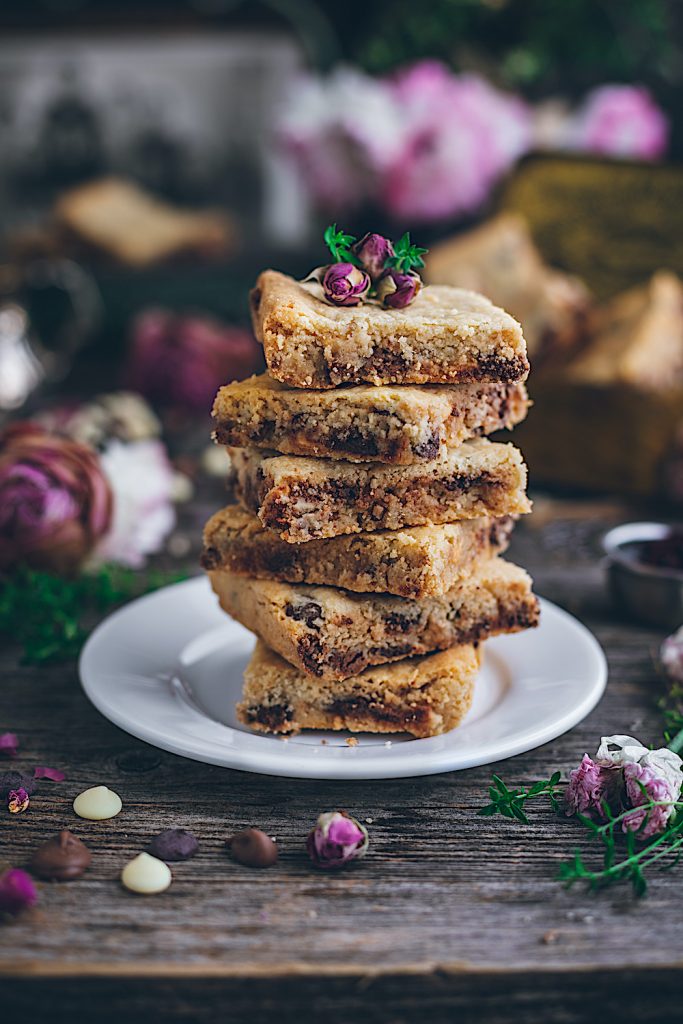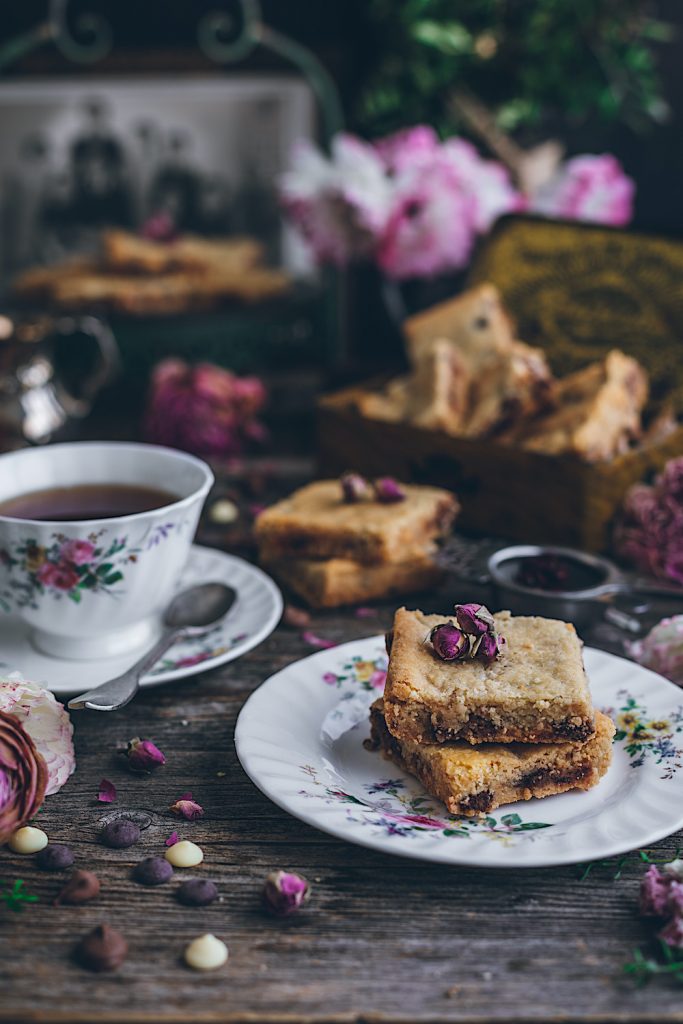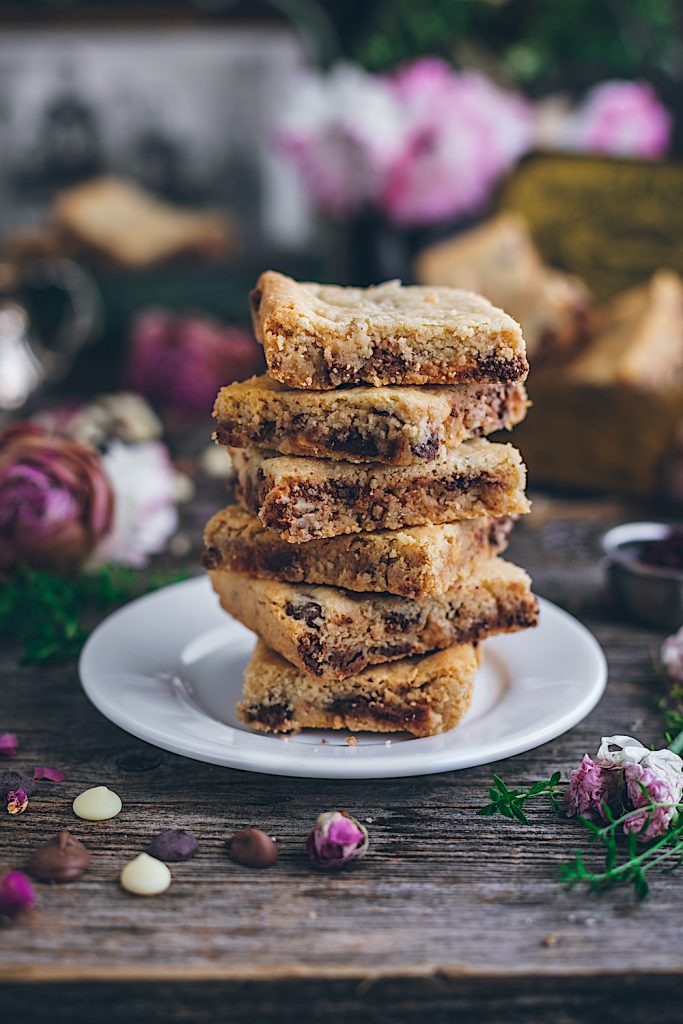 Ingredients
340g butter with a teaspoon and salt or the same amount of cold salted butter – these cookies have a slight salty flavor, if you don't want to be noticed put just a teaspoon of salt)
150 g sugar
75g light brown sugar (if you can't put all white sugar)
1 teaspoon and a half of vanilla extract
430g flour
225g chocolate: I used white chocolate nuggets, milk and black but you can use chocolate in tablet and just knife-chop it into pieces
Directions
In an electric mixer bowl put the cold butter diced and the two types of sugar to beat for 3-4 minutes until the butter has a cream texture and has lightened the color.
Add the vanilla and mix for a moment. Add the flour at once and mix lightly for a few seconds.
Add the three chocolates and mix.
Transfer the dough to a rectangular mold on which we will have put a baking paper (the mold I used is a rectangular plate of 24 x 34 cm. If your mold is larger or smaller and if it is metallic thinner the time needed will be different).
Cover the pan completely by distributing the dough well and leave to cool for 2 hours in the fridge.
After this time we bake at 180 degrees for about 35-45 minutes until the edges are slightly browned. After 25 minutes you have to be a little on the lookout so they don't burn. If you see more of the bill browning, cover them with a foil on top. I had them for 40 minutes but it will depend on the mold you used, your oven and whether you like them more or less crunchy.
Remove from the oven and with the help of a knife or a cut paste, cut rectangles or squares.
Leave to cool in the mould
Tips and Tricks
You can put a single kind of chocolate but with all three classes they're delicious
To make round cookies, you can make two curls with the dough and cool them wrapped in film paper. Then cut cookies half a centimeter thick and bake for 10 to 12 minutes
Preparation time: 10 minutes + 2 hours of fridge + 50 minutes of oven
Difficulty: easy
Servings: 16