These vanilla candied red fruits are all summer with us in the fridge. They are perfect to accompany yogurt, to make ice cream, drink with cold milk and the base of many of my filling creams.
It's so easy that I usually do a lot, although you can do whatever you want. If you do a lot, you can keep it in sterilized jars and will remain rich for many days. And if you do little it will fly off your table because it is delicious.
To prepare it and save time I always useZwilling Fresh & Save kit on the one hand because when making the vacuum, we need almost no cooking time. This makes the flavor of vanilla very present although we do not put much amount, and on the other hand makes the fruit not lose its strong red color, which I love at the table and that is almost impossible to get if we cook the fruit directly in jun saucepan or pan.
So this will be my summer wildcard for desserts do you feel like trying it? Well, come on!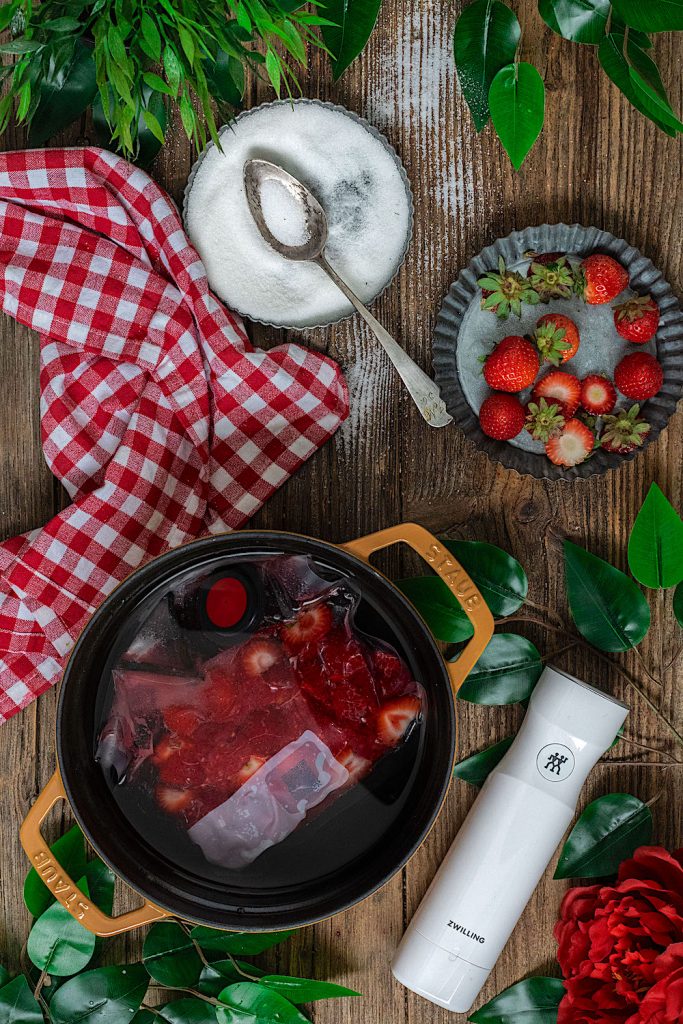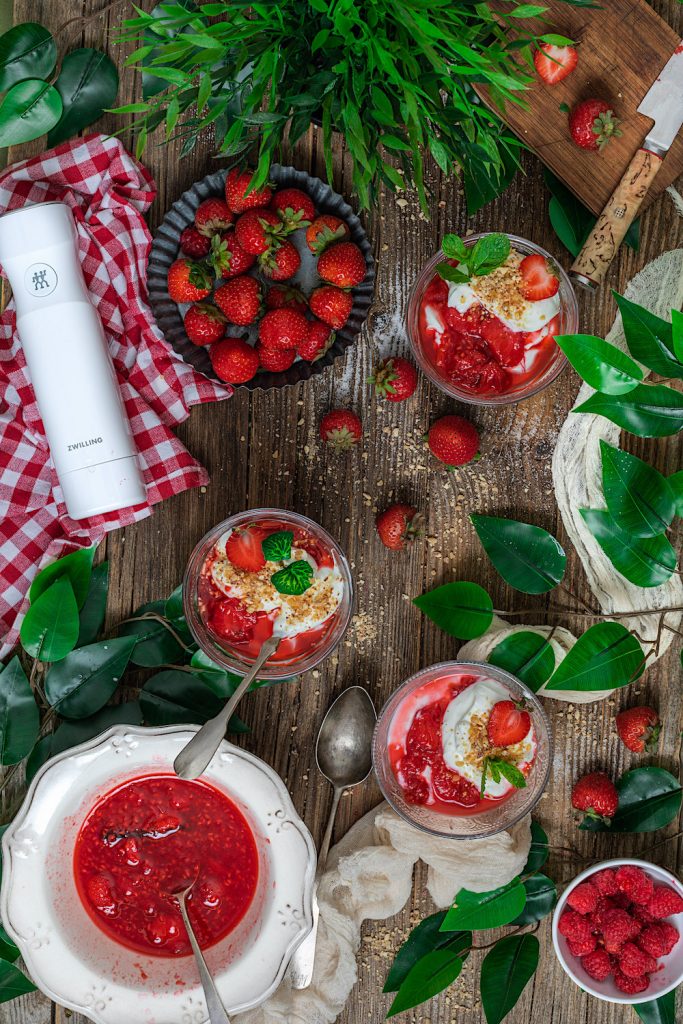 Ingredients
350 g of red fruits: I used strawberries and raspberries
2 tablespoons sugar, honey or maple syrup
1 vanilla pod
3 fat-free Greek yogurts
1/2 teaspoon vanilla extract
1 tablespoon (optional) maple syrup
peppermint leaves
blueberries
50 g of chopped almonds
Directions
In a Fresh and Save storage bag we put the fruit with the sugar and the vanilla pod open in half. We vacuum the bag and place it inside a pan filled with water. let cook for about 5 minutes until it breaks to boil. In this way the sugar will be mixed with the fruit melting with it, but thanks to the vacuum it will not lose its strong and bright color.
After this time, remove the fruit from the bag and let cool slightly. This fruit is perfect for preparing ice cream, serving with yogurt or as a sauce for any dessert and if we keep it empty we can have it for many days in perfect condition.
Depending on the maturity of the fruit you may need to sweeten the yogurt (I never do) But if you like sweeter you can mix a tablespoon of maple syrup with yogurt. Add the vanilla and mix well.
Serve in glasses alternating layers of yogurt with layers of candied fruit and finish with a sprig of fresh peppermint and a chopped almonds on top, which will give a unique crunchy touch.
Tips and Tricks
You can use your favorite fruit but with red fruits, blackberries and blueberries it looks great
Difficulty: easy
Servings: 4
Preparation time: 10 minutes