These meat empanadas are one of my options as a starter this holiday season. They are called echpochmak and have a filling that you will love.
It is a very rich and very popular national Tartar dish. There are many variants even some are fried but I have chosen one with a very easy dough that you can even buy, and with a delicious filling that you can prepare at Christmas and also any day of the year.
An easy and different recipe perfect for these days, let's go for it!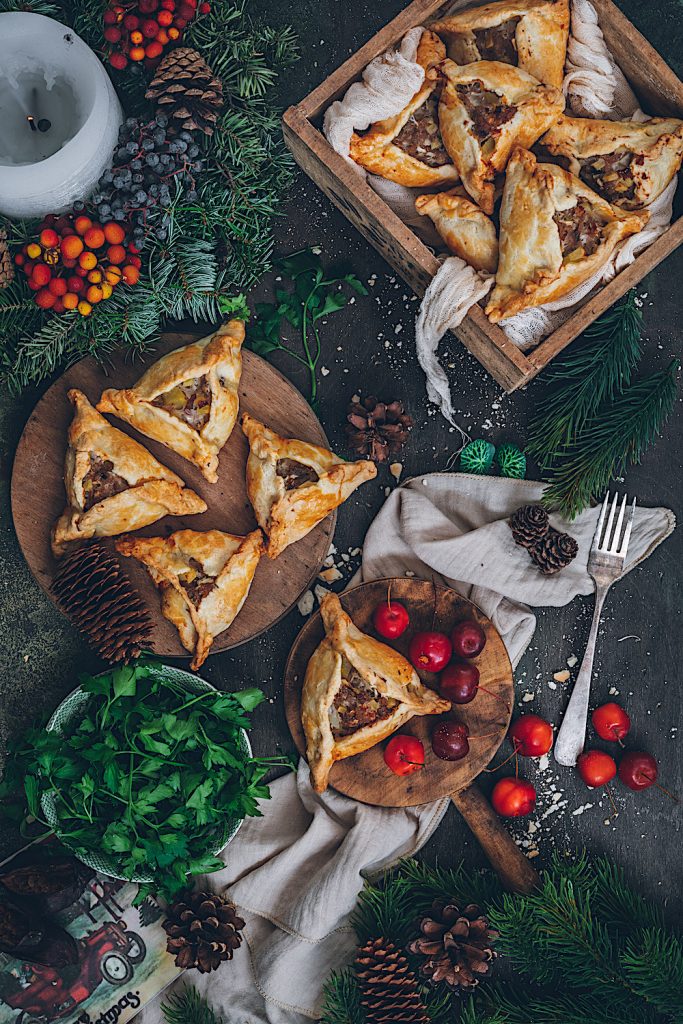 Ingredients
For dough
350 g flour
175 g butter
100 ml milk
1 teaspoon vinegar
1 teaspoon salt
For the filling:
500 grams of minced meat – they chop it by hand but I have asked the butcher to chop it twice
4 potatoes
1 onion
Pepper
Virgin olive oil
1 jar of canned black truffle
2 tablespoons brandy or cognac
Directions
We preheat the oven to 180 degrees.
Peel and wash the potatoes. We cut them in brunoise (in very small cubes)
Cut the onion also as much as we can. The idea is that then in one bite we can have all the ingredients mixed.
In a large bowl mix the minced meat, potatoes and onion. Season and add a little extra virgin olive oil.
With the dough we make balls and stretch them in a circle. Fill the center and close in the form of a triangle, pinching the dough and leaving it open in the center so that the empanadas can breathe and the juice of the cooking evaporates. This way we will get some very crispy impaled.
Paint the triangles with a little beaten egg and bake for about 30 minutes until they are well browned.
Tips and Tricks
Prepare them in advance
You can freeze them if cooking and once cooked
Difficulty: easy
Preparation time: 1 hour
Servings: