I had not brought you a curry for a long time so I decided to make a special one at this time of year in which vegetables have that beautiful autumn color and we take heavier dishes than the light summer salads. Thus, I present you this vegetarian curry made with mung beans.
I went to the market and looked for and again until I found the colors that had in mind and thus was emerging this curry that goes around the mung beans. These beans, are tiny, green and if it were not because they are like balls, it would seem more like some small lentils than beans. They are very common in Chinese and Indian cuisine.
One of those days where I walk with my friends in Madrid the strangest supermarkets you can imagine, I came across these mung beans, and without even knowing what I was going to do with them, I took them with me. I have had them in the kitchen turning until the first cold day last month and I suddenly felt like preparing them, so I put them to soak and I went to the market in search of something to accompany them.
The result of the experiment was a curry in the form of vegetable stew, a vegetarian dish suitable for all audiences that in my house we ate in just one sitting. It is now in the must list to repeat as soon as I can get more mung Beans!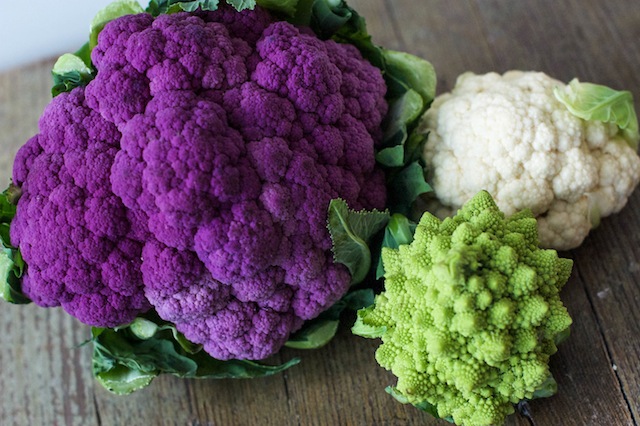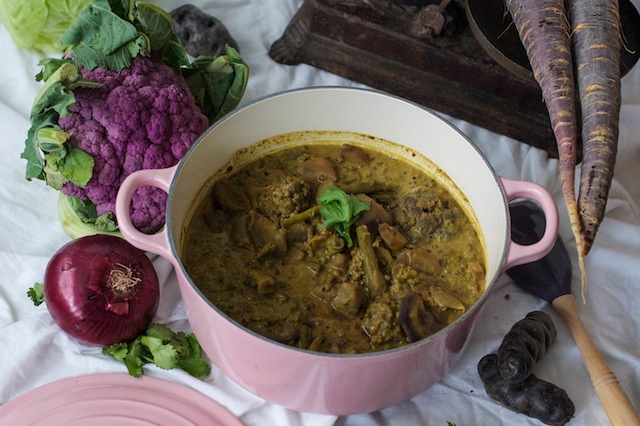 Ingredients
1 cup mung jeans left to soak for a few hours (I had them 4 hours) €0.80
2 tablespoons sunflower oil €0,10
2 teaspoons mustard seeds €0.15
1 red onion €0.25
2 teaspoons cumin seeds €0.15
15 g ginger, chopped or grated €0,20
1 teaspoon of turmeric €0.05
1 teaspoon garam masala €0.10
½ teaspoon chile powder, or to taste €0.03
4-6 cloves of garlic, finely chopped (I used garlic paste that I find it much more comfortable than walking chopping garlic) €0.35
1 tablespoon of tomato sauce (if home much better) €0.15
2 carrots cut into half moons black €1.00
1/2 blue potatoes gk €0.80
1 Purple cauliflower €1,5
1 mini White cauliflower €1,30
1 Mini Chinese cauliflower €1,30
1 handful of round green beans €0.50
4 cups water €0.25
Total €8.88 posed between the 7 generous servings that come out this delicious Curry, €1,26. Nothing more tasty, light and healthy that this vegetarian curry. Would you prepare it? Come and I'mm show you how!
Directions
1. Chop all the vegetables into similar-sized pieces. It is best to chop them into smaller pieces so that then we can try different vegetables in the same scoop.
2. in a large pot (with a lid), heat the 2 tablespoons of oil over medium-high heat and add the mustard seeds. When the mustard seeds begin to jump, add cumin and onion seeds. Saute for a few minutes over medium heat until onions are translucent.
3. Add the turmeric, ginger, garlic, chili and tomato. Continue to Sauté over low heat for 5 minutes more.
4. Then, incorporate the different kinds of cauliflower, green beans and carrots. Move well so all the spices and flavors mix well.
5. then add the mung beans and move well. Add the water and bring to a boil. Then lower the heat and simmer. At this point, add the salt.
6 Cook for about 30 minutes with lid partially covering the pan, until the vegetables are completely cooked. We must move with care so that the vegetables will not stick and they do not break. Add more salt if needed.
Tips and Tricks
If you want to make the dish even more complete, include a few pieces of chicken or of the meat you like
Use your favorite vegetables without fear to be wrong. It will be as delicious for sure!
Difficulty: easy
Preparation time: 50 minutes
Servings: 6