This Crumble of red fruits is perfect to take advantage of the fruits you have in the fridge. Today we have prepared it with frozen fruit but you can do it with whatever you want. It looks great also with pear or apple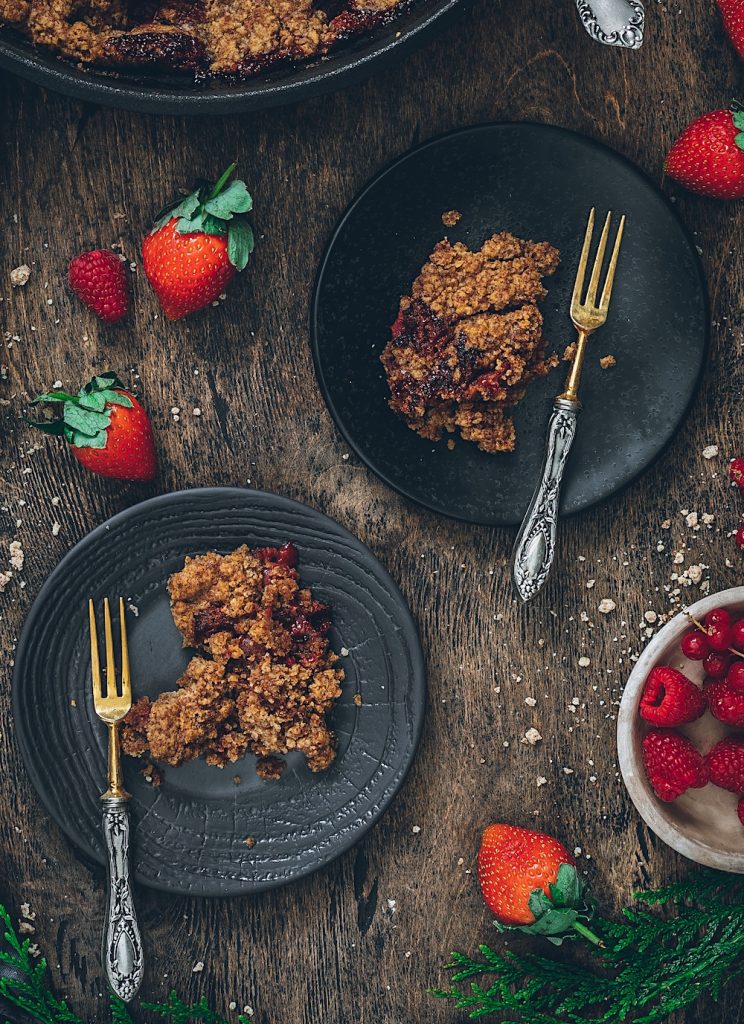 Ingredients
For fruit
800 g of frozen berries

80 g of brown sugar
For the crumble
300 g flour

175 g brown sugar

1 pinch of salt

200 g diced butter

1 teaspoon pure vanilla extract
Directions
Preheat oven to 200 º
Put the red fruits in a saucepan with the brown sugar and mix well. Let cook for a few minutes until the fruits thaw and release all the juice.
It is important to remove the juice so that the crumble is then crispy (we save it to accompany pancakes or yogurt).
In a large bowl mix the flour with sugar and salt. Add the vanilla and butter and with your fingertips mix until you get a fat sand
Put the crumble crumbs on the fruit covering the red fruits well.
Bake for about 25-30 minutes until the surface is golden and crispy. Serve lukewarmly.
I'll leave you HERE the link to watch the video of this recipe on Instagram.
Tips and Tricks
You can use pears or apples instead of strawberries or berries
You can accompany it with yogurt or ice cream
Preparation time: 40 minutes

Difficulty: easy

Servings: 8