Today we prepare a tasty cream of courgettes and parmesan that will become one of your favorites.
This zucchini and parmesan cream is going to save me this week. When we thought that spring had arrived you are surprised by the cold this that has come and that makes the hot creams feel like again.
This is easy and very simple and will surprise you with the taste of parmesan and its creaminess. What if it's not cold? If it's not cold too.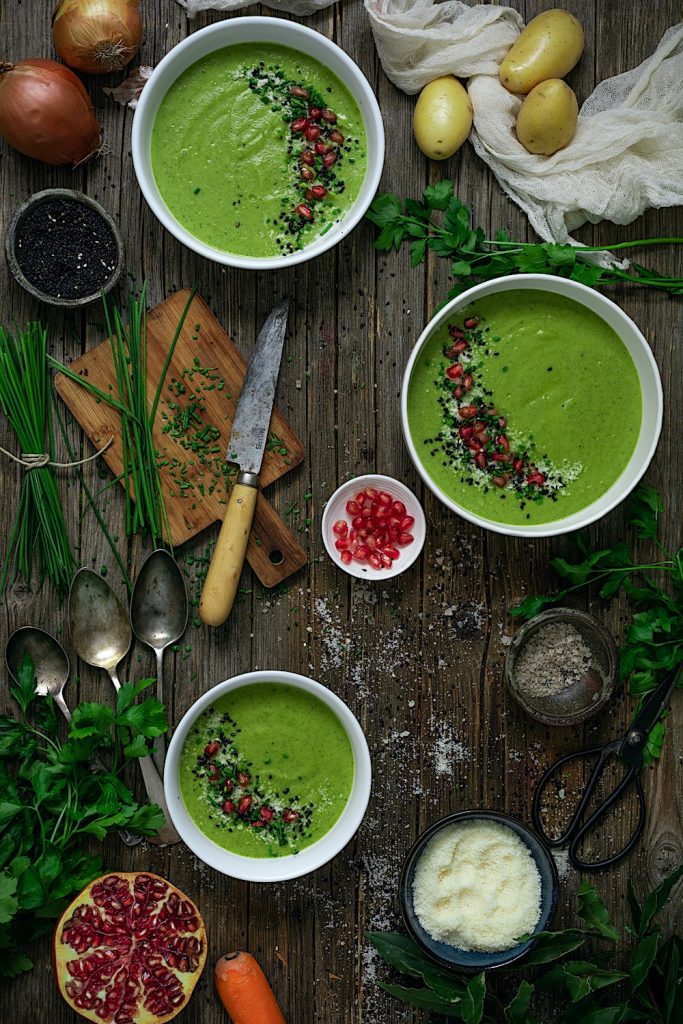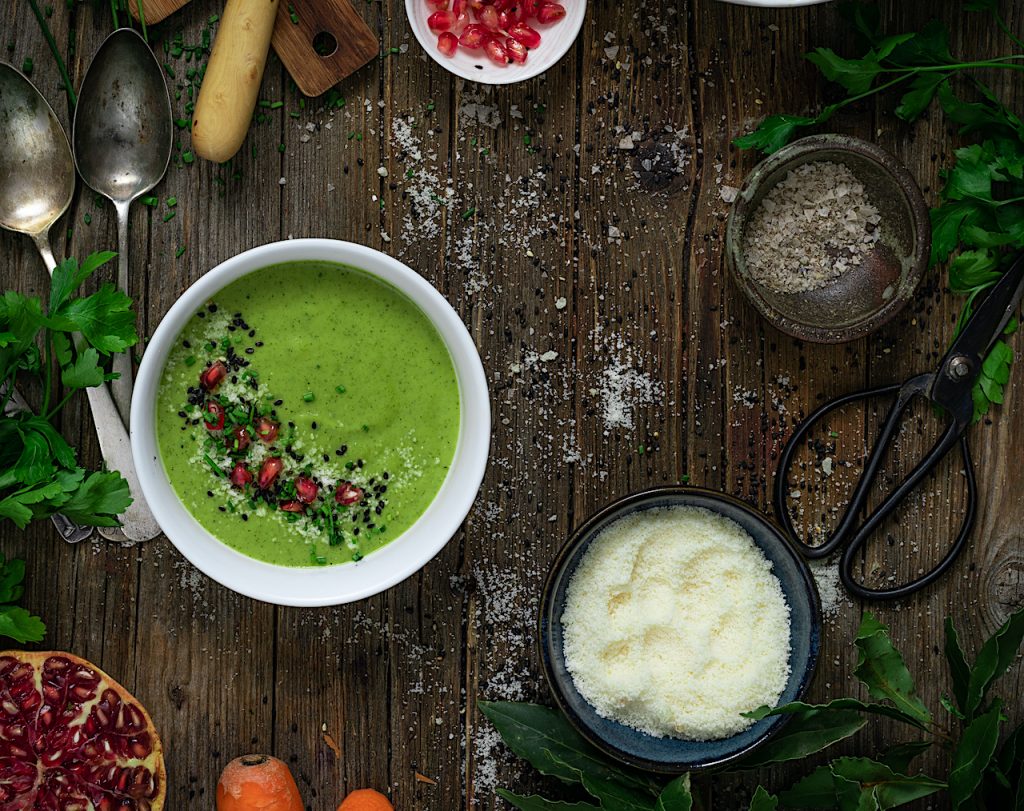 Ingredients
1 onion
2 cloves of garlic
2 carrots
3 medium potatoes
3 courgettes
1 liter of broth (vegetable or chicken)
a handful of spinach (optional)
freshly ground black pepper
nutmeg
salt
1 tablespoon and a half full of grana padano cheese or grated parmesan
Directions
In a saucepan sauté the chopped onion and finely chopped garlic cloves and add a little salt. this will help the onion be made sooner.
When soft, add carrots and courgettes (with skin) along with peeled and chopped potatoes. Let the drown for 10 minutes until the vegetable salints well and begins to brown.
After this time we cover with the broth and cover. cook for about 15 minutes until the carrot and potato are completely soft.
When ready, strain by reserving the broth and crush with the help of a hand blender or a cooking robot. We add broth gradually until we get the texture that we like the most. Add the grated cheese and re-crush, rectify salt if necessary. If we want a strong green color, we can add some raw spinach leaves and re-crush. The taste won't change but the green will be more intense
Garnish with a little shredded cheese, some black sesame seeds and some pomegranate grains. Simple and delicious.
Tips and Tricks
You can add some cheddar cheese instead of grana padano and it will be even creamier
Preparation time: 30 minutes
Difficulty: easy
Servings: 6