These Pelayo squids are one of the ways I love to prepare Squid apart from in its ink.
It's a simple way that carries very basic and inexpensive ingredients. The recipe can be frozen once prepared if you want to have the dish ready well in advance and in the fridge they last well for several days.
To accompany them nothing better than rice and I assure you that they will touch your palms at home like me.
I hope you'll be inspired to prepare your menus this Christmas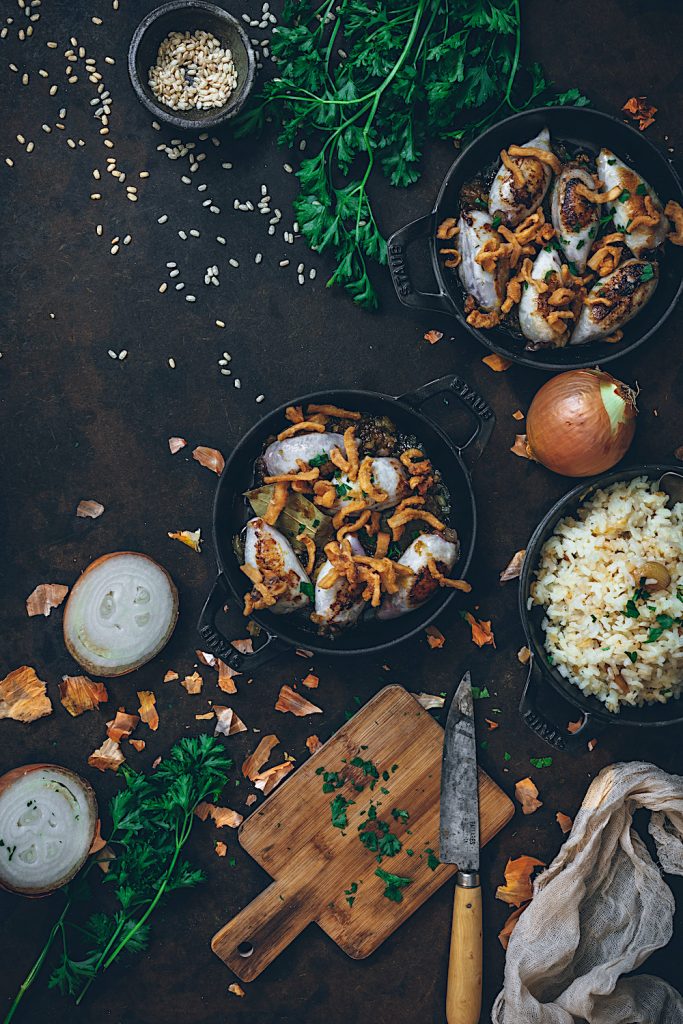 Ingredients
80 ml and AOVE
5 cloves of garlic
1 leek
1 onion
16 squid
1 glass of white wine
salt
parsley
Let's skip the laminated garlic in the olive oil. When well browned, add the leek finely chopped. When the leek is soft, add the chopped onion very finely.
Lower the heat and let brown for about 20 minutes until the onion is well poached. Then add the wine and let it poach for a few minutes until the alcohol has evaporated..
While we clean the squid, keeping all the legs.
Remove the onion from the pan and without adding anything we skip the legs well chopped. Once ready, put them on a plate and mix with two large tablespoons of the poached onion. Mix well and fill the squid (we reserve 3 or 4 unfilled). To close them, we'll click on a stick that closes.
We pass them through the pan without oil so that they are sealed and browned. Once ready we pass them to a plate.
Return the rest of the onion to the pan and when it is hot, put the squid on top and let them finish about 10 minutes until tender.
We chopd the squid we had booked and passed them through flour. We fry them in plenty of hot oil. We serve the squid on an onion bed and with some fried ones on top.
Tips and Tricks
You can prepare them a few days before
Serve with sautéed rice with bay leaf and parsley
Rpe spacing time: 40 minutes
Difficulty: easy
Servings: 5