Today I wanted to thank you. To you, to each of which are there back every day for your support and encouragement. Proof of this was the received distinction of TV Channel Canal Cocina as Cook Gold Blogger 2013 for Loleta. Life, Market & Cooking, that the Friday last we could celebrate in Madrid. Met to the rest of great companions and to large part of the Super family of TV Channel Canal Cocina who I am more than grateful goes by all of you!
Cooks bloggers 2013. Dinner Canal Cocina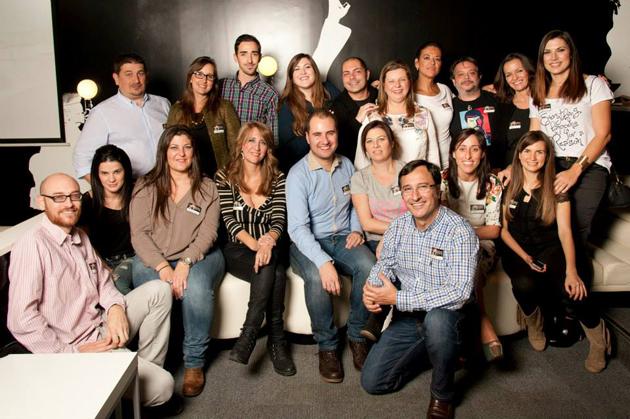 It has been a path of a year and a half hard even though I will not say that it has been hard or complicated. Lot of dedication, but also thrilled. This award proves once again that wishes can be achieved, although I am aware that this does not always occur and that there are many times that the work is not rewarded. So I am that I leave happy!
Dinner once more channel kitchen equipment was ten. Agradecidisima to them by doing so easy is so complicated: join a large group of bloggers from across the country for fun and informal dining. A lujazo which would repeat and repeat.
And this is the video summary of the dinner
I met a lot of bloggers buddies and had a great. Looking forward to the dinner of the coming year!
Thank you all and I hope you like it.