These cupcakes were lovely made by my mother for tea in special occasions. My eldest brother liked them with all the fruit in the world and the rest of us preferred them with no fruit. So my mother made half of the recipe with fruit and half of it without fruit and so we were all happy at home.
It's funny because though when I was younger I preferred them with no candied fruit (or frosty fruit, which is the same), now I like the sweetness that fruit gives.But of course, I only use the fruit that I like the most: no candied pumpkin, cherries or pears. I only add orange, lemon and red cranberries, and very chopped so I get the flavor I like.
It is a recipe that my grandmother made, and that my mom prepared in these delicious meriendas (tea) that she made for the whole family. Even today my brother asks for them once in a while and today I share this beloved recipe with you, my version with less fruit in canelles moulds, smaller, but I assure you delicious.
This cupcakes are made with butter, sugar ,and flour in the same weight which makes them a very nutritious, sweet and delicate cupcakes. I hope you enjoy them as much as we do.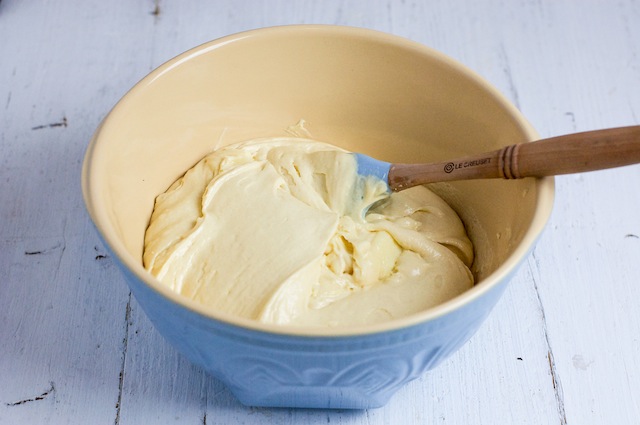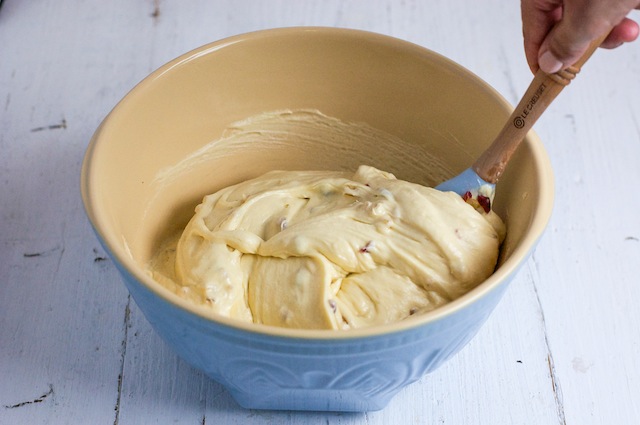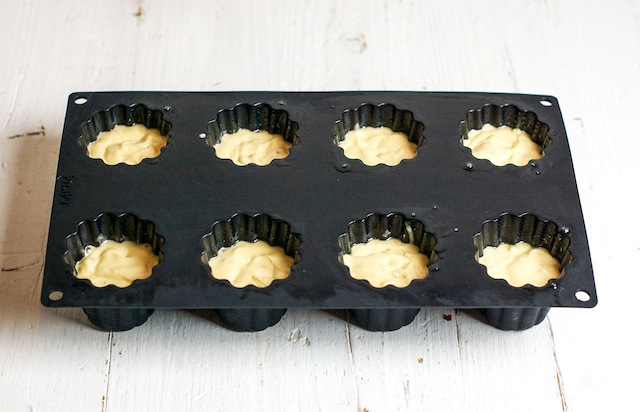 Ingredients
250 g of butter without salt at room temperature €1.20
250 g sugar €0.25
250 g flour €0.15
3 whole eggs €0.32
3 egg yolks €0.32
1 teaspoon of powdered yeast €0.15
a pinch of salt €0.02
40 g of Orange confit very chopped €0.80
40 g of lemon confit very chopped €0.80
40 g of blueberries very candied chopped €0.90
a bit of icing sugar for sprinkling over €0.20
Total €4.79 posed among the 24 canelles coming out with these quantities, only €0,20 per unit. Delicious and very good price
Note: it is important that both the butter and eggs are at room temperature. Otherwise, when incorporating the eggs, butter will be cut and hard againIf this happens, add the flour in tow times and beat well. By this it will become creamy again.
Directions
1 Preheat the oven to 175 degrees on the basis of hot air. If your oven is not hot air, pre-heat at 180 degrees.
2. In a bowl, beat the butter until a creamy texture. You can do it by hand, but I did it in my electric mixer. Beat for a few minutes until butter turns creamy and change color to a lighter one.
3. Once butter is creamy, add the sugar and beat for a few minutes more.
4 Add egg yolk along with an e egg and beat until well incorporated. Repeat two other times with the rest of the eggs and egg yolks.
5 Mix the baking powder and salt to flour..
6. then add flour mixture to the Bowl by tablespoonfuls, beating well to add a spoonful before adding another. Now add very chopped candied fruit.
7. well greased mold. I used a silicone mold and my like to use spray grease because find me it much cleaner and faster.
8 Fill the molds of canelles halfway and bake for 13 minutes until pierced it with a toothpick, it comes out clean.
9 Remove from pan and let cool completely on a wire rack.
10. Once cooled, sprinkle with icing sugar
Tips and tricks:
Use your favorite candied fruit but make sure that it is of good quality and well chop it small
If you really like the candied fruit, you can add up to 200 g
Difficulty: easy
Preparation time: 1 hour
Servings: 24 canelles