This sandwich with meatballs with tomato or polpette della nonna Al Pomodoro, I tried in my last visit to the eternal city a couple of months ago.
It was at the premises of Mara Cipriani and Sergio Esposito, Mordi e Vai, ("bite and go") located in the Testaccio market, a place that nobody took seriously at the beginning and is now an essential food fast but authentic and quality. I notice that it always has a tail, a long tail but it is worth 100% save because the reward is a sandwich so you don't forget.
The Testaccio market has become a point of reference in the city to eat and Mordi e Vai has joined almost a dozen jobs that serve meals from various genres, but which is more popular, this is. Probably because their sandwiches have the flavour of a city that knows to Holy glory, but in a format. This today is not the most popular (is it the alesso di escotona), but if you liked most.
This today is the meatballs with tomato sandwich. A few meatballs that hide the secret of romano cheese and a tomato sauce without which they would not be what they are. Of course, it is my version of this sandwich, but not I have due do badly because that proves it, already do not want another.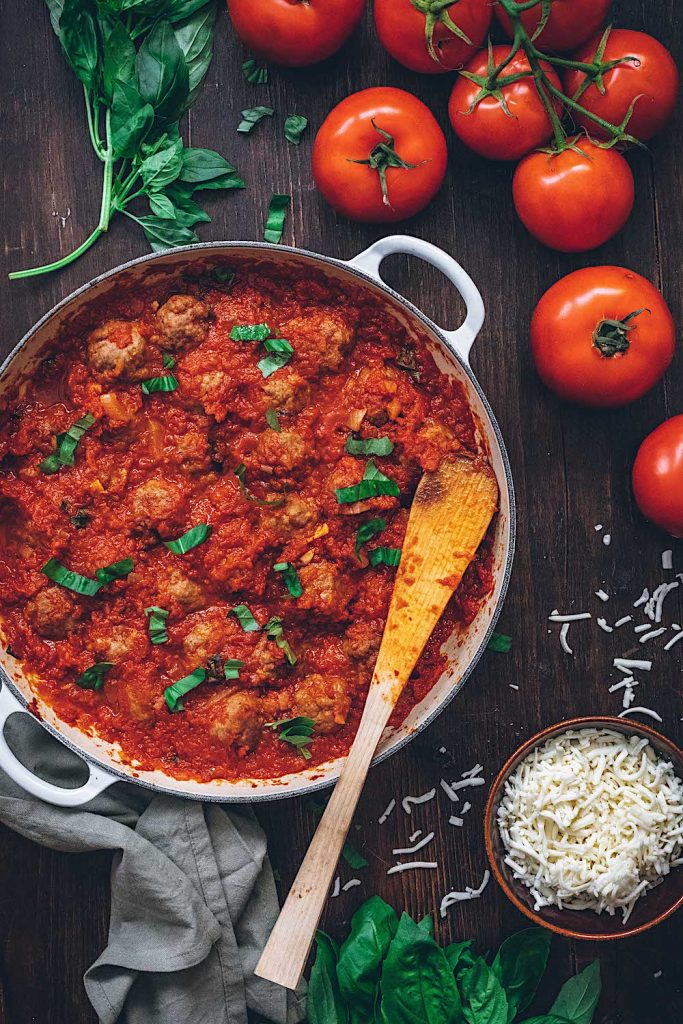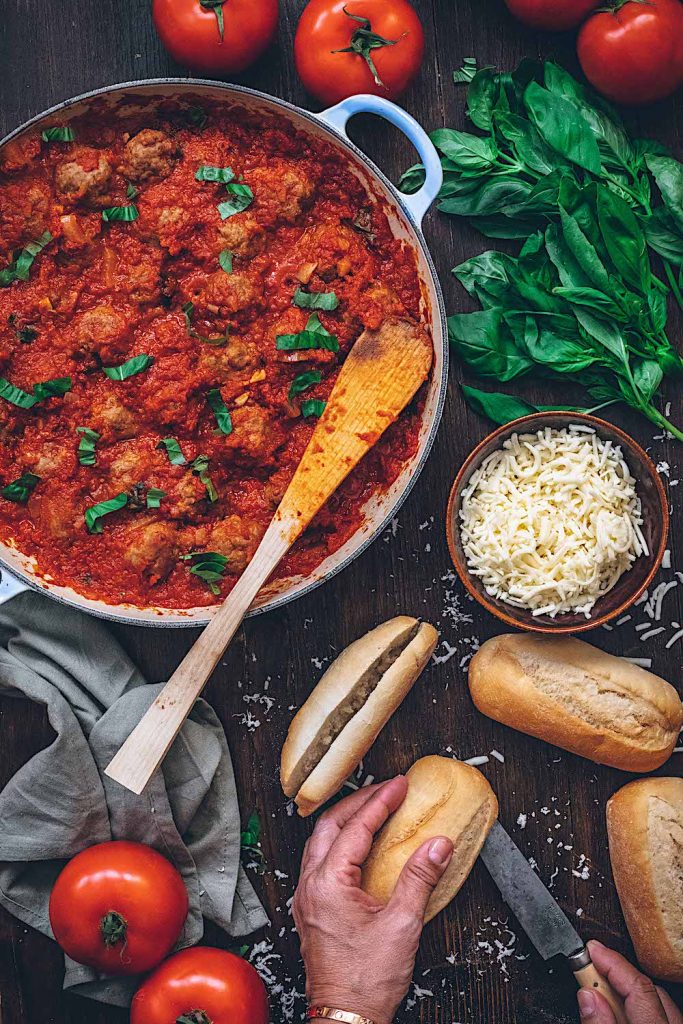 Ingredients
For the meatballs
1 kg minced beef and pork with 4 fresh sausages or fresh sausage without trripa
2 tablespoons of breadcrumbs
2 eggs
2 cloves of garlic
4 tablespoons grated pecorino cheese (can put Parmesan cheese if you can't find pecorino)
salt and pepper
1 teaspoon nutmeg
1 tablespoon parsley
3 tablespoons milk
To fry
2 tablespoons flour
olive oil for frying
To cook them
to assemble the sandwiches
a few bread rolls
a little grated mozzarella cheese optional)
Directions
Grate the pecorino cheese with a fat grater and set aside in a bowl.
In a bowl mix all ingredients for meatballs and knead with your hands.
Make a few balls the size of a golf ball.
Pass the Meatballs in flour, FRY meatballs in abundant olive oil hot.
Put our homemade tomato sauce in a pan and add meatballs. Add a handful of Basil into pieces and boil over low heat. This will make the meatballs are more tender.
When they are ready, a bread roll cut in half without going to cut it at all. Place three dumplings and a spoonful of tomato sauce, fresh basil leaves and a little and grated mozzarella. Ready our meatballs with tomato sandwich
Tips and Tricks
Prepare meatballs and freeze them in portions to make your Meatballs with tomato sandwich When more you apatezca
Preparation time: 30 minutes
Difficulty: easy
Servings: 40 meatballs approximately