I have wanted to prepare Argentine alfajores for a long time but I never found the opportunity, and I have to tell you that I am happy to have prepared them.
I have repeated the recipe several times until I found the texture that I liked the most, so this is the Loleta version.
The first test I did was too dry for my taste, so I tried adding a little liquid, but I didn't like the result that it was too ephemeral and broke.
So I decided to try adding more egg, a little more butter and more brandy to add more flavor and it worked! At least I loved them so today I share my version of these sweets that I like so much. I have opted for two kinds of decoration: one with Christmas dyes in case you want to prepare it this holiday that is already around the corner, and another that will be worth it all year round and that adds a touch of chocolate cop mo decoration. I just hope you like either version as much as I do.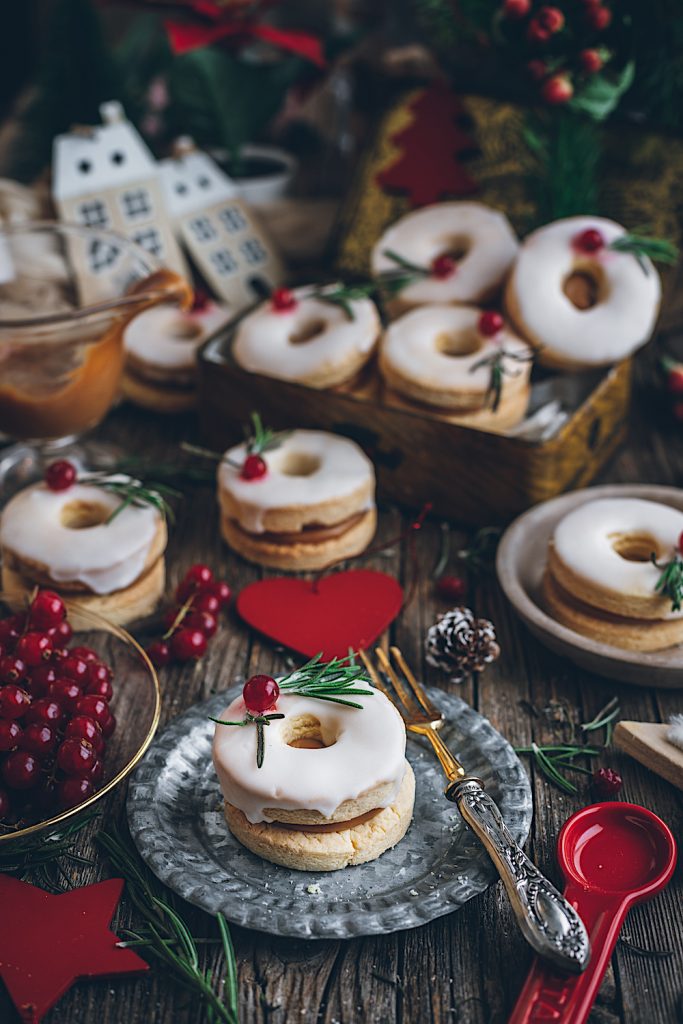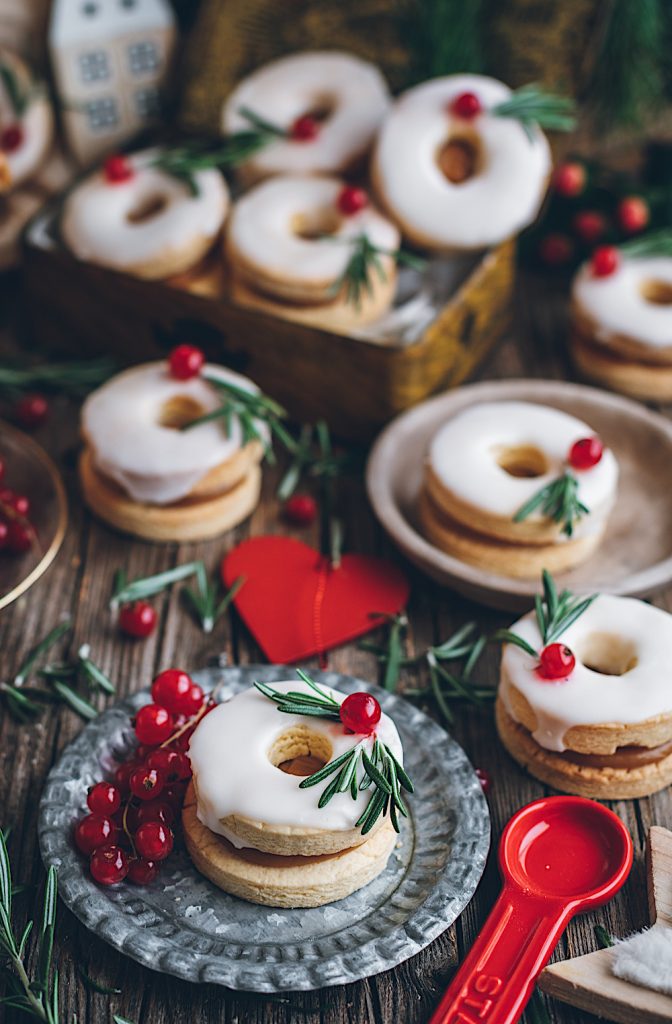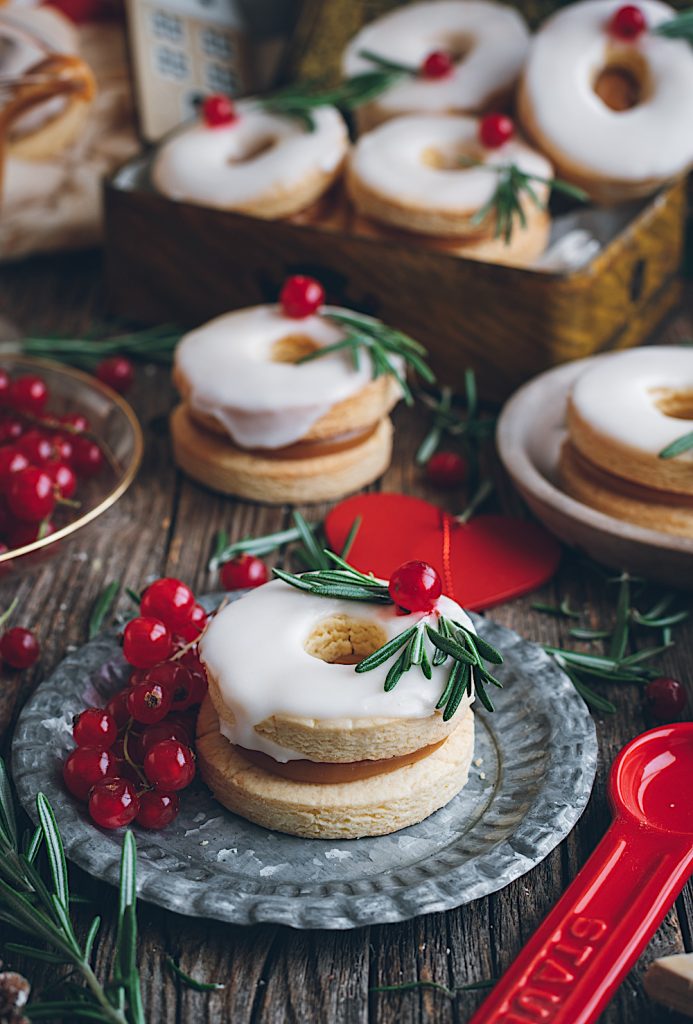 Ingredients
300 g cornstarch
200 g of pastry flour (it has less protein than ordinary wheat flour, that is, it is lighter and that makes them come out with a more airy texture)
1/2 teaspoon baking soda
a pinch of salt
2 teaspoons of baking powder
200 g butter at room temperature
150 g sugar
4 egg yolks
2 tablespoons brandy or cognac
zest of 1 lemon
1 teaspoon pure vanilla extract
For decoration
1 jar of homemade dulce de leche
3 tablespoons shredded coconut
80 g dark chocolate
a branch of rosemary
a few currants
300 g of icing sugar
2 tablespoons lemon juice or water
1 teaspoon pure vanilla extract
Directions
In a bowl mix the flour with the cornstarch, the yeast, the baking soda and the pinch of salt. Reserve.
In a bowl mix the sugar with the butter with the blender. When it is well beaten add the egg yolks one by one. Add the brandy, zest and vanilla and mix well.
Add the flour mixture little by little taking care not to beat more than the account: just so that the ingredients come in.
Stretch the dough between two baking papers with a thickness of 7mm and let cool until the dough hardens.
Cut the alfajores and place them on a baking sheet with baking paper. Yoo used god types of molds: one of 5.5 cm and another of 6.5 cm for the largest.
Bake at 170 degrees for 15-17 minutes. It is important that they do not brown and that they remain white. We pass them to a grid and let them cool poor completely.
Fill with dulce de leche and pass them through grated coconut on the sides so that the dulce de leche is covered with the coconut.
We can leave them as is, but to give them a Christmas touch, I have bathed the top with frosting and then decorated them with a ball of currant and a sprig of rosemary.
Tips and Tricks
You can fill them with chocolate or jam if you prefer but the Argentines I have tried are filled with dulce de leche
They freeze perfectly without filling and also once filled
Difficulty: easy
Preparation time: 30 minutes
Servings: 20-22 alfajores depending on size