Makes some days had the opportunity of visiting it small but great mill full of dreams. A mill, where O-Med It produces some of the best oils I have ever tasted.
I was in love with oil, but discover with them their olive groves, feel the love that transmit when they talk about the field, see how to pamper the entire production process, was all a discovery that I enjoyed a lot. So today I want to share with you the story of this oil which is also endearing.
Juan De Dios García, father of Paula and John, inherited many years ago, a few olive groves in Cambil (Jaén), where he was born, and where they fell in love with olives which had always been present in his life,
A few years later, he had the opportunity to invest in a beautiful olive grove in Otura (Granada), where is located the small mill Las Mercedes, a sustainable mill that has touched my heart.
In love with olive, Juan De Dios began its oil adventure in a cooperative, but soon realized that the quality of oil that he sought, was impossible to get it without that whole process was controlled in the same way, something that is very difficult in a cooperative where each owner decides on its production, but not on others.
So decided, contracted with his passion to his children Paula and John, who decided to combine their careers as pharmacists, with this new adventure: getting to realize the dream of his father and position an oil of first in the national and international market. Omed is the example that dreams have to work them and pursue them.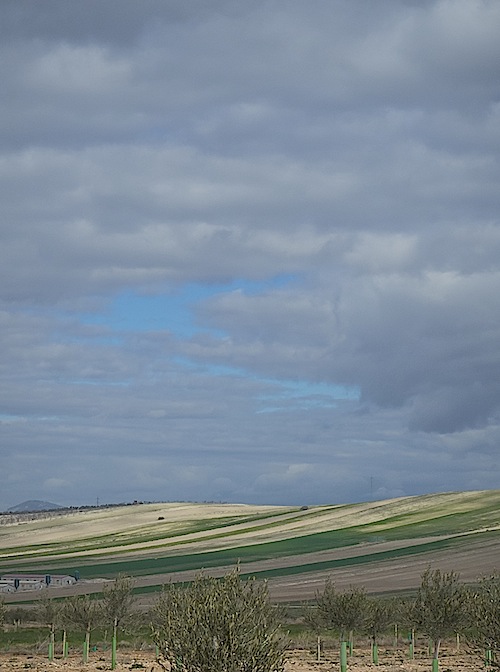 Most of the olive groves that surround the mill, are distributed in very long but very narrow farms that are subdivided as pass from one hand to another, making the landscape look like a picture painted with different colors depending on the crop, an oil painting of stripes in shades of green that contrasts with the white of the Sierra Nevada and Granada sky blue.
But what differentiates Omed of what until now had seen in olivares is his love of nature, his defense of the environment, and a sustainable process albeit at the cost of increased investment.
Them trees of pruned hand, by specialists that reviewed them trees and point how and where should make is the pruning so the olive is the best.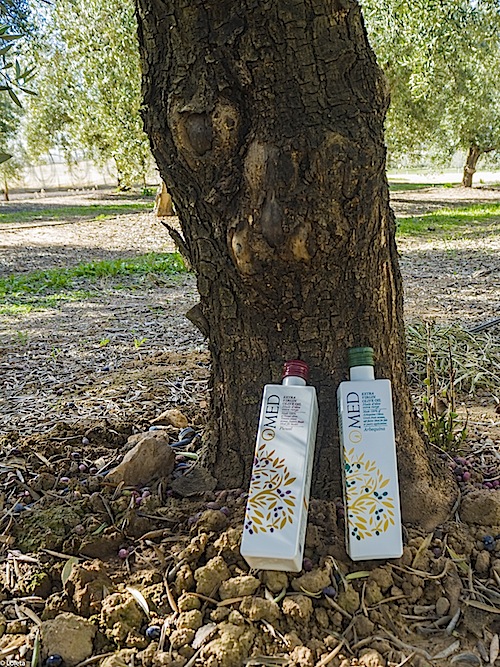 Them branches of it pruned is placed in the center of them streets (thus is called to the space that is between them rows of them olive trees in the field), where is crushed and serve of fertilizer organic and of blanket that covers it land protecting it of the evaporation of the water in summer when the temperature climbs much and the olive is more fragile.
And thus they care for olives and olive, spoiling the Earth for the best crop. When September arrives, begin tasting: samples of olives, and a mini factory are taken every day (Yes, a mini factory one square meter), oil is made (a glass) and tasting to define with the palate when is the optimal time for collection.
When the right moment arrives, collects olive is rapidly leading to the mill. And when say quickly it say literally: all them olivares with which have (distributed in different plots), is placed very near the mill, so nothing more collect the olive, is moved for its grinding (the time half since is collects the olive until is milling is of only a hour and half)
Of this mill are known in the village as fools. Why? As one of the reasons is that the latest campaign of 2016 has been collected at night. Yes, Yes, for the night.
But this is a very sensible explanation: daytime temperatures in these lands are high in October, which is when O-Med occurs collection (early course) olives. At this time of year, the temperature can reach 30 or 35 degrees. And if the olives are warm the cold extraction is not possible.
That is the reason for which the olives collected it at night, when temperatures drop and the olive can undergo the cold extraction. Holy madness. They are pioneers in a new way of make oil that is giving its fruits, whose objective is get the best juice of olive based make a collected early, sacrificing quantity by quality.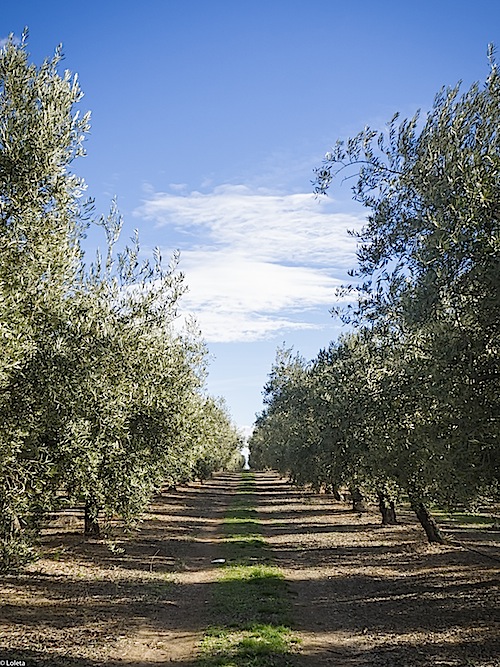 And go if you have gotten. It has not been easy. They have been years of great personal sacrifice, of many trips, having to learn on the run, but they have been amply rewarded and recognized with international awards to the best oils of the world... and that remains
Thanks to this oil, the memory of his father is alive in all and each one of the olive groves of the estate, in all decisions taken today Paula and John and in the spirit of excellence that have clear want to chair O-Med. And where want to that is, Juan of Dios will be a father proud and happy of see how your dream is has become in the of their children. A great oil. Yes, sir.