These American lemon and cardamom pancakes are the new ones we've incorporated into our breakfasts and snacks this summer.
They are pancakes that have a rich flavor of lemon and cardamom and are very easy to prepare
To work out all the ingredients must be at room temperature. If you have yogurt in the fridge just like milk, put them 30 seconds on the mic and so they won't be cold.
We need melted butter that should not be very hot either so we must start by melting it first of all so that it is tempered and not too hot.
Finally you only need one good frying pan so that they do not stick and the temperature should average. The first pancake will come out regular but then it will be sew and sing.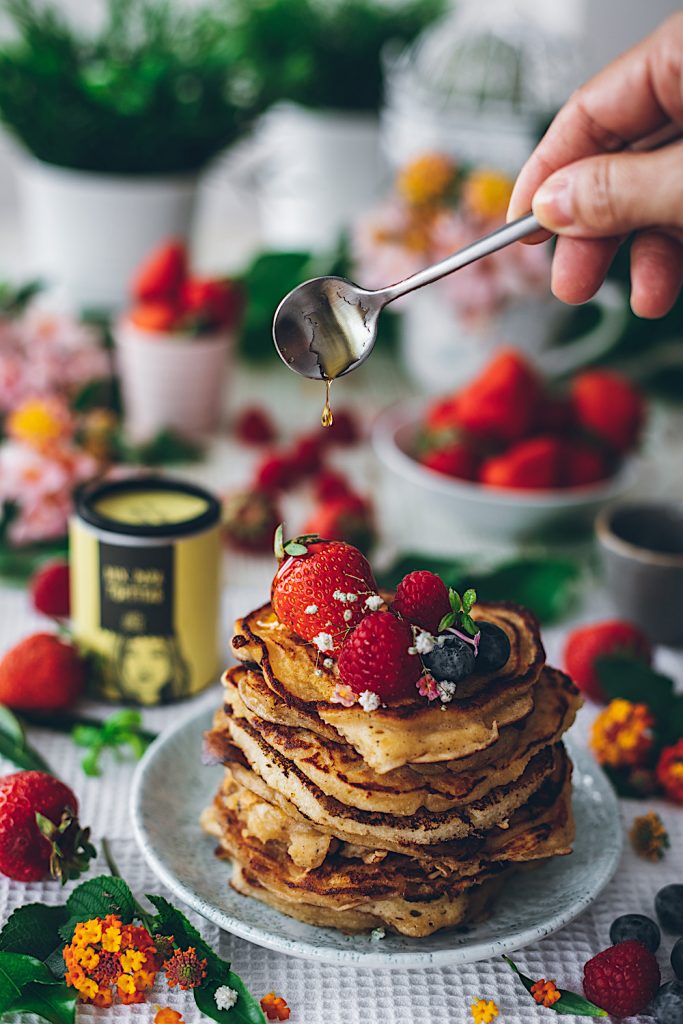 Ingredients
Dry ingredients
160 g spelt flour
1 teaspoon salt
3 tablespoons sugar (about 45 g)
1 tablespoon yeast powder or baking powder
Wet ingredients
150g Greek yogurt
130ml milk
1/2 teaspoon lemon juice
1 egg
60 g of melted butter
1 tablespoon vanilla extract
the zest of half a lemon
1/4 teaspoon ground cardamom
1/2 teaspoon vanilla
a pinch of cinnamon
Directions
Melt the butter on the mic for 30 seconds carefully. Reserve.
In a bowl we prepare the wet ingredients. We mix yogurt, milk, lemon juice and spices. Reserve.
In a large bowl we prepare the dry ingredients. Sift the flour, salt, yeast and sugar and mix well.
In another bowl beat the egg with the mixture of yogurt, melted butter and vanilla and mix well.
Add this mixture to the flour bowl and mix with some rods until there are no lumps left but no more than the count.
Heat a pan or crepera.. We put a tip of butter and we put a measure of 1/3 cup meter or half a ladle. So we make sure they all come out the same.
Let brown first by a face at medium temperature for 1 minute until pompitas appear on the surface. We turn it around and let it finish for another minute. on the other hand. We prepare all the pancakes like this.
Tips and Tricks
As they are richer it is freshly made, but you can always prepare them before and give them a slight heat stroke on the mic when serving them or even freeze them well wrapped in film paper and tupper or zip bag so they do not touch the moisture
As I like it the most it is with maple syrup but Javi loves it with chocolate.
Difficulty: easy
Preparation time: 10 minutes
Servings: about 8 pancakes