This cookie cake with birthday confetti are delicious cookies and so easy that you will make them again and again.
Instead of having to form the cookies one by one, here we bake them all together in a baking place, decorate them and then cut them into pieces once we have put the cream and confetti on top.
Of course, you can also stretch the dough between two baking papers to make them finite and cut them to have some delicious sugar cookies.
The only thing you should always keep in mind is that all the ingredients are at room temperature so that it is easy to incorporate them without having to mix more than necessary.
I hope you like them as much as we liked them.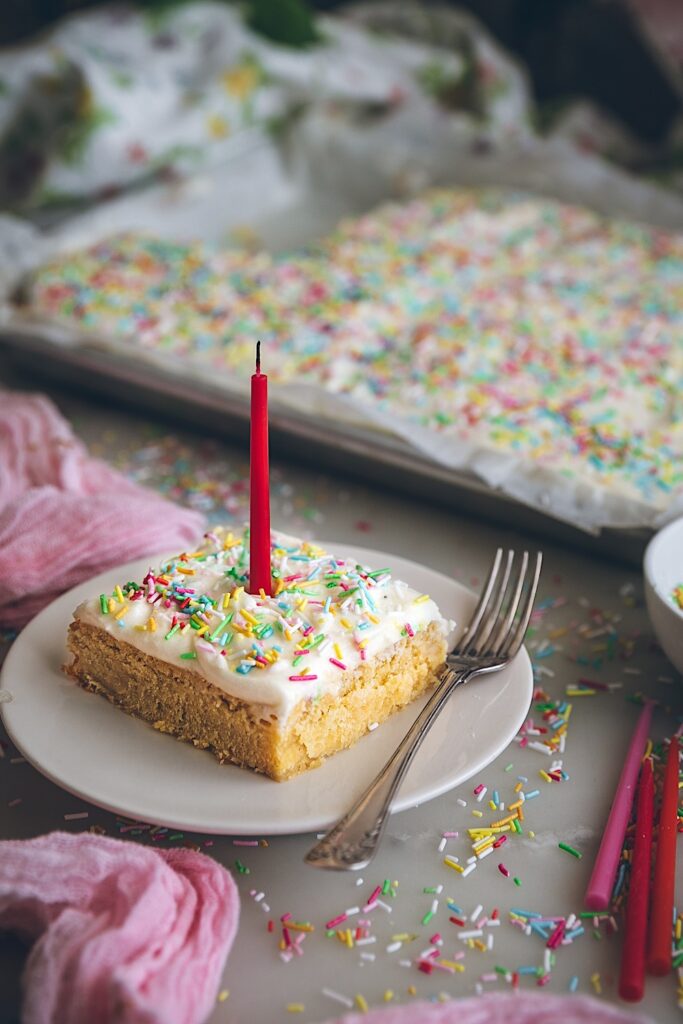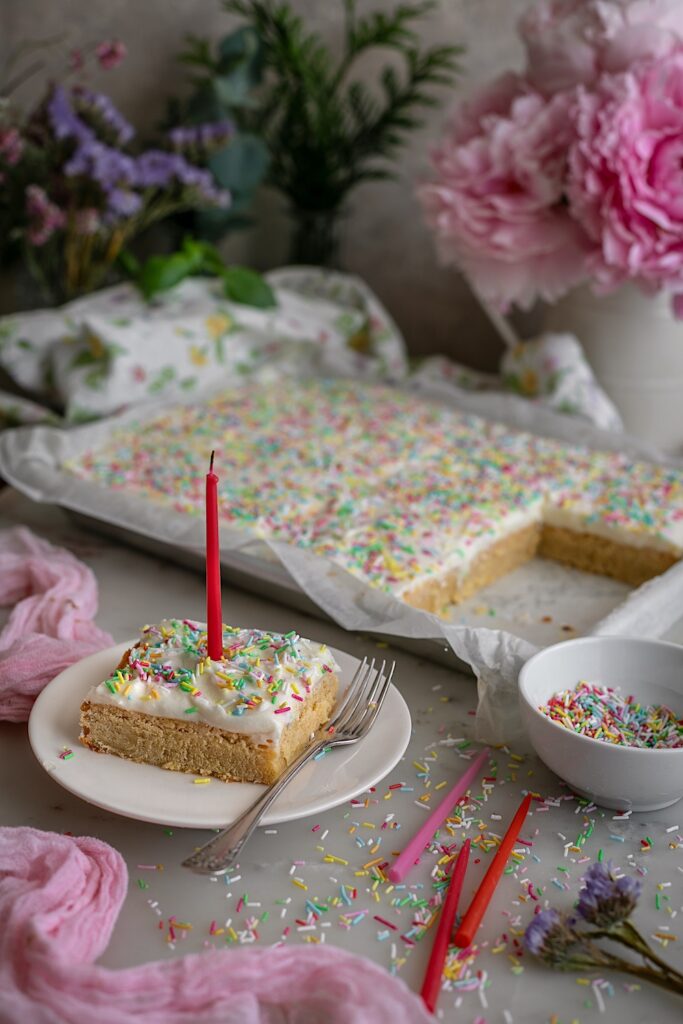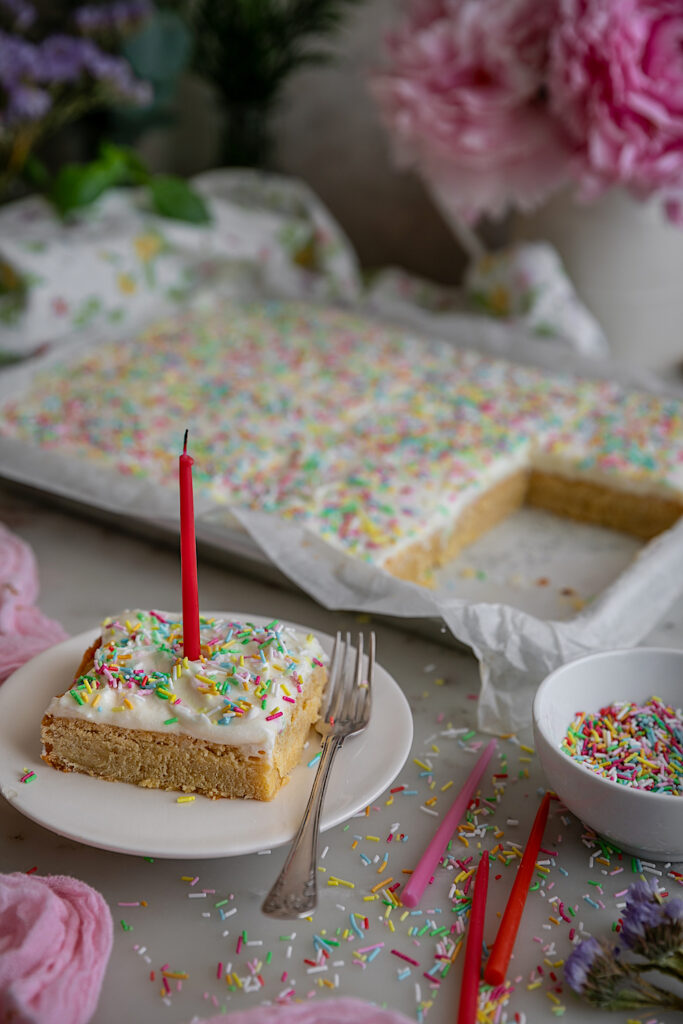 Ingredients
For cookies
235 g unsalted butter at room temperature
380g sugar
2 eggs at room temperature (we will use one and the yolk of the other)
60 ml of milk
2 teaspoons of vanilla extract
1 teaspoon almond extract
1 teaspoon salt
500g wheat flour
For glaze
120 g cream cheese at room temperature
110 g unsalted butter, room temperature
350 g powdered sugar
1/2 teaspoon salt
2 teaspoons of vanilla extract
1-2 tablespoons milk
Directions
For the biscuit plate
Preheat the oven to 175º C.
Cover our mold with baking paper.
Using a wooden spoon, beat the butter and sugar until they are well mixed (we can also do it with an electric mixer). Add the egg, egg yolk, milk, vanilla and almond extract and beat well.
Scrape the sides of the bowl and add the salt and flour, mixing well for about 1 minute. Transfer the cookie dough to the prepared mold, spreading it to the edges and smoothing the top. The easiest is to place a baking paper on top and crush the dough evenly through the mold.
Bake for about 30-35 minutes until the edges are well browned, but the center is still somewhat soft (it should not be raw, just soft). Let cool completely and unmold.
For the glaze put the butter at room temperature and the cream cheese in a stand blender and beat well. Add the icing sugar, milk, vanilla extract and salt and beat until soft and fluffy, about 3 minutes.
Once the cookies cool, with an elbow spatula, spread the frosting in an even layer on the cookie griddle. Sprinkle with colored noodles, cut the griddle into 16 squares and enjoy!
Tips and Tricks
Spread the dough to 3 mm thick and cut the cookies with the help of a cutter to have delicious vanilla cookies.
Difficulty: easy
Preparation time: 15 minutes plus baking time
Servings: 16 very large cookies