This sweet mustard chicken will make you fall in love either in the form of a sandwich or to take it with the same ingredients without the bread.
The chicken is macerated in the tastiest and easiest marinade you have ever prepared and that also serves as a sauce for bread or meat whenever you want, so I recommend having it in the fridge as a "wardrobe background".
The chicken is juicy and tastes amazing, so I hope you like it as much as you liked this summer. We have taken it to the beach, to the mountain and lop we have taken at home with salad and without bread. And any case, it was delicious!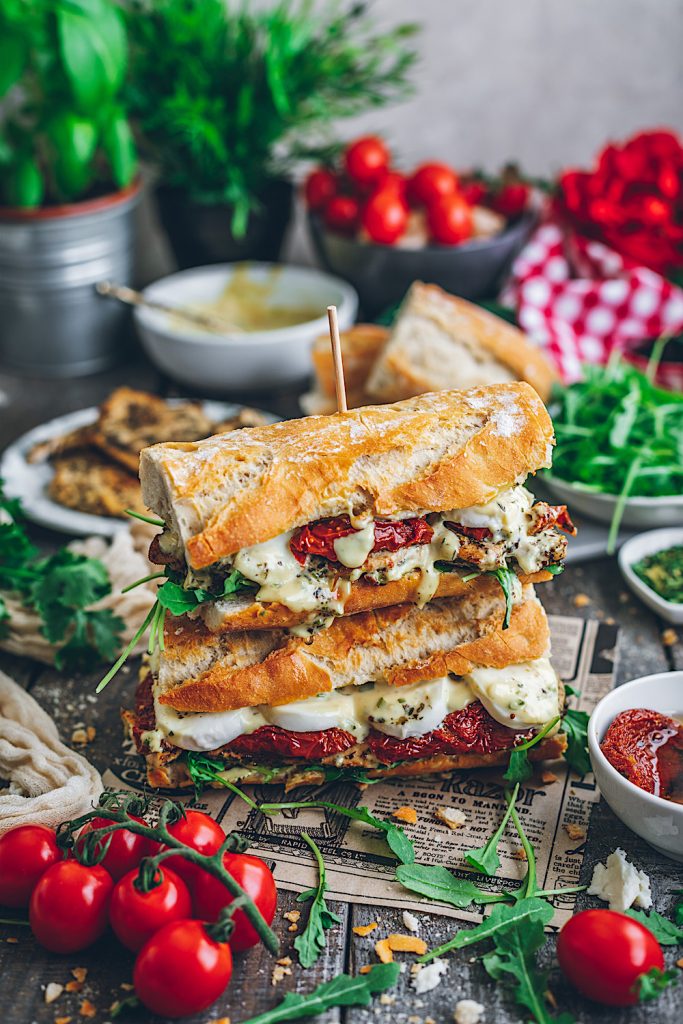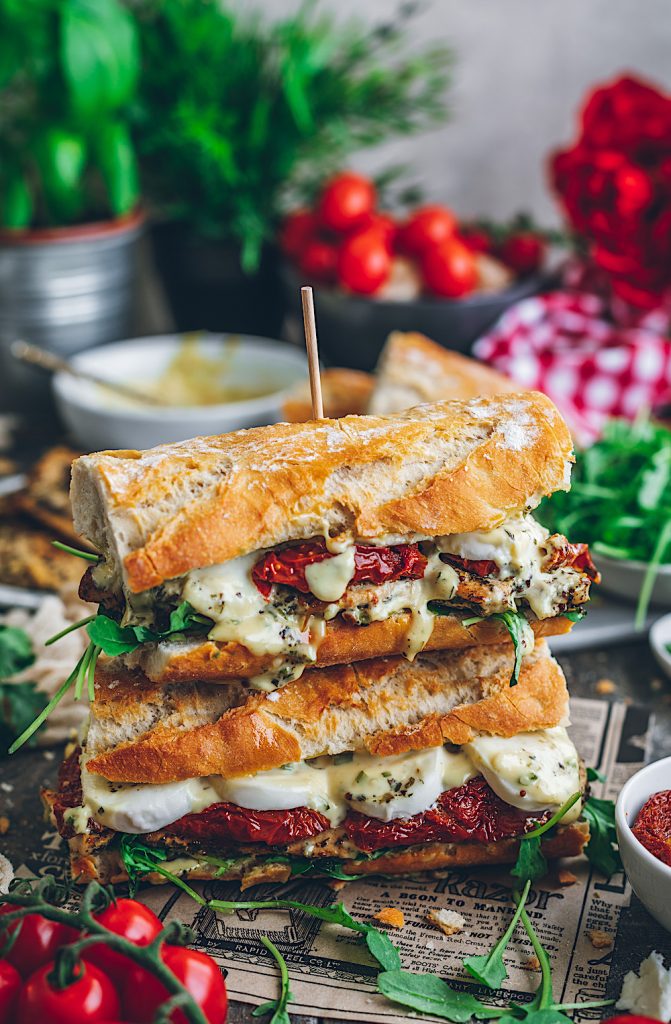 Ingredients
Stop at the marinade
70 ml extra virgin olive oil
45 ml lemon juice
1 teaspoon freshly ground black pepper
Pinch of salt
3 tablespoons oregano
30 ml white wine vinegar
1 tablespoon honey
2 tablespoons dijon mustard
3 tablespoons lemon juice
For the sandwich
700 g of boneless and skinless chicken fillets – if we want to take the chicken with salad and not in the form of a sandwich we can use the part that we like the most and in large pieces instead of steaks
1 loaf of bread
1 avocado, crushed
1/4 cup dried tomatoes in drained olive oil
1 cup arugula
1 sliced mozzarella
Basil leaves
A bit of the marinade
Sauce
200 g mayonnaise
2 teaspoons dijon mustard
1 teaspoon chopped chives
A pinch of garlic powder
1 teaspoon dried parsley
A few drops of tabasco (optional)
Instructions
To make the marinade, mix all the ingredients in a jar, close and beat until soft. Rectify salt and pepper if necessary.
In a large container, mix the chicken with the marinade reserving a little and let stand for 10 minutes.
Heat the pan over medium-high heat with a little olive oil and put it letting it brown well on both sides. Retire
For the sauce we mix all the ingredients.
Open the loaf of bread in half. Put the avocado on a half and crush with a fork.
Put on top some basil leaves and arugula. Place the chicken on top and the dried tomatoes on top of it. Put on top the slices of mozzarella with a little of the marinade and finish covering with the other half of bread well covered with the mayonnaise sauce.
Tips and Tricks
If we want to take the chicken with salad and not in the form of a sandwich we can use the part that we like the most and in large pieces instead of steaks
If we don't want to make a sandwich, we simply make the chicken and accompany it with a salad with the sweet mayonnaise sauce.
Difficulty: medium Preparation time: 30 minutes
Servings: 5