These chicken breasts in escabeche they are which are made in my house forever, but in particular this recipe has adopted it my Aunt nena each summer prepares it for us.
My Paloma cousin many years ago that he went to live to New York, and when it comes in summer is the perfect excuse to meet all premiums with mini cousins (children of each one of us). Each carries a plate because in the end we are a pandilon (between 20 and 30), but what is never missing are these chicken breasts marinated my Aunt baby prepares us in the chalet where summer and is the meeting point always of all the cousins.
There are a few chicken breasts in marinade that make magic with the chicken and that transform into a delicacy meat that is most tasteless chicken, the breast, which is my favorite. You can chop them but my love to leave them whole. When I prepare them, take the opportunity to prepare too much, normally two kilos, and keep them in glass jars that are perfectly preserved in the refrigerator. The only thing that must be taken into account is that you have to sterilize the jars.
So I wash well the jars, and filled them with middle finger of water. I put them in the microwave for two minutes. While I boil the lids in a saucepan with water. When they are ready, I fill the jars with the still hot marinated chicken breasts and I close them well. We have chicken breasts marinated preserved for several months. Although they do not usually last beyond a few weeks.
So thanks to my Aunt baby by the receton and those wonderful afternoons at the chalet and we come to these chicken breasts recipe pickled that they will love you because you will see!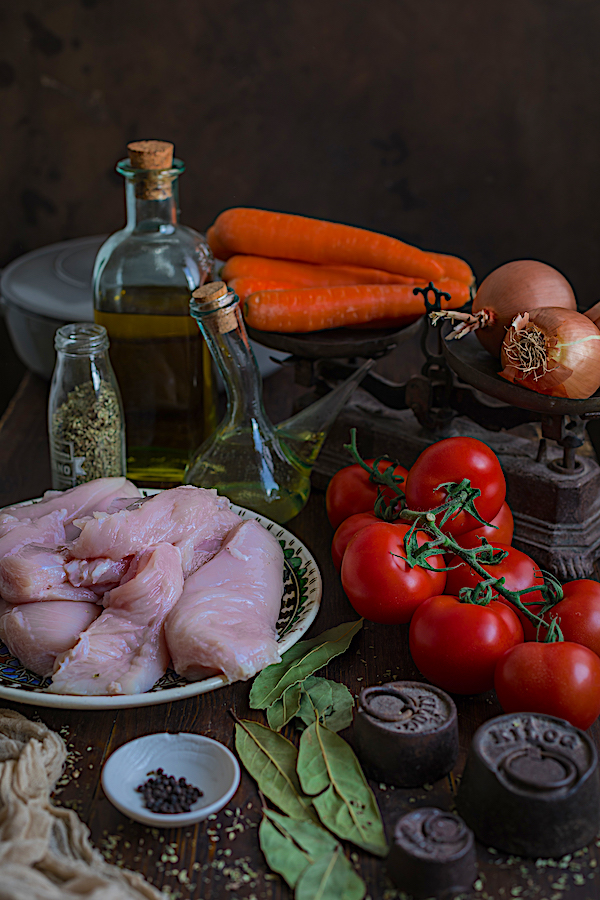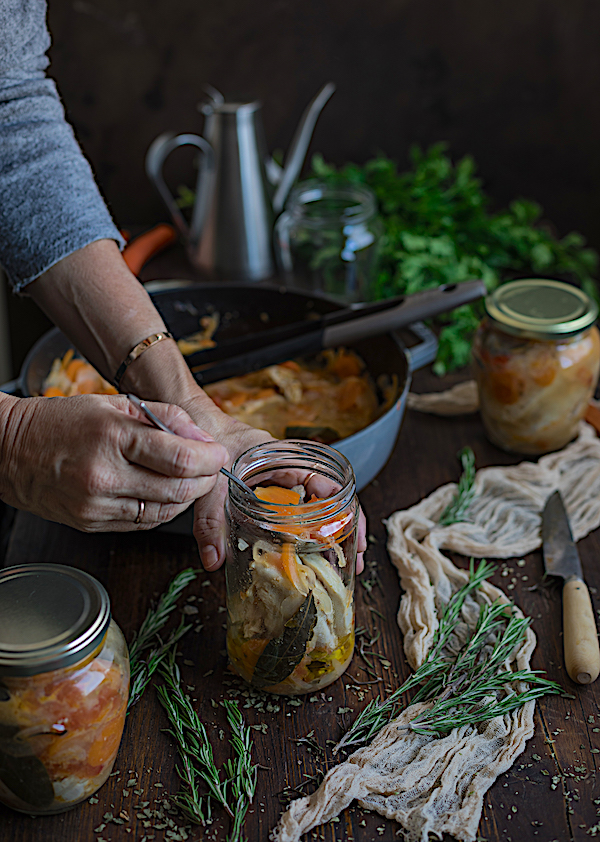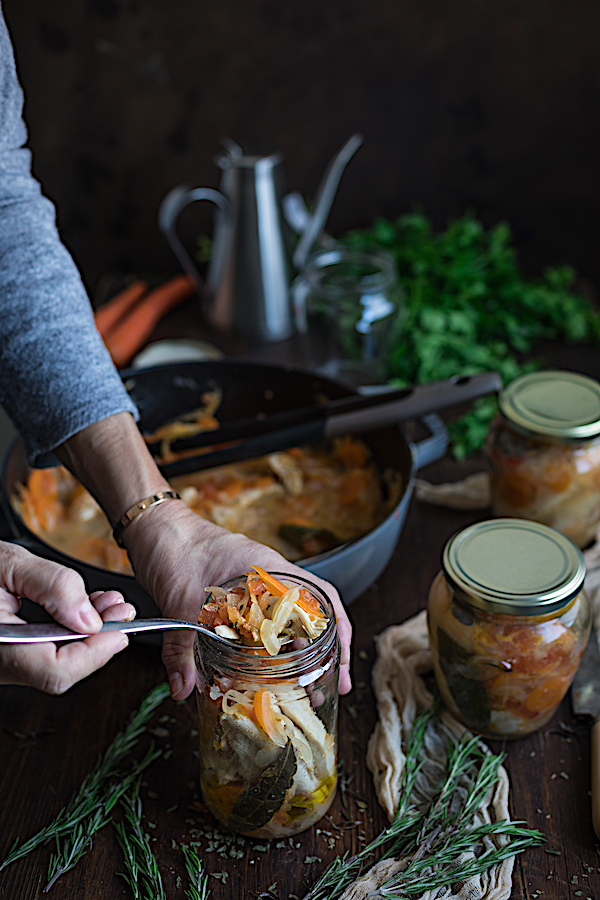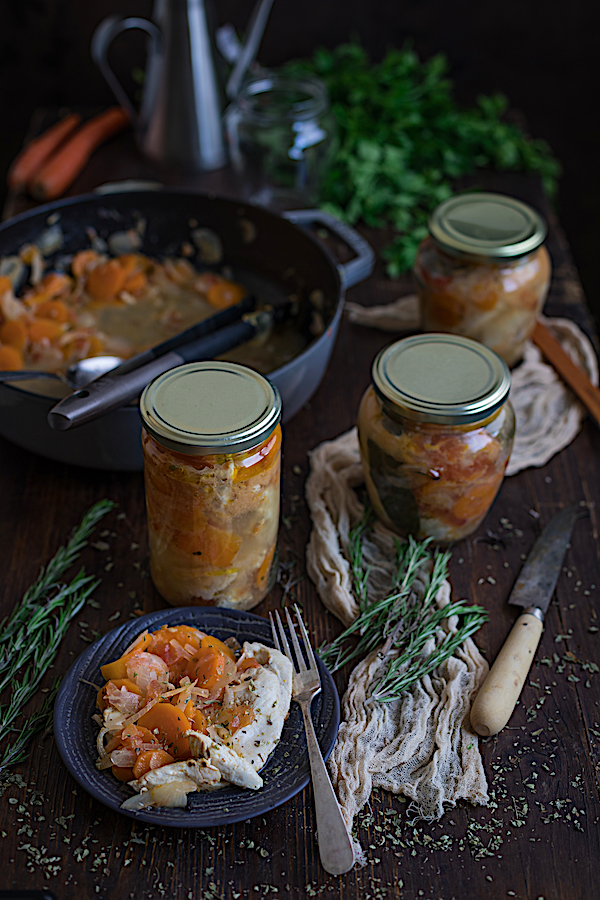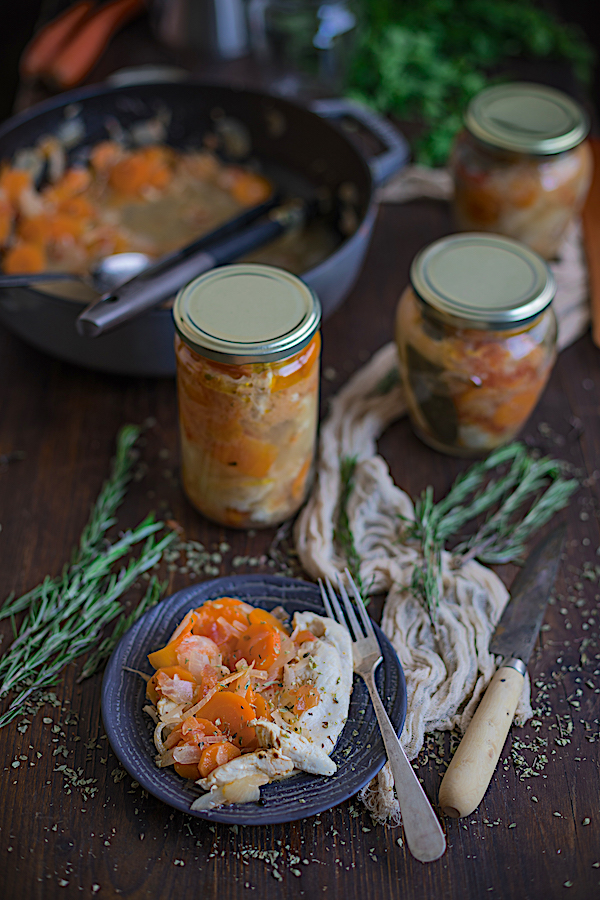 Ingredients
1 kilo and a half of chicken breasts
3 tomatoes
1/2 kilo of carrots
1/2 kilo of onions
10 grains of black pepper
2 Bay leaves
1 tablespoon and a half of oregano
2 glasses of water
1 glass of white wine
150 ml extra virgin olive oil
150 ml of vinegar (if you like soft used white wine vinegar but I use half white wine and half of sherry because I love to be uploaded acidity)
Directions
Thoroughly clean the breasts of furs and skins. Cut each lobe in half into two fat fillets or thick but equal halves.
In a frying pan heat some oil and Brown the chicken breasts on both sides. We don't need to cook because we cook in the marinade. Just browned to seal them and that they are slightly Golden. Book.
Chop the tomatoes without the skin. You can grate them or chop them very small. I prefer to chop them to then find me the pieces. Book. Chop carrots on wheels and do the same with the onions. Always separately. Book
In a saucepan, sauté the onions with oil well. When they are tender, add the tomatoes and sauté over moderate heat. Then add the sliced carrots, peppercorns and Bay leaves. Take a few turns and then add chicken breasts.
After a minute, add the water, white wine and vinegar. salt to taste and let simmer for 30 minutes until carrot is tender (for when the carrot is tender, the chicken will be already cooked).
Put the pieces of chicken breasts marinated in jars. Let the broth in the saucepan and bring to a boil until slightly reduced. fill the jars with the vegetables and stock up above. Close tightly and turn them over. Allow them to cool to room temperature before putting them in the fridge.
Tips and Tricks
Substitute chicken breasts for thighs or boneless thighs
You can add some branches of Rosemary
Preparation time: 1 hour
Difficulty: easy
Servings: 3 jars