This sole with orange sauce and pickles will delight you. It is super easy to prepare and you can give it all the twists you need.
You can replace the sole with the fish in fillets that you like the most so do not hesitate to prepare it. The pickles give it a different touch that together with the orange juice makes it a recipe of those that you will not forget.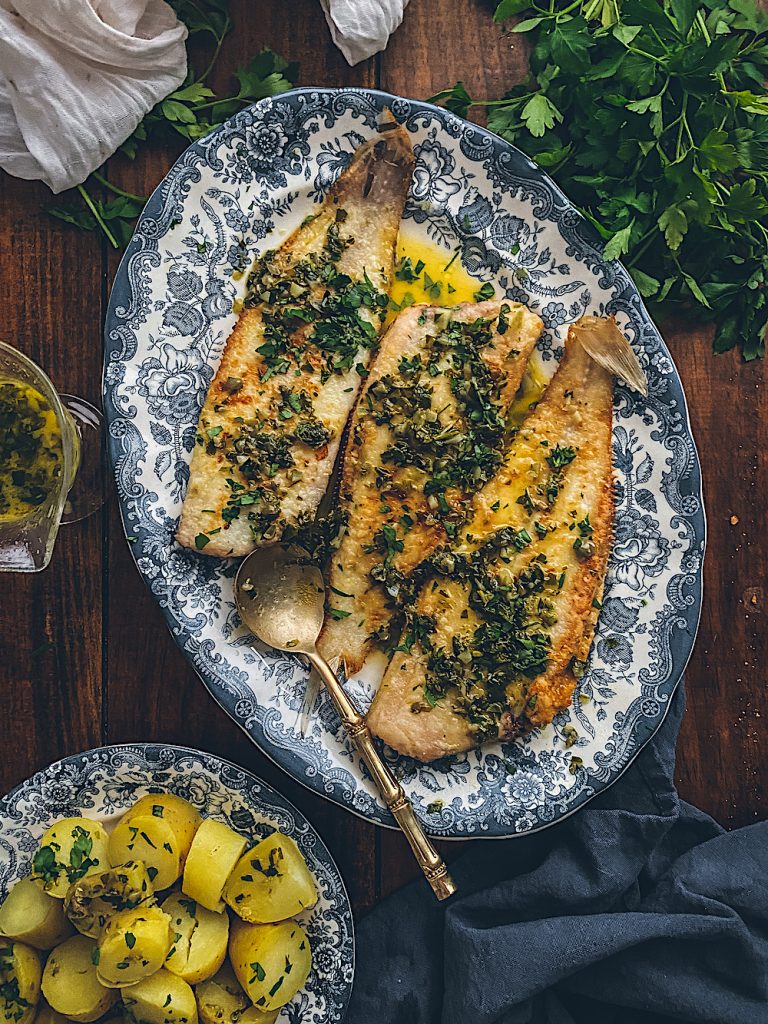 Ingredients
2 clean, skinless soles
3 medium potatoes
some flour
100 ml milk
50 g olive oil
15 g capers
15 g pickles in vinegar
30g butter
a handful of chopped fresh parsley
a bunch of fresh basil well chopped
the juice of an orange
salt
Pepper
Directions
Let's bake the sliced potatoes 1 cm thick. We put water and salt in a saucepan. Cook the potatoes (we can also steam them), until they are soft when pricked with the tip of a knife (about 6 minutes)
We put the milk in a deep bowl where we can immerse the soles, We put the flour in a large dish.
Season the sole. I like to quintarle the side spine with scissors before cooking them but you can leave them whole if you prefer We pass them for milk and then flour.
Put the oil in a large frying pan and fry the soles first on one side and then on the other. If they are large we will need about 4 minutes on each side (if they are small 2-3 minutes will suffice).
In a pan, put the butter together with the chopped pickles and capers. Let the butter melt and everything sautés well. Add the well-chopped herbs and orange juice. Boil and cover the sole with the sauce. Serve the fish with the potatoes and with the sauce on top.
Tips and Tricks
You can also finish making the baked soles with the sauce
Try doing it with clean gold filletes
Difficulty: easy
Preparation time: 15 minutes
Servings: 2