I prepared these Easter nests the year used for my nephews who fell madly in love with them, (well the whole family because they are frankly rich).
I could not prepare them for you because Easter had almost passed, but I have not forgotten to prepare them this year so here you have them.
They only have 3 ingredients (even only 2 if you don't want to put the nut butter on it), and you only need 3 minutes. They are so easy that children can prepare them alone, they are so beautiful that they are an ideal gift to give at Easter, and they are so delicious that they will eat them all at home.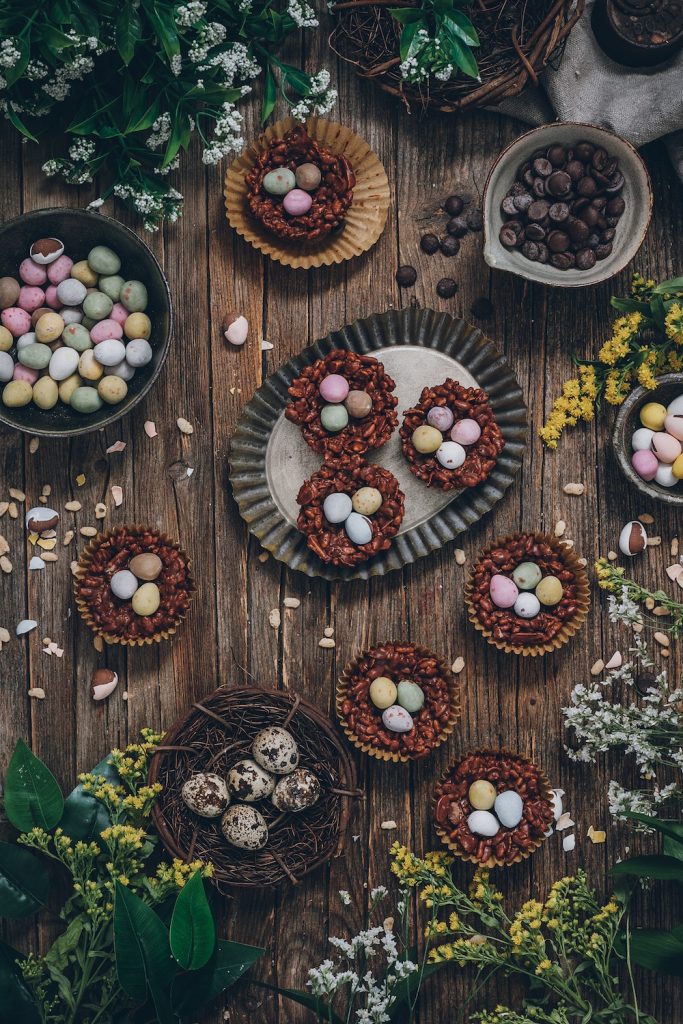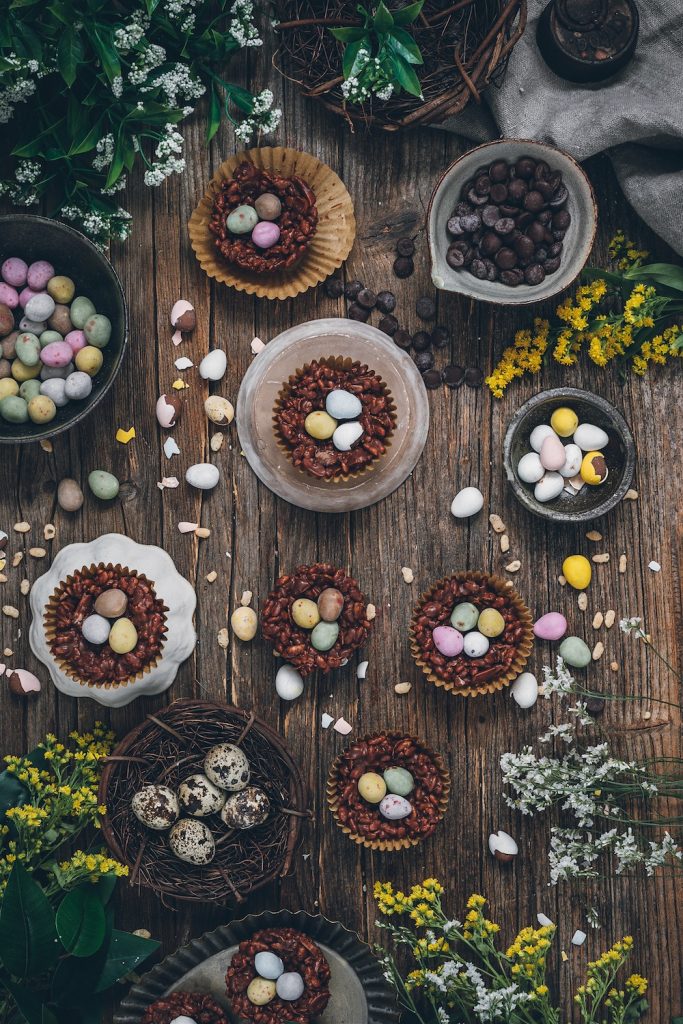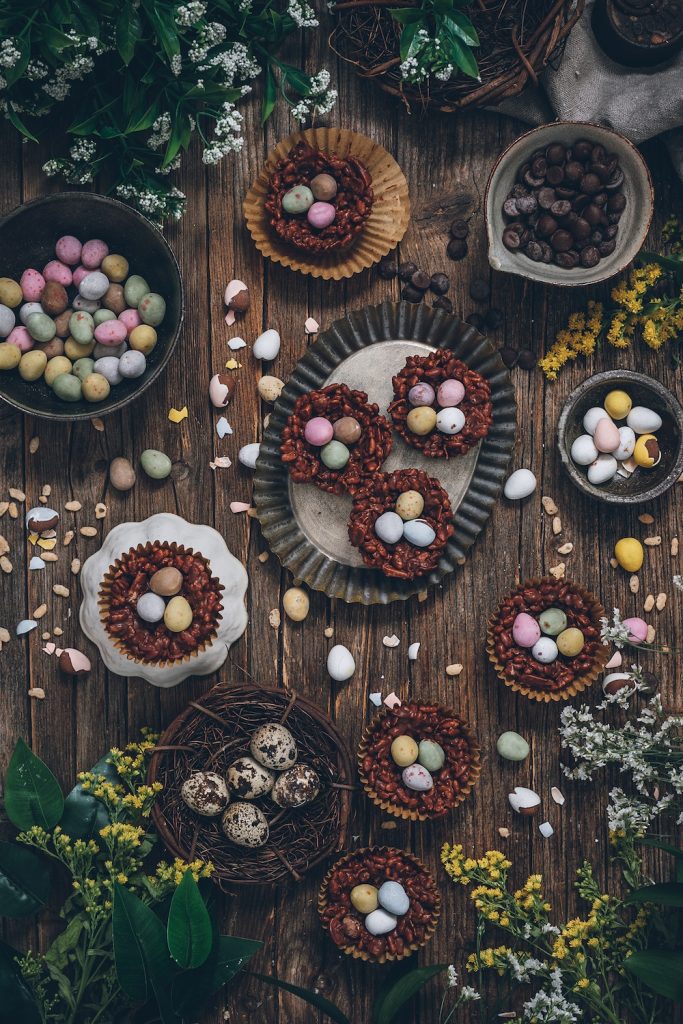 Ingredients
60 g puffed rice**
60 g corn flakes
20 g of nuts – we can replace them with 20 extra cereals or puffed rice
180 g dark chocolate
4 tablespoons peanut butter
A handful of small chocolate eggs
Directions
Prepare a baking tray with paper molds for muffins. The ideal is to use a tray for muffins so that they are perfect in shape
Melt the chocolate in the microwave at 30-second intervals. Add the peanut butter and mix well. Let temper.
In a bowl mix the cereals and add the chocolate mixture. With a spatula mix well until all cereals are covered with chocolate.
Fill the molds and with the help of a spoon, form a hole in the center of each mold. Place the chocolate eggs in the hole and let cool until it hardens. In the fridge for a few minutes and ready. Without it is winter at room temperature in the laundry room cool in 10 minutes.
I tell you, you will love them.
Tips and Tricks
You can eliminate nut butter without problem and increase the amount of chocolate to 220 g
You can use the cereals that suit you best. I have used the ones I had at home but you can use your favorites, preferably without sugar
Difficulty: easy
Preparation time: 3 minutes
Servings: 12 nests