Our visit to the Stone Monastery has been a total discovery. Last year we thought about going, but with the newly completed move, the trips we had and time that passes very fast, we missed the autumn without being able to escape.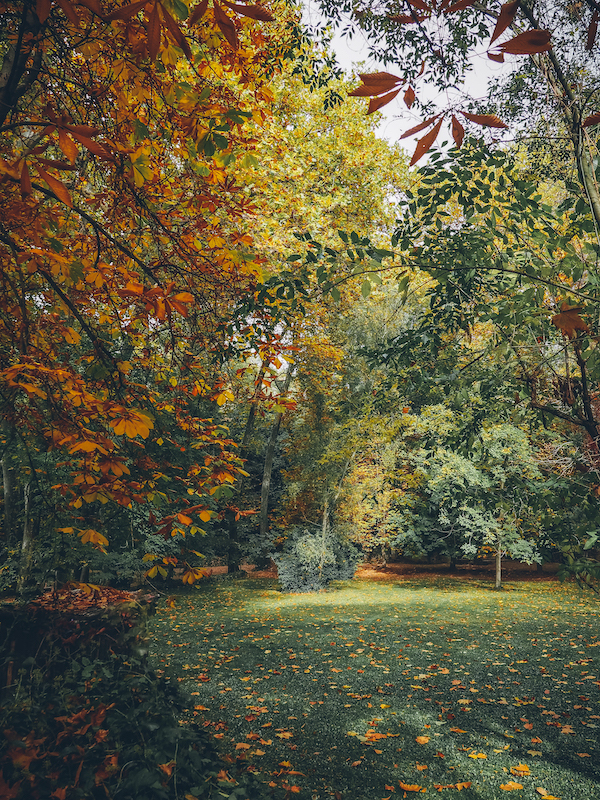 We thought about planning it for winter, but after reading a lot about when it was best to visit, we decided it would be better to let year go and meet it in the fall. And I can only tell you that the wait has been worth it!
We planned it a few months ago so that we could all go and have room in the hotel because everyone had told us that it was worth staying in the monastery.
The park is crossed by the Stone River that gives its name to the Monastery and at this time of year it is open from 9 a.m. to 6 a.m.
At the end of the 19th century, the monastery's orchard was converted into a landscaped garden and the monastery was converted into a hotel with hydrotherapy.
You have to buy tickets and I recommend you do it in advance because in autumn it is when you have more visits.
It is a historic garden that belongs to the Monastery of Stone and touring it takes about two hours on a marked and closed route so it is easy to do (although it can not be done with baby cart).
Here the first fish farm was created in Spain 150 years ago (of trout) and is that there is water everywhere which makes it absolutely bucolic
The garden is beautiful full of waterfalls and although it is always a marvel, everyone told us at the hotel that the best time to visit it is autumn. And it's true that we were captivated from the first step. All shades of browns, oranges and greens in a unique environment full of waterfalls.
Once outside the garden you have to visit the monastery. It is a monastery of the Cistercian order. It dates back to the 13th century and although it is partly demolished, the main chapel that has lost its roof, is still educated and the cloister is intact.
It is a magical place, where time seems to have stopped and the time of attending a mass must be something unique. A marvel that is definitely worth visiting.
We stayed at the hotel and it was a success. It's a little spoiled and although it's not ostentatious at all, it's very curious to sleep in what was once the cells of the clerics.
The food is very good and is in the same monastery, so it is a perfect place to complete a weekend of nature and art. To come back without a doubt.