This turmeric or turmeric latte smoothie has become my favorite drink this summer.
And I have also come to it in the most beautiful way that you can get to a recipe. Oxfam Intermon sent me an Unebox, a solidarity box to let me know their most recent solidarity project and in the box they included a beautiful jar of turmeric with which I came up with the idea of preparing this refreshing recipe.
Unebox is a beautiful project that tries to unite people by collaborating with each other, a new way of collaborating that I loved. When you subscribe, every quarter you receive in your house a box with 4 or 5 products, all fair trade, ecological, and sustainable with which to support different social projects: the environment, women's rights or victims of armed conflicts, for example.
The subscription has a price of € 29.99 per quarter. Of these, € 10 are destined as a solidarity donation for the different social projects and the other € 19.99 is the cost of the fair trade products that you receive at home inside the Unebox box.
To subscribe you just have to fill in this form and a few days later you will receive your box at home without shipping costs, and after another three months you will receive the next one, although there is no permanence and you can unsubscribe whenever you want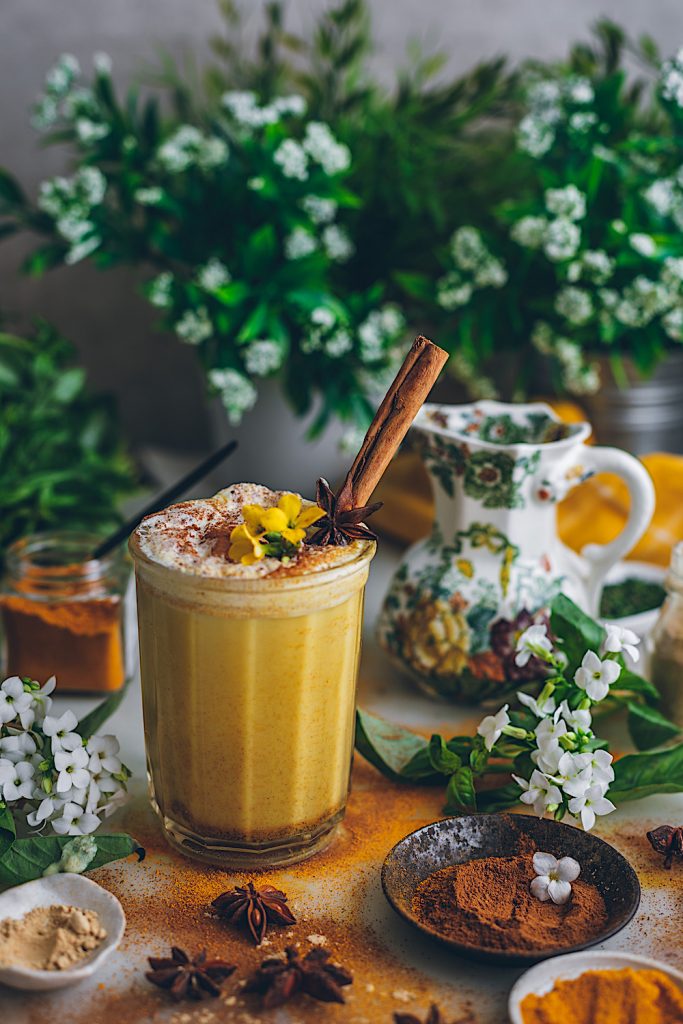 Ingredients
750 ml of animal milk co or lactose-free or almond, coconut or soy milk
3 tablespoons maple, agave or honey syrup
1 1/2 teaspoons ground turmeric
1/2 teaspoon ground cinnamon
1/2 teaspoon ground ginger
1 pinch of ground black pepper
1 teaspoon of vanilla extract
80 ml hot water
Directions
In a bowl or cup put the turmeric, cinnamon, ginger, vanilla, maple syrup and a touch of freshly ground black pepper. Add 80 ml and hot water and mix well. We booked while it cools.
With the help of a whisk beat the milk until we get plenty of foam.
We chose two large glasses and filled them with crushed ice. we distribute the turmeric mixture t finish filling with the milk with foam.
Decorate with some cinnamon and powder and a cinnamon stick and enjoy!
Tips and Tricks
You can add an express coffee to the turmeric blend
Try taking it hot. You're not going to try a thing like it
Difficulty: easy
Preparation time: 5 minutes
Servings: 2