This monkfish in salsa verde has become a wild card in my house. It can be a luxury dish if we use a good monkfish and some fresh prawns or prawns but it can be a very affordable dish if we use frozen fish and prawns.
I love the traditional cuisine that can always be modified depending on the fish we find and our pocket and I assure you that this dish is always 10.
The secret is none other than the chup chup and use a good broth that you can also make at home or buy in the super of good quality 100% natural. An easy but very perfect kitchen for the days that come our way.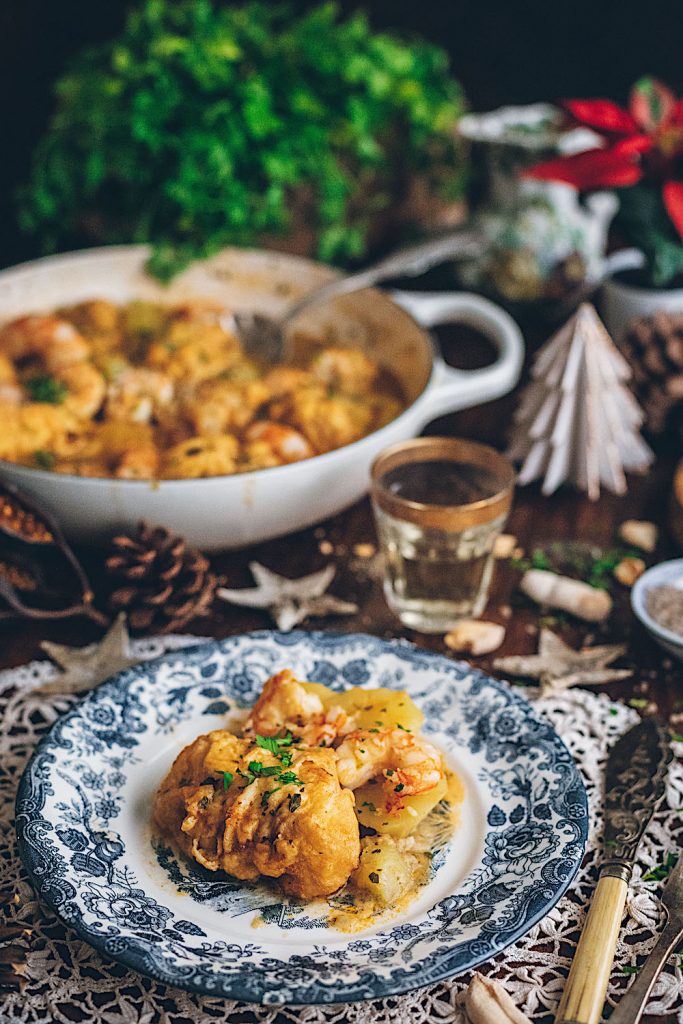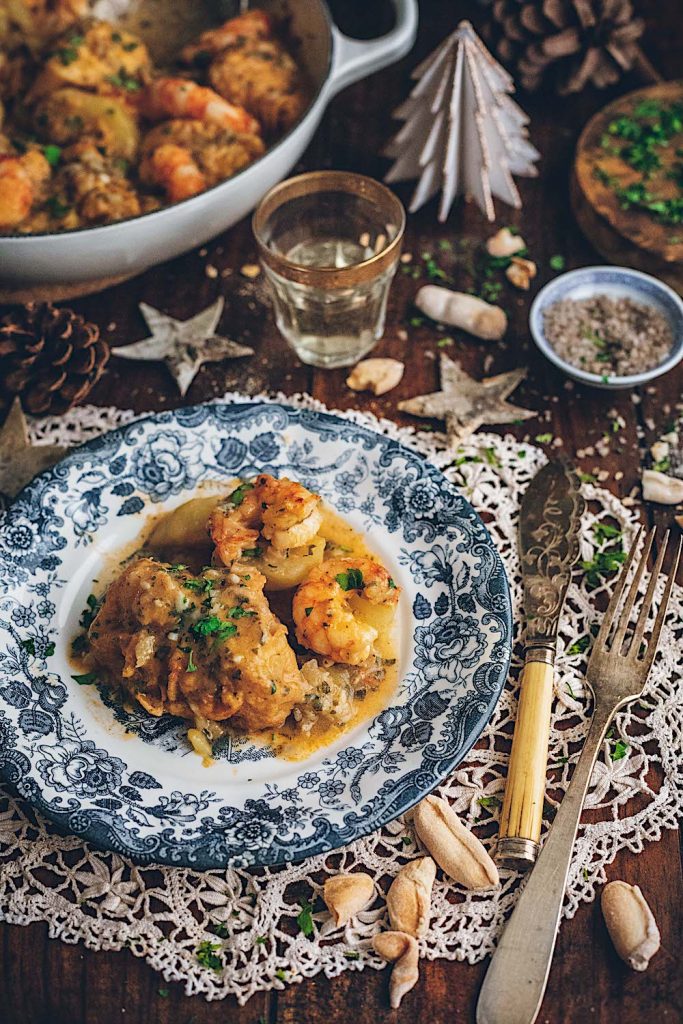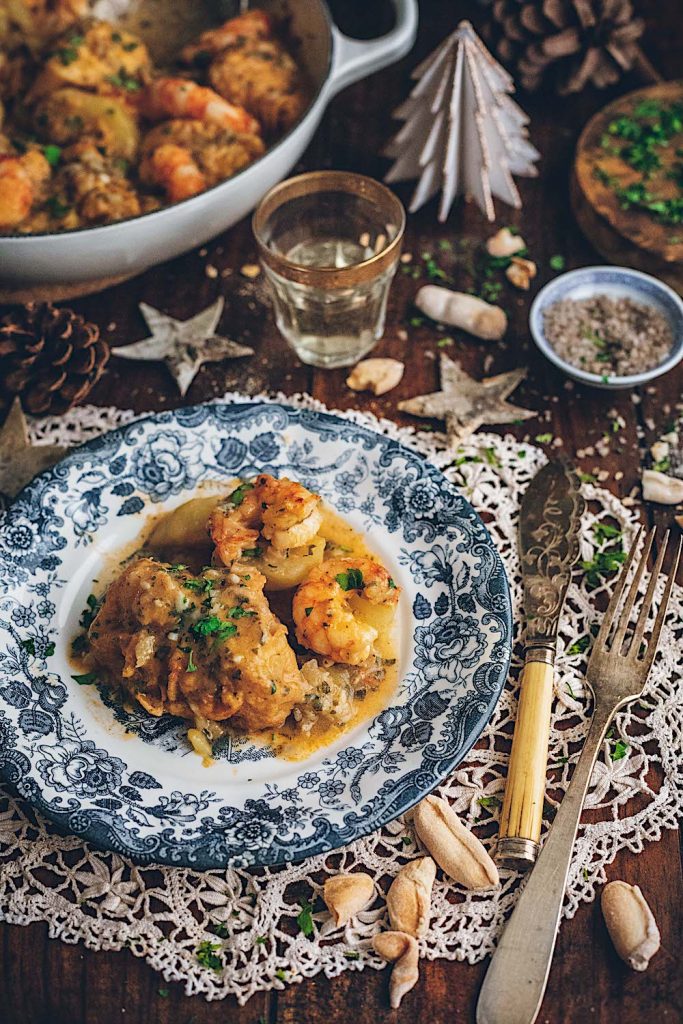 Ingredients
1 kg of potatoes
1 liter of fish or seafood broth
1 tablespoon extra virgin olive oil
2 cloves of garlic
1 medium onion
1 tablespoon of flour
1 bunch of fresh parsley, chopped
700 g clean monkfish
1/2 kg shrimp
Directions
Peel the potatoes and cut them into slices of approximately 1 cm.
We put them to a boil in the fish and seafood broth. When they are soft we take them out of the broth and reserve it
In a saucepan we heat the oil to poach the chopped garlic along with the very chopped onion. When it is soft, add the flour and move well so that the flour is browned. We move well. Add a glass of white wine and two ladles of the fish broth left over from the potatoes and give a boil.
Add the chopped parsley and move well. We will notice that the sauce is thickening. Add the potatoes cut into wheels and continue to cook the soft heat.
Cut the monkfish into medallions and dry them well. We put some salt and pass them through flour and then egg and fry them lightly in plenty of hot olive oil.
Drain them well of oil with the help of a plate with absorbent paper and place them in the saucepan on the sauce. We also put the peeled prawns by placing them between the monkfish medallions.
Cover and let cook for about 7-8 minutes until the prawns are cooked.
Decorate with some chopped parsley and voila!
Tips and Tricks
We can replace the monkfish with hake (also frozen which is cheaper) and we will also have a delicious dish
We can prepare the sauce in advance
You can add some clams
Difficulty: easy
Preparation time: 40 minutes
Servings: 6