This Tenerina Cake will become one of your favorites if you are a chocolate lover. It is very simple and has few ingredients so it is important that they are of good quality. In chocolate desserts the quality of chocolate is basic since it will be the difference between a sublime or mediocre dessert, so it is not worth saving 1 euro and buying poor quality chocolate.
I tried it for the first time a few years ago in a restaurant in Bologna and although its orogen is in Ferrara, in Bologna you will find it in almost every restaurant.
As the first time I tried it accompanied by a mascarpone cream, today we will do the same. A super simple cake to prepare, with uy few ingredients but that will fall in love in the first bite, you will see.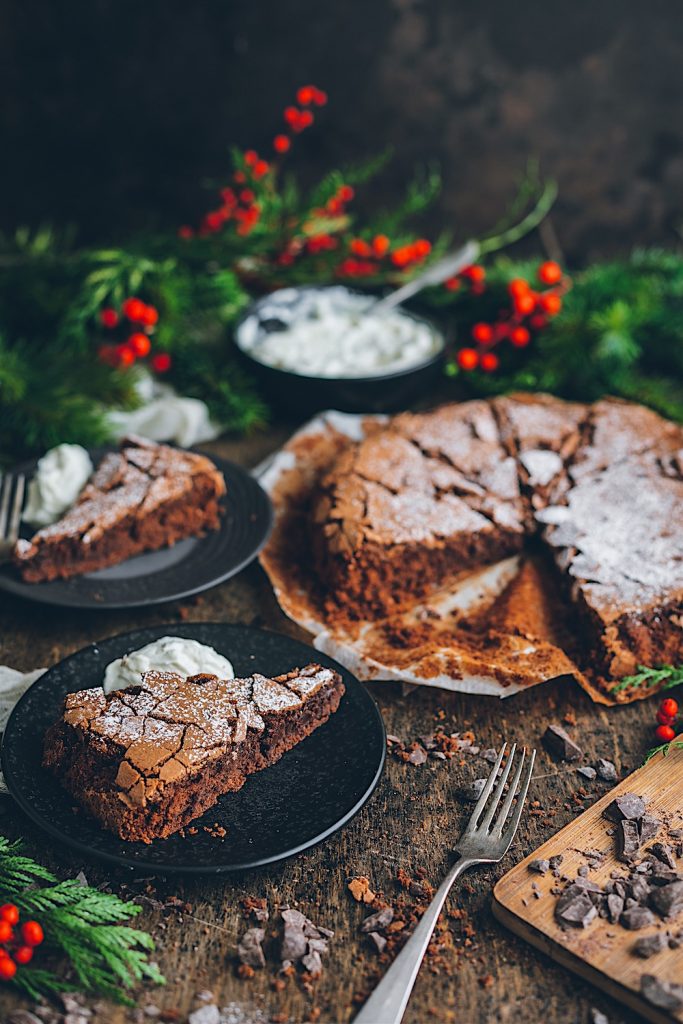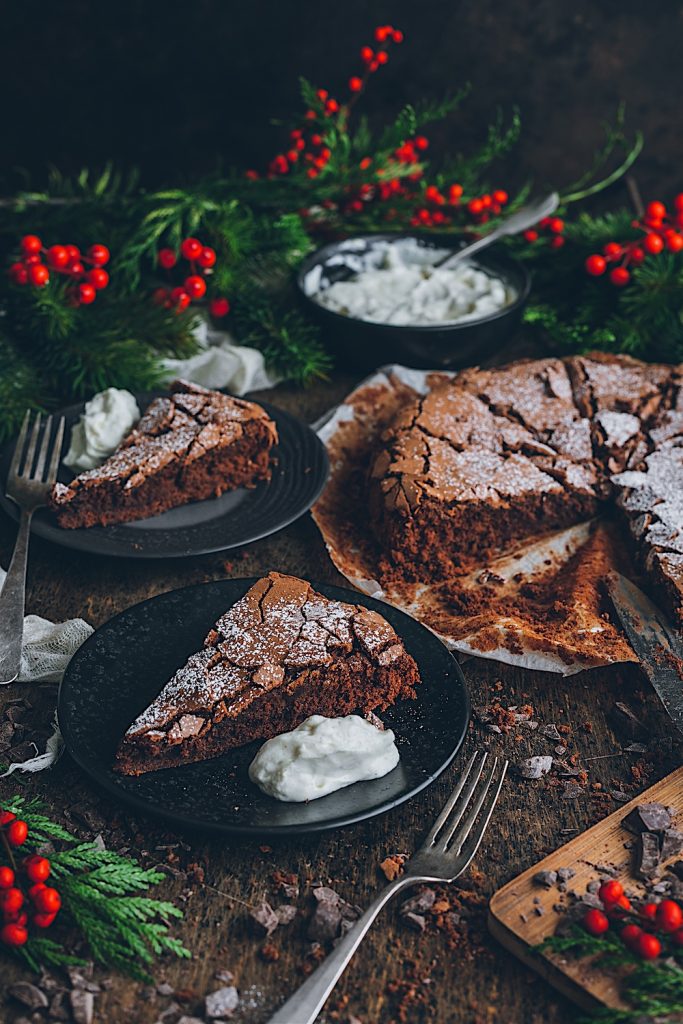 Ingredients
200

g

70% dark chocolate (for a lactose-free version we will use lactose-free chocolate)

4

medium eggs

50

g

of pastry flour

100

g

butter

150

g

sugar

Powdered sugar

to sprinkle
For mascarpone cream
250 g of mascarpone cheese
2 tablespoons icing sugar
100ml liquid cream
1 tablespoon vanilla
Directions
Grease and flour a removable mold of about 22-23 cm. Preheat the oven to 180 degrees.
Finely chop the chocolate, and put it in a bowl and loin melt in a water bath in batches of 20 seconds so that it does not burn. At first we can leave it 40m seconds of the pull but then it is better to go 20 in 20 seconds to avoid burning.
When it is almost melted, add the butter and mix until it has melted completely.
Let the chocolate and butter mixture cool, moving it from time to time. Meanwhile separate the yolks from the egg whites into two different large bowls. Put half of the sugar in the yolks and beat until they are very foamy, have doubled their volume and have a pale color. Add the chocolate mixture that should no longer be hot and mix with enveloping movements with the help of a spatula.
Apart beat the egg whites and when they begin to foam, add the other part of the sugar that we had reserved until the whites are mounted in shaped peaks and when turning the bowl these do not fall
Add the whipped egg whites to the chocolate mixture. We will also do it with the help of a spatula or hand rods and with enveloping movements to prevent the mixture from losing air
Sprinkle the flour and mix with the spatula making gentle movements from bottom to top until the mixture is soft and uniform.
At this point pour the dough freshly and bake for 30-35 minutes.
Once out of the oven, let your tenerine cake cool before unmolding and sprinkle it with icing sugar.
To prepare the mascarpone cream, in a bowl, work the mascarpone with rods along with the vanilla and sugar until it is creamy and soft. Add little by little the cold liquid cream mixing with the rods until we have a homogeneous cream.
Enjoy!