This cheesecake in 1 minute is the easiest dessert I have ever prepared and probably the easiest too.
With very easy ingredients you can make a dessert so rich. It is obviously not a cheese treat to use and you will have to take it almost instantly, but it is delicious and is a super solution to an improvised dessert for which you will not have to wait more than 1 minute.
Here it has been a success so I hope you like it as much as we do.
You can watch the video by clicking here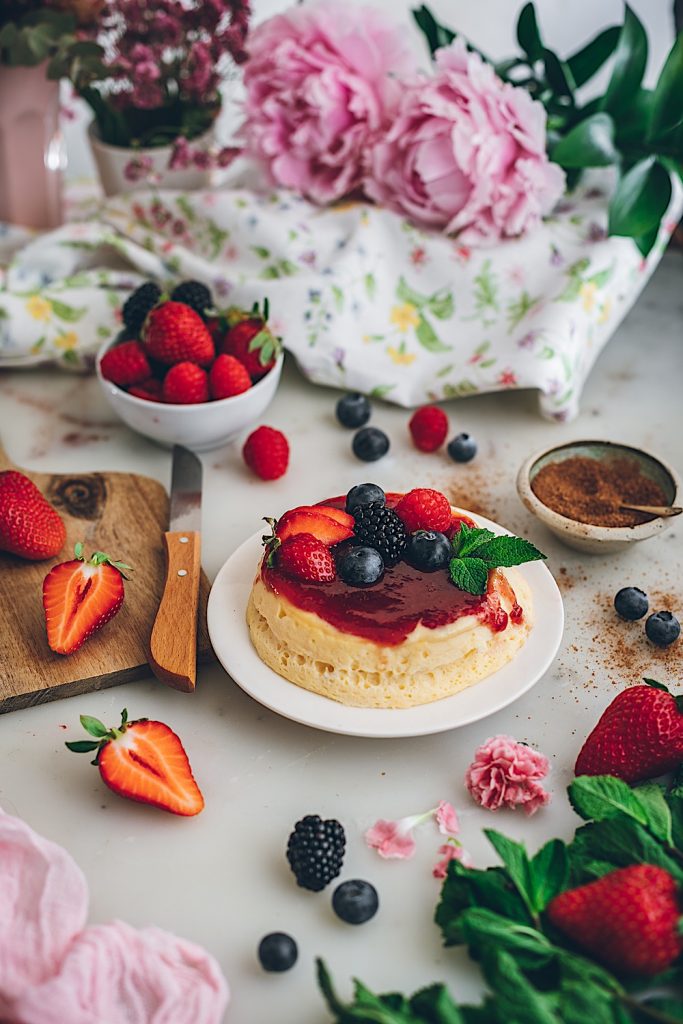 Ingredients
75 g cream cheese (mine light)
1 egg
1 teaspoon sweetener: erythritol, brown sugar, white sugar or honey
1/4 teaspoon vanilla or your favorite spices
Directions
In a small bowl, mix all the ingredients until you get a smooth cream.
Put in the microwave 1 minute at maximum power (mine has 800w, if yours has less you will need a few seconds more)
Unmold and decorate with a little strawberry jam and some red fruits
Tips and Tricks
I prefer to make twice the amount by doubling everything so you will need 2 minutes and depending on your microwave the same a few seconds more
According to your taste you still need a little more sweetener, but if you put jam the result is perfect
You can decorate with what you like
Difficulty: easy
Preparation time: 3 minutes
Rations: 1