This easter or Toña pancake or coke, which are the 3 best-known names this bun has, is inspired by the line my friend Daniel Jordá shared with me a few weeks ago.
It's a hassle-free recipe where you just have to follow in the footsteps and I assure you that you will get this rich at first time.
Potato plays a very special role in this recipe as it makes a very juicy coke, with a moisture similar to burger buns we did recently, albeit with a completely different taste obviously.
I have made it twice once by hand and once with the electric mixer and in both cases I touched my palms those who received them as a gift, so I hope that you like it too much and that you send me the pictures of your pancake, Easter Coke or Toña (as you say you call it)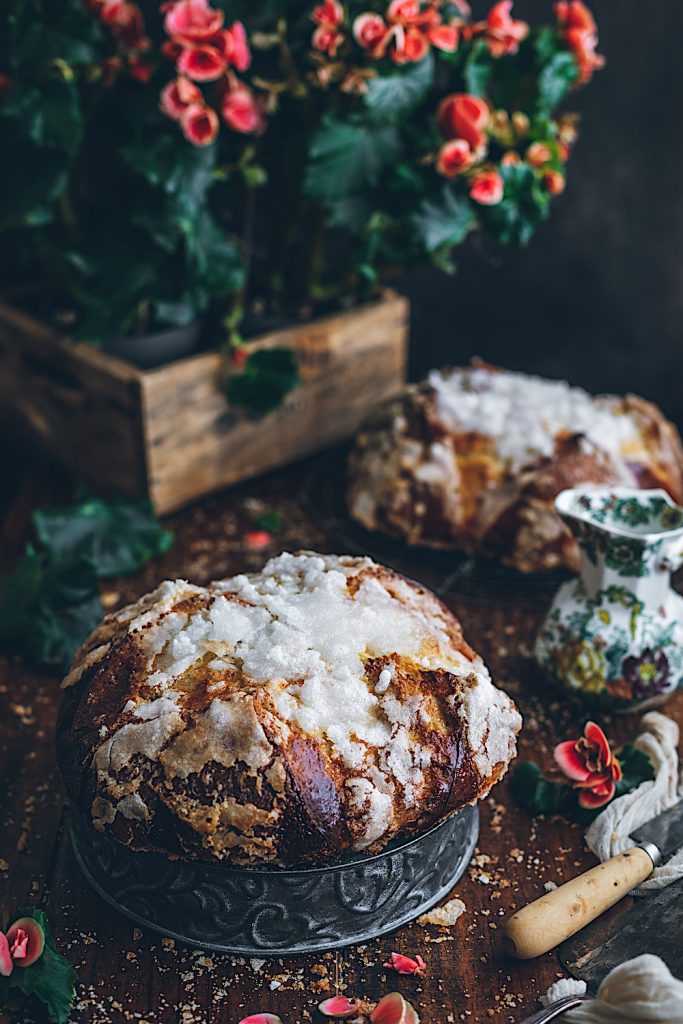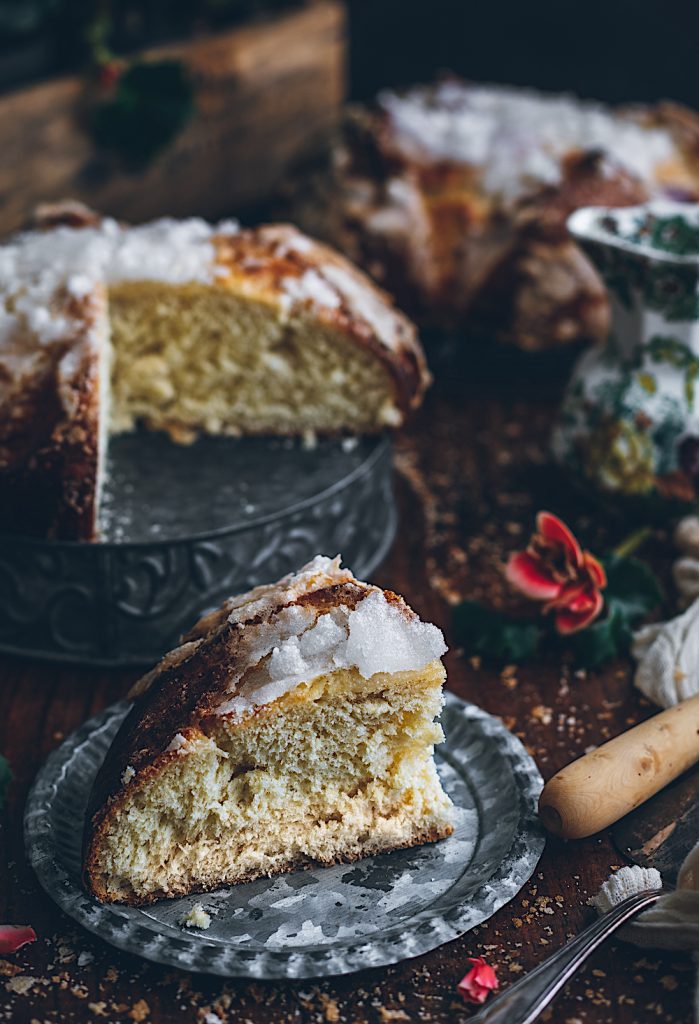 Ingredients
For the pre-ferment
100g flour
60g milk
2 g dried baker's yeast (or 6 fresh baker's yeast)
For dough
500 g of flour strength
150 g egg (3 large eggs)
150 g sugar
150g boiled potato
110g soft olive oil
5 g salt
25g fresh baker's yeast
to cover
2 tablespoons sugar
some water
Directions
We mix all the ingredients of the preferment and let stand between 3 and 12 hours at 20-25 degrees (I left it all night inside the oven that more or less has that temperature off). It is important that the dough has at least doubled its volume.
After this time, we knead the preferment along with all the ingredients.
If we knead with the help of an electric mixer, knead with the hook about 15-20 minutes until the dough separates from the bowl.
If we do it by hand, we will knead for 2-3 minutes and let the dough rest for 10 minutes. We repeat this step 3 times.
Form a ball with the dough and let it rest in a bowl until it doubles its volume for 2-3 hours.
After this time, we lightly knead the dough and form with our hands a ball tightening the dough. We shape: we can divide the dough by forming several balls (6) or we can form only 2. We let them rest again until they double their volume.
We paint with beaten egg the balls and with the help of a knife we make a cross (not too big or it will open as it happened to me), and sprinkle with wet sugar with a little water.
Bake at 160 degrees for about 15-20 minutes and leave to cool on a rack.
Tips and Tricks
We can aromatize with the zest of an orange, with lemon zest or with a little vanilla
Difficulty: easy
Preparation time: 1 hour
Servings: 2 cokes with about 12-14 servings in total