This baked sea bass is going to make you fall in love. They are sea bass filletes with crispy almonds and they are another of those recipes that you will repeat again and again. Kids and adults love them and you're going to love them because you only need 10 minutes to prepare them.
You can also replace sea bass with the fish you have at home or by hand in the market: bream, salmon, fish, hake, soles, everything serves and everyone will be just as rich.
It's a perfect recipe to surprise without complications and kids love it, so cheer up and try it because you're going to fall in love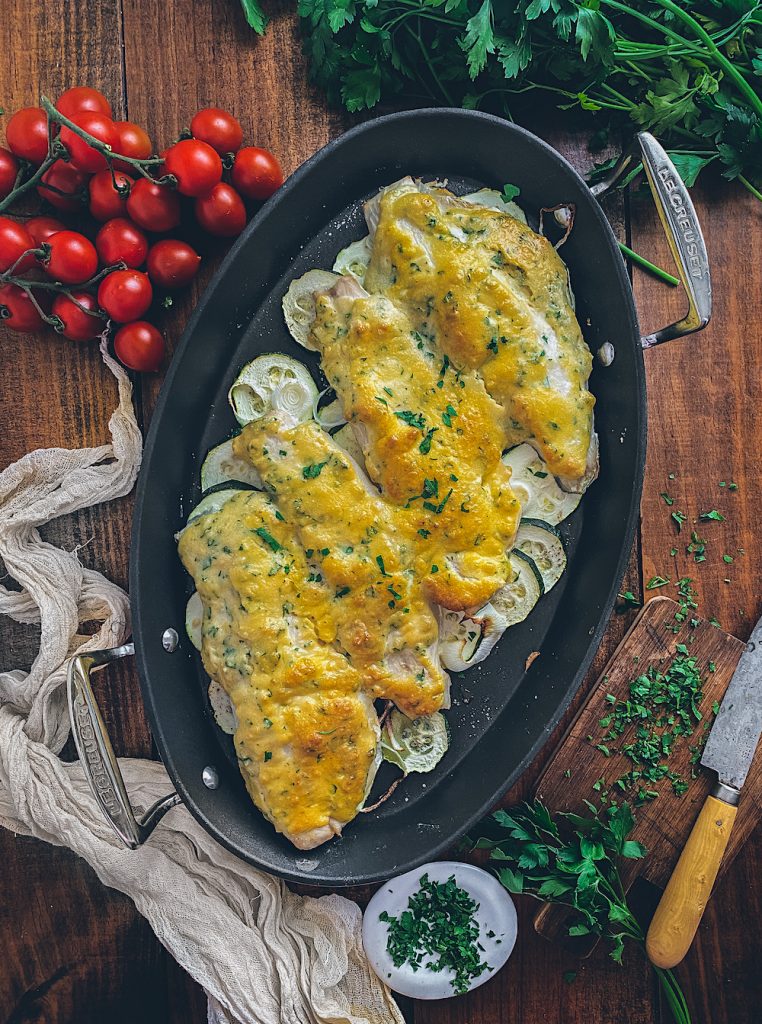 Ingredients
2 clean sea bass with skin but no thorns, clean loins
2 eggs
4 tablespoons ground almonds (almond flour)
1 chopped parsley cuchadara
2 garlic cloves minced
a pinch of salt
1 Zucchini
1 spring onion
Directions
We paint with oil a fountain suitable for oven. We preheat the oven to 200 degrees
We laminate the zucchini and onion. and we put them as a bed on the bottom of the fountain.
Place the sea bass filletes on top and sprinkle.
In a bowl we beat the eggs. Add the almond flour, parsley and chopped garlic and beat. Add a pinch of salt.
Using a spoon, we put this mixture on the fish fillets. Bake at 200 degrees for 8 minutes.
Enjoy!
Tips and Tricks
Replace almonds with your favorite dried fruit: nuts, cashews and any soft-tasting
You can use your favorite fish: hake, bream, pollock, fished, salmon... there's a thousand possibilities
Add some laminated cooked potatoes to the base
Difficulty: easy
Preparation time: 10 minutes
Rations: 2-4