This cardamom cake with blood orange, without a blender like my grandmother did. This is a recipe inspired by one of Linda Lomelino, one of the photographers I admire most in the entire universe of social networks and who I was also lucky enough to meet in a course I did a few months ago in Copenhagen.
She has a special sensitivity for photography and during the course she made us this cake that I fell in love with. I've made some small changes but at the base, it's a recipe for her, so it's her merit.
I love it because we can do it with a simple hand spoon, as I remember seeing my grandmother making the muffins and that gives paramilitaries a very special touch, because she knows the biscuits of before.
I hope you like it as much as I do.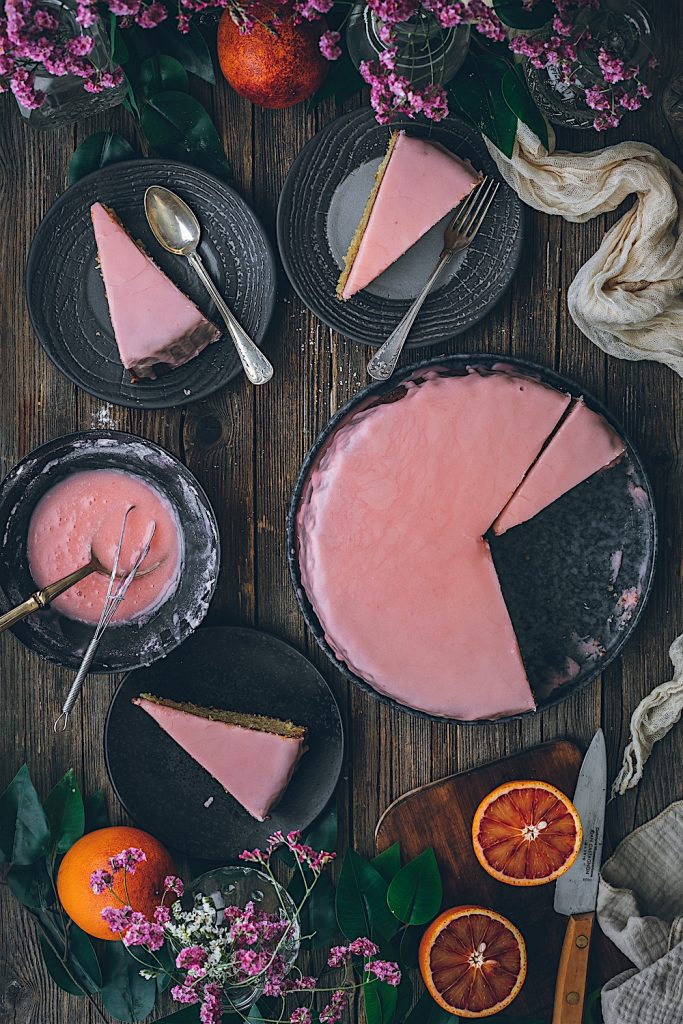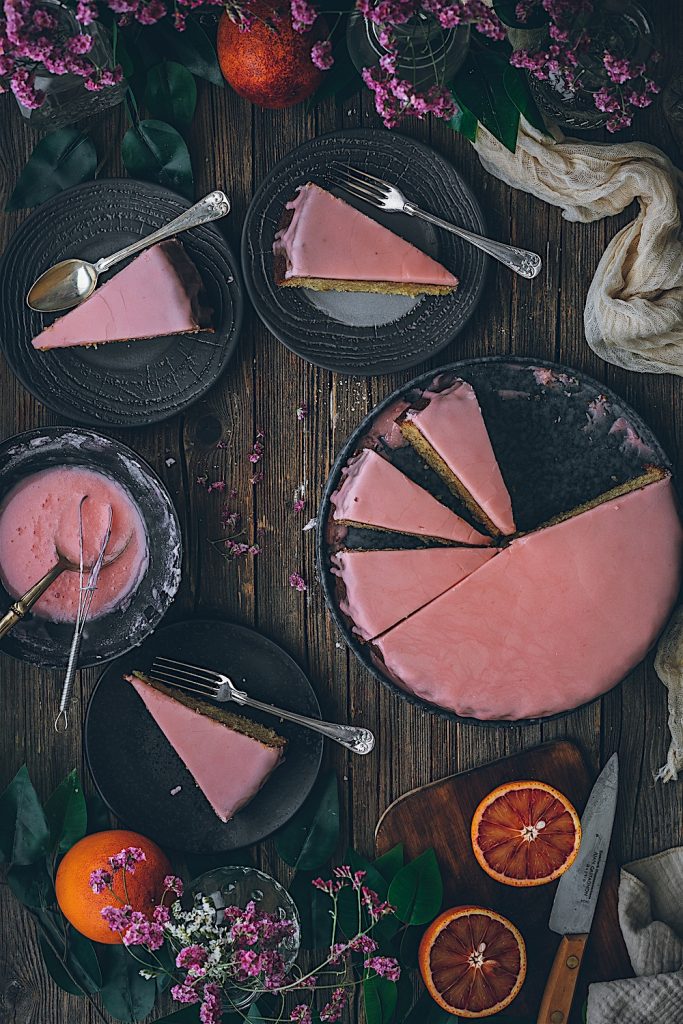 Ingredients
270 g wheat or spelt flour
1 1/2 teaspoons baking powder
1/2 teaspoon baking soda
3/4 teaspoon cardamom
1/4 teaspoon salt
175 g soft butter
270 g sugar
the zest of 2 blood oranges
3 large eggs at room temperature
200 ml of natural skimmed yogurt at room temperature.
the juice of a blood orange
For glaze
240 g powdered sugar
60 ml blood orange juice
Directions
Preheat oven to 175°C (350°F). Grease a 23-24 cm baking pan and cover the bottom with a round piece of baking paper.
In a medium bowl, mix the flour, bearable powder, baking soda, cardamom and salt. Reserve.
Beat the butter and sugar until soft and creamy, about 2-3 minutes. Add the orange zest and eggs, one at a time, beating and scraping the sides of the bowl after each addition. Add the orange juice and mix.
Add the flour mixture, three times interspersing the yogurt and stir until the mixture is smooth and without lumps.
Pour the dough into the prepared mold, smoothing the top with a spatula. Bake for 40-45 minutes until pricking with a toothpick it comes out clean. If we see that it is roasted too much we can cover with an aluminum foil.
Let the cake cool in the pan for 10 minutes, and then turn it over.
For the glaze, mix the orange juice with the glazed sugar. Cover the cake and enjoy!
Tips and Tricks
You can use any type and oranges.- it will be just as good although it will not have the same color.
We can freeze it but better without the frosting
Difficulty: easy
Preparation time: 60 minutes
Servings: 10