These veal meatballs with secret sauce are my son's favorite way to eat minced meat and the easiest way for him to eat vegetables. But what makes them winners is that they are easy to combine with everything you have in the fridge, and the same goes well with a salad as with rice, pasta or potatoes.
And if there's one way to eat meatballs it's this. I've been calling this secret sauce for many years. My son was a vegetable eater, but yet he's always lost his sauces, so for pasta I invented this sauce that I secretly called in the most natural way. When I first made it, she asked me, "Mom, what's with this rich sauce?" and I said, "I can't tell you Javi, it's a secret sauce," knowing that if I told her what the sauce's wearing, I wouldn't eat it. For years he ate vegetables in the form of sauce many times, and nowadays it is my nephews who take the secret sauce so happy.
It is also a sauce that will serve as a wild card and that you will take with meatballs as with pasta or with vegetables because it has all the flavor of what is done at home with love.
Today I bring them to celebrate this rainy Tuesday that we put color this good, and that you can take any day in the want to eat rich without complications, let's go for this recipe!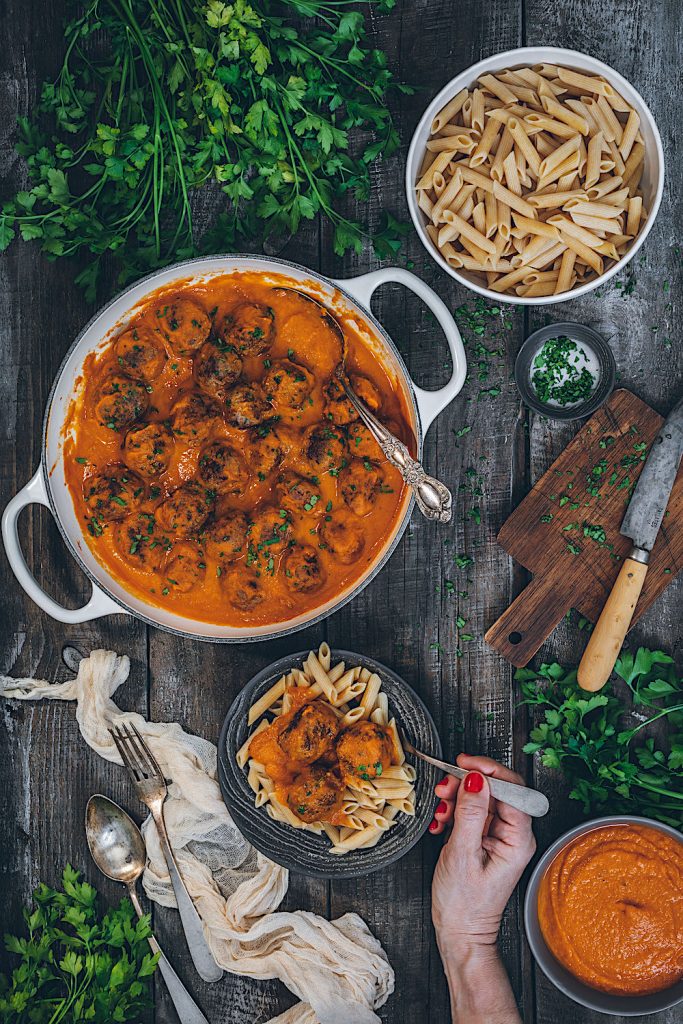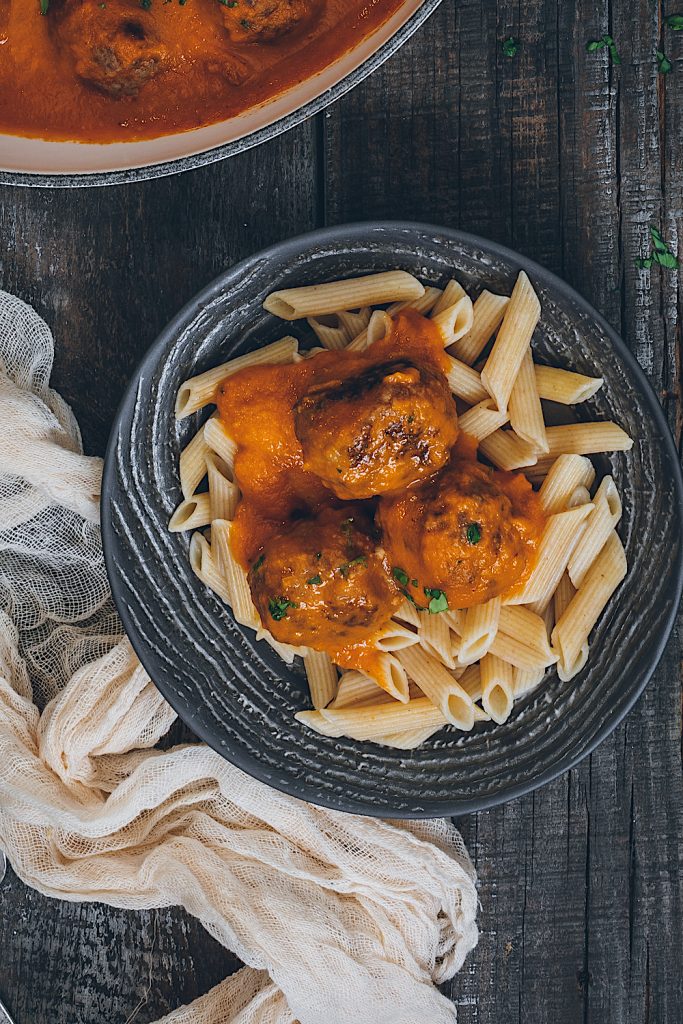 Ingredients
1 kg minced beef
1 egg
2 onions
3 carrot
1 can of crushed tomatoes
2 green peppers
3 cloves of garlic
1 slice of bread
50 ml milk
Virgin olive oil
salt
pepper
parsley
a bit of nutmeg
Directions
We put the breadcrumat in a bowl with the milk and set up.
We put the minced meat in a bowl. Add a chopped garlic cion. Drain the breadcru crumb and add it. Sprinkle and add some chopped parsley and egg. We knead well until all ingredients are well integrated.
We form balls. In a frying pan, heat a tablespoon of oil and fry the meatballs, taking care that they are golden brown everywhere. We put them on a plate.
Now we make our sauce. Peel and chop the onion, the other two garlic cloves and the carrots. We poach them in a saucepan with two tablespoons of oil.
Chop the peppers and add season and smother the vegetables until golden brown. Add the tripled tomato and let it cook together for about 15 minutes until all the water has evaporated.
We crush the sauce and return it to the saucepan. Put the meatballs on and let it cook over a gentle heat for about 10 minutes. Serve with a little chopped parsley on top.
Tips and Tricks
This sauce is delicious as it is with pasta, chicken or rice
Difficulty: easy
Preparation time: 45 minutes
Rations: about 25 meatballs depending on the size