This cherry and lime cake is my new wild card on summer afternoons. Because even if it's summer, I still fancy cakes and muffins, cakes and tutiplén feet.
This cake is moist and juicy with a tico flavor of lemon and cherries and I will tell you that it is 100% natural, does not carry any colorings and the color of the glaze and gets only with the fruit.
I hope you enjoy it and that you like it as much as me because it's crazy Do you dare? Well, come on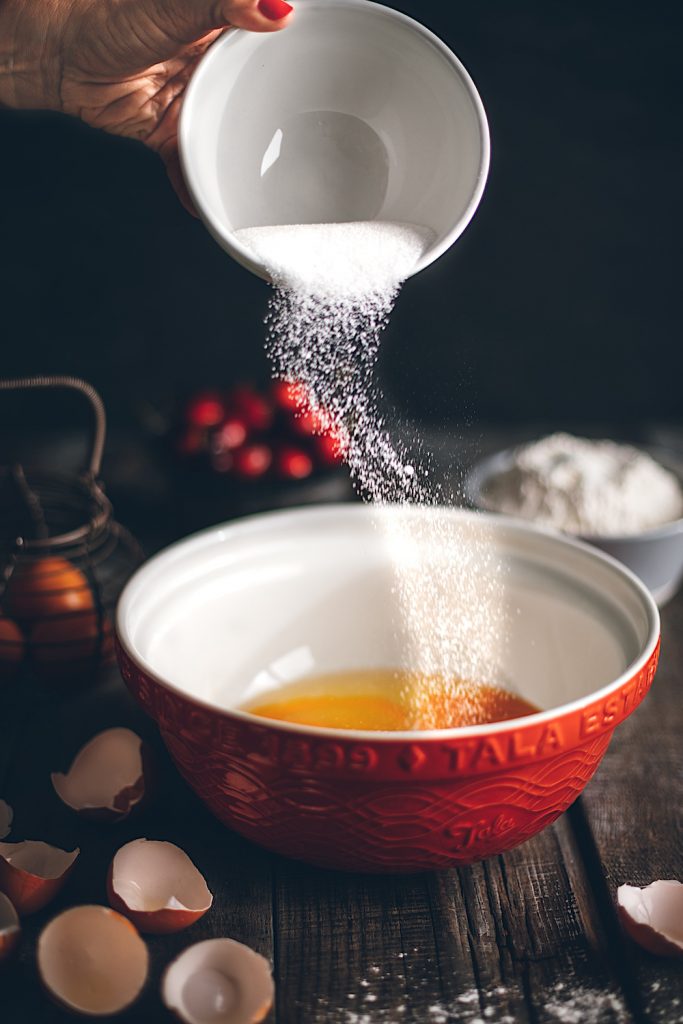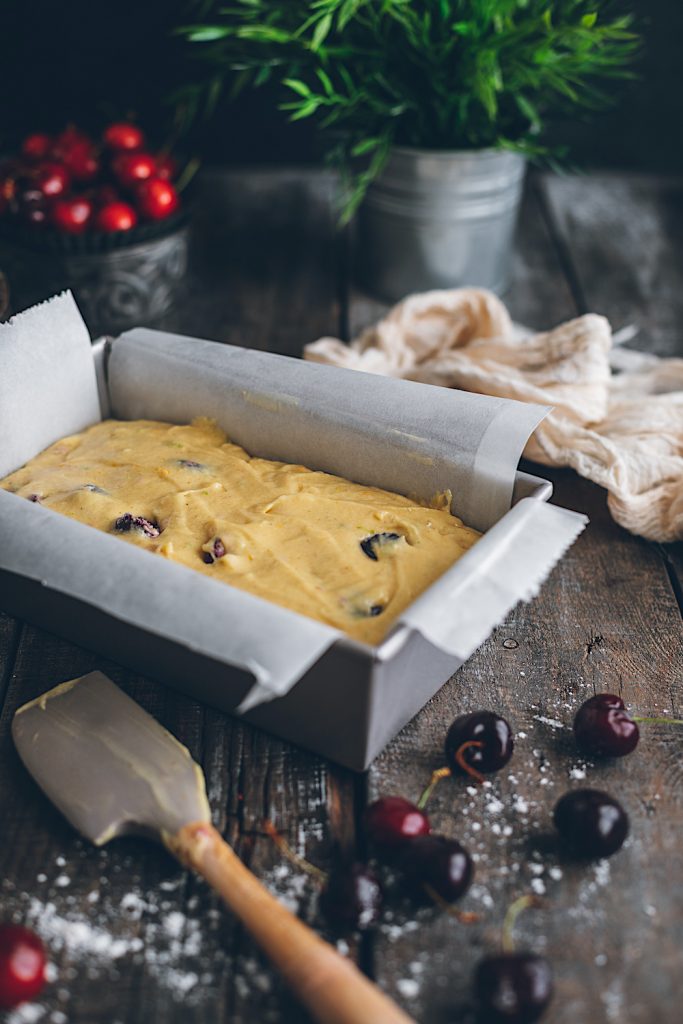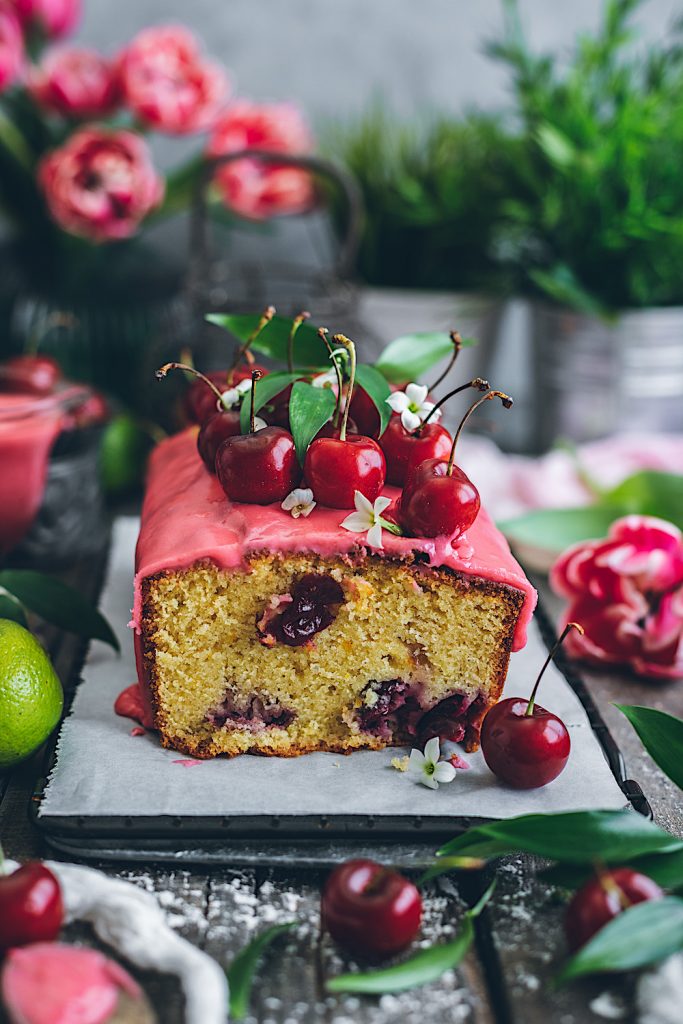 Ingredients
For the sponge
175 g unsalted butter, room temperature
250 g plus 2 tablespoons sugar
4 large eggs, room temperature
1 tablespoon and a half of lemon or lime zest
1/2 teaspoon vanilla extract
250 g flour
1 teaspoon and a half of baking powder
½ teaspoon salt
80 ml of milk at room temperature
60 ml of cream at room temperature
1 teaspoon of lemon or lime juice
100 g of cherries
For cherry glaze
50 ml of reduced cherry puree made with 75 g of cherries
330 g glass sugar, sieved
6 tablespoons lime juice
Preheat the oven to 175 degrees C.
Grease and line a rectangular mold of 23 x 13 cm with baking paper, letting the paper stand out about 4 cm on each side so that we can then unmold easily remove.
In the bowl of an electric mixer beat with the palette accessory, butter, sugar and lime zest and lime juice at medium high speed until it is soft and fluffy, about 2 minutes.
Add one egg at a time, scraping the bowl between each time. Add the vanilla and mix until it is well combined.
Now add the flour mixture, and mix at medium speed alternating with whole milk and cream, starting and ending with the flour mixture. Cut the cherries in half and remove the bone. We pass them through flour to prevent them from falling to the bottom of the mold and incorporate them into the mixture with the help of a guinea pig spatula carefully.
We dumped the dough into the mold we had prepared.
Bake at 175 degrees for 50-55 minutes or until the top is golden and a stick inserted in the center comes out clean.
Remove the cake from the oven and let cool in the mold for about 15 minutes. With the help of the paper we remove it from the mold by gently pulling and let it cool completely on a grid.
For cherry glazing, crush the cherries with the help of a hand mixer. We strain through a fine mesh strainer into a small bowl. Let the liquid cool in the fridge for 15 minutes.
We put the sieved glás sugar and cherry puree in a medium bowl. With a small rod beat adding the lemon juice little by little until you get the desired texture.
Dump on the cake and cover with a cherry.
Tips and Tricks
We can replace cherries with strawberries, blueberries or raspberries, and lime with lemon or orange
Preparation time 75 minutes
Difficulty: .medium
Servings: 10