This octopus and avocado tartare with gazpacho sauce has become loleta's most sought-after dish this summer.
In addition to being very easy to prepare it is very complete, rich and healthy and serves you for any meal or dinner.
The secret is to season the two tartares in advance so that they take the taste well. The mixture of all of them is very pleasant in the mouth and the creaminess of the avocado along with the taste of gazpacho marry very well with that of octopus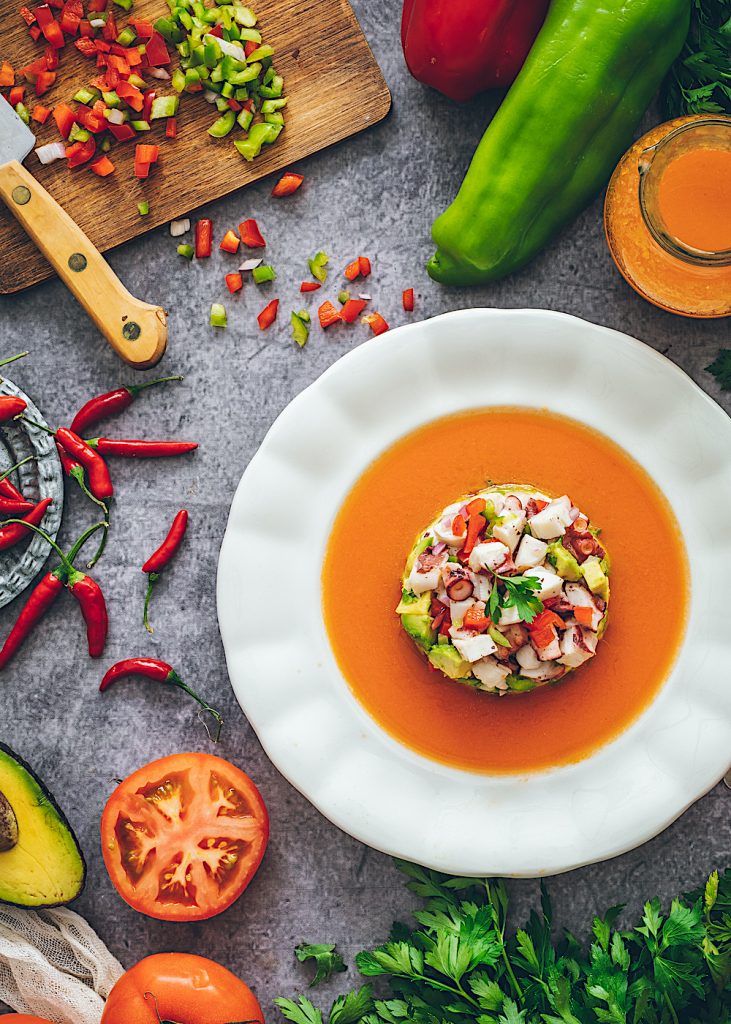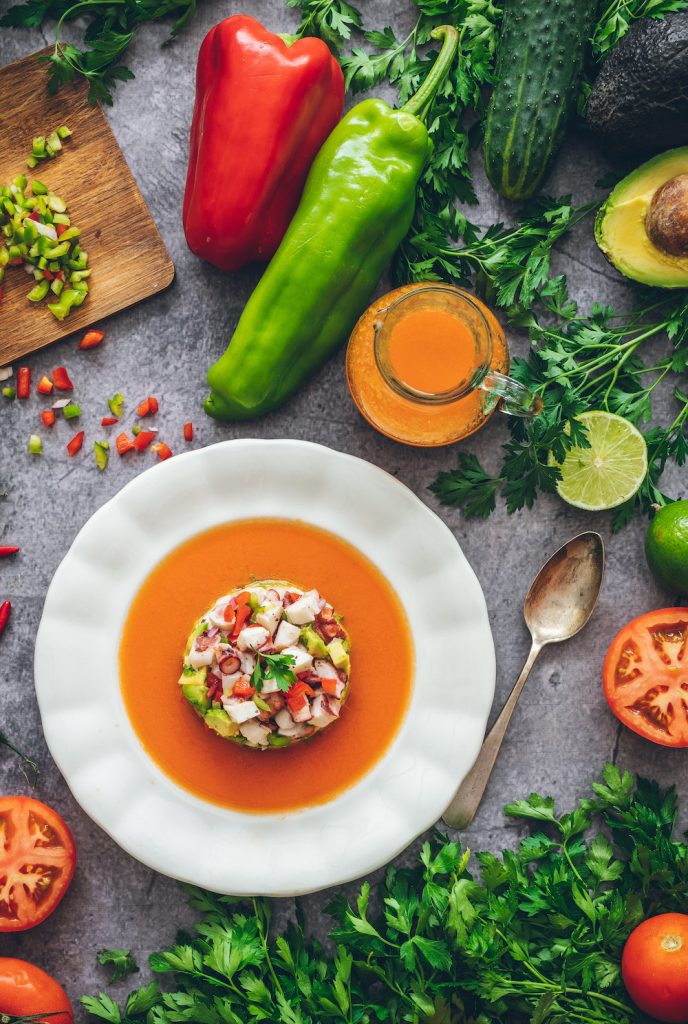 Ingredients
For the octopus tartare
1 leg of cooked octopus
1 piece red pepper
1 piece of green pepper
1/4 purple onion
For the avocado tartare
1 ripe avocado
1 red chilli
1/4 purple onion
1 bunch of fresh cilantro
1 lime
To season
Directions
Chop the peppers and onions in Brunoise (very small squares all of the same size).
Chop the octopus in small tacos. The idea is that in the same fork we have tophi the flavors.
Mix everything in a bowl with half the onion, and add a little salt. We move and season with extra virgin olive oil and a little white wine vinegar. We let it rest in the fridge in the meantime.
We cut the avocados into squares the same size that we have cut the octopus. We put it in a bowl along with half the onion we've reserved before. Chop a very fine red chilli and add it together with the zest of the lime and the coriander very chopped. Mix and add the juice of half a lime.
With the help of a cooking ring we put the avocado seasoned and on it, the octopus tartare. Garnish with a little chopped coriander. We put around the gazpacho and serve well fresh.
Tips and Tricks
For an aperitif we can put it on a few toasts smeared with the gazpacho
Difficulty: easy
Preparation time: 10 minutes
Rations: 1