These chocolate crinckle cookies are one of the prettiest cookies you'll ever see, and they're so easy to make you won't believe it.
It is important that you do not bake the cookies with your hand, but that you let them be baked in the form of a ball, as when baking the cookies will come down on their own.
The taste gets even deeper after a day, so although freshly made are delicious, if you are able to wait a day they will be even richer. They are chewy cookies and when you eat them you won't know if you eat a sponge cake, or a brownie or a cookie because their texture is among them. Delicious to no more power.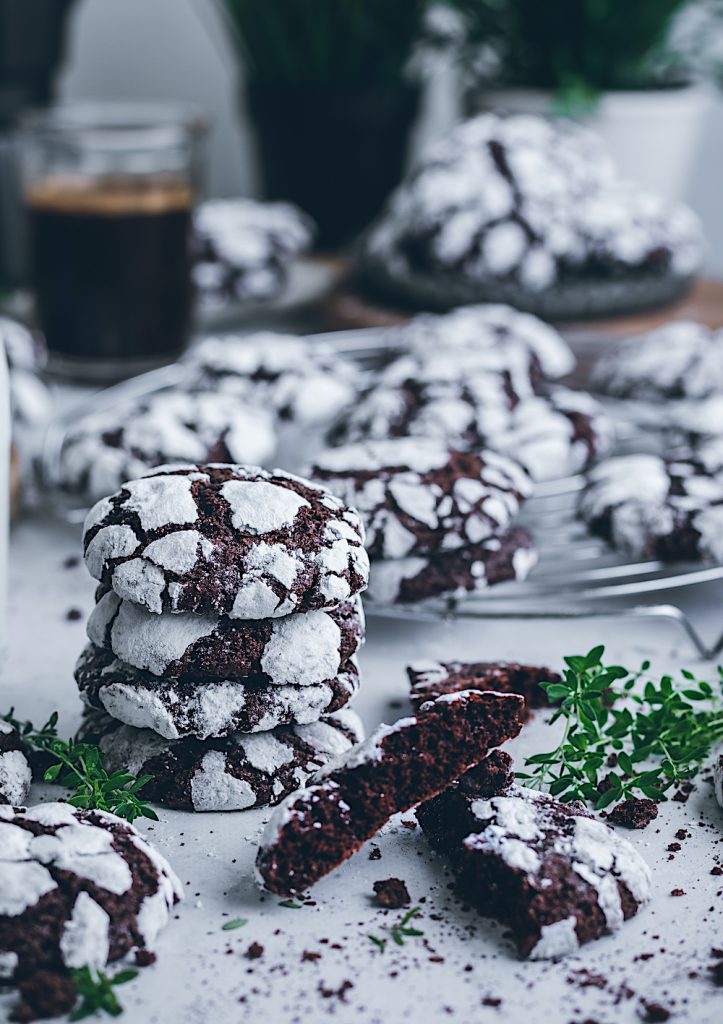 Ingredients
90g pure cocoa powder
2 teaspoons soluble coffee
400 g sugar
110ml vegetable oil
4 eggs
2 teaspoons pure vanilla extract (optional)
2 teaspoons of baking powder
half a teaspoon of salt
325 g of flour
In conclusion
3 tablespoons icing sugar
Directions
In a large bowl, combine the sugar, coffee, vanilla and cocoa together with the oil and mix with a spatula.
Add the eggs one by one, beating with an electric mixer at a time.
In a bowl combine the flour, yeast and salt. And with the help of a spoon, we add it to the chocolate cream bowl, mixing with a spatula by hand.
When the mixture is ready, we cover it and take it to the fridge for at least 4 hours.
Preheat oven to 175 degrees. Put the icing sugar in a bowl.
After this time, we make balls all the same. I used a spoon of small-ball ice cream. we pass each ball through the icing sugar and place them on a baking sheet.
We baked for about 13 minutes. After this time the cookies will open and the color of the chocolate will appear under the white of the icing sugar.
Tips and Tricks
You can decrease the amount of sugar to 370 g if you don't like them as sweet
You can freeze the cookies before passing them through icing sugar before baking.
You can freeze them once baked even though the icing sugar will spread throughout the cookie
Preparation time: 5 minutes + 4 hours of cold rest
Difficulty: easy
Servings: 35 biscuits